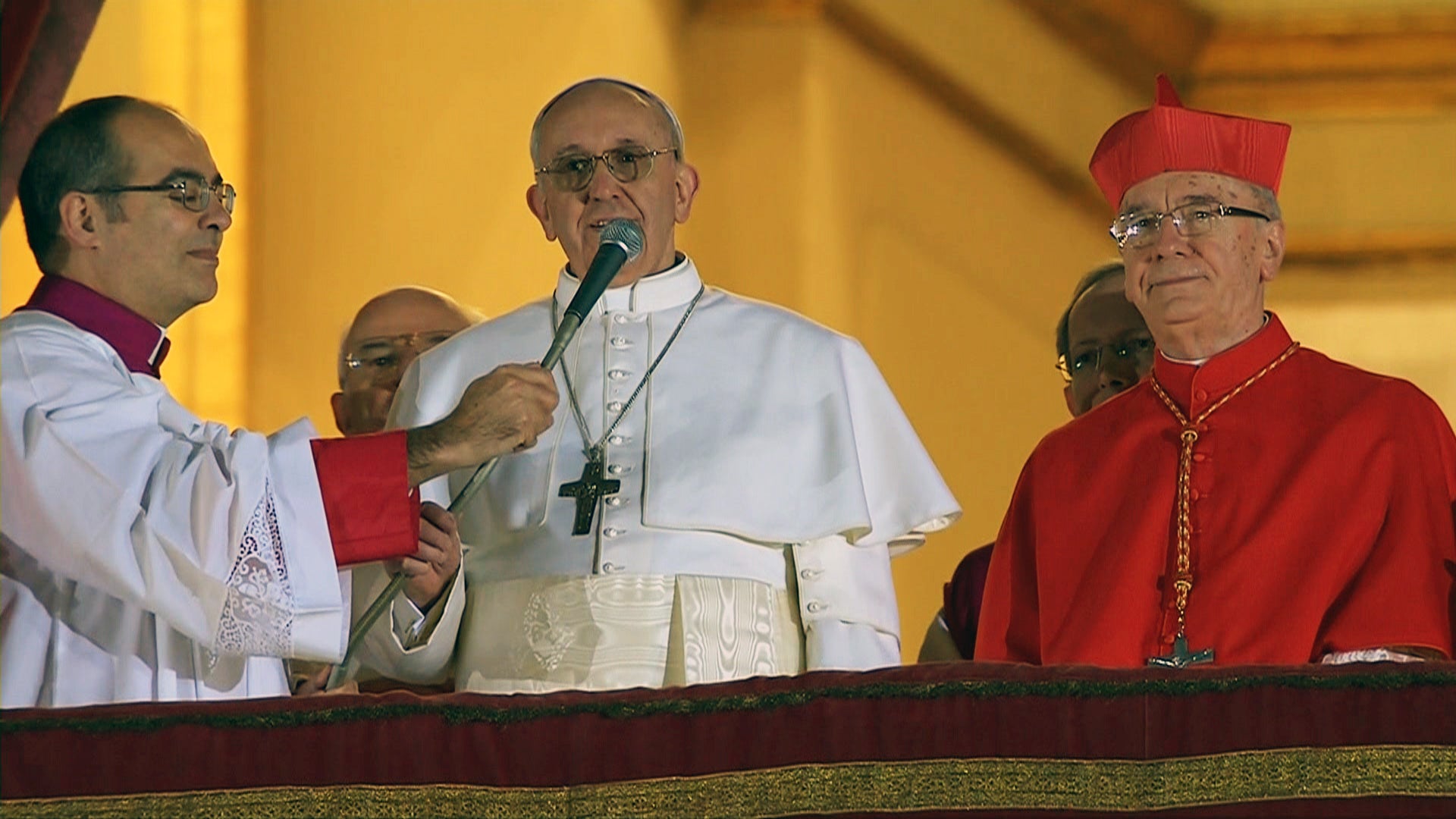 Pope Francis reaches out to Roman Jews
VATICAN CITY Like his predecessor, Pope Francis reached out to Rome's Jewish community at the very start of his pontificate, pledging to continue to strengthen the increasingly close ties between Catholics and Jews.
Just hours after he was elected the first non-European pope in history, Francis sent a letter to Rome's chief rabbi Riccardo di Segni, saying he hoped to "contribute to the progress that relations between Jews and Catholics" have seen since the 1962-1965 Second Vatican Council.
Jewish leaders welcomed the election of a pontiff seen as an ally when he was archbishop of Buenos Aires. Israeli President Shimon Peres said Francis would be a "welcome guest in the Holy Land" while Ronald Lauder, the president of the World Jewish Congress, said the new pope "always had an open ear for our concerns."
"By choosing such an experienced man, someone who is known for his open-mindedness, the cardinals have sent an important signal to the world," Lauder said. "I am sure that Pope Francis I will continue to be a man of dialogue, a man who is able to build bridges with other faiths."
Cardinal Jorge Bergoglio, as he was known before he became pope, showed as Buenos Aires archbishop an inclination to expand interfaith outreach to Islam and Judaism, and made efforts to further close the nearly 1,000-year estrangement with the Orthodox churches.
He was widely praised for his aid to Buenos Aires' Jewish community following the 1994 bombing of a Jewish Center that killed 85 people. Iran has been blamed for the attack, but denied any links. A joint Argentine-Iranian "truth commission" is studying the evidence.
"We hope that his word and his example contribute to the achievement of harmony brotherhood and peace among all peoples," the Italian Rabbinical Assembly said, pledging to do its part to foster dialogue between Jews and Catholics "with mutual respect for their respective identities."
Francis' predecessors, John Paul II and Benedict XVI, worked toward reconciliation between Catholics and Jews during their papacies.
Benedict's first official act as pope was a letter to Rome's Jewish community and he became the second pope in history, after John Paul, to enter a synagogue. However, he met harsh criticism when he lifted the excommunication of a bishop who turned out to be a Holocaust-denier.
Lauder said the World Jewish Congress, which represents Jewish communities in 100 countries, is convinced that Francis will "speak out against all forms of anti-Semitism both within and without the Catholic Church, that he will take action against clerics who deny or belittle the Holocaust and that he will strengthen the Vatican's relations with Israel."
Thanks for reading CBS NEWS.
Create your free account or log in
for more features.