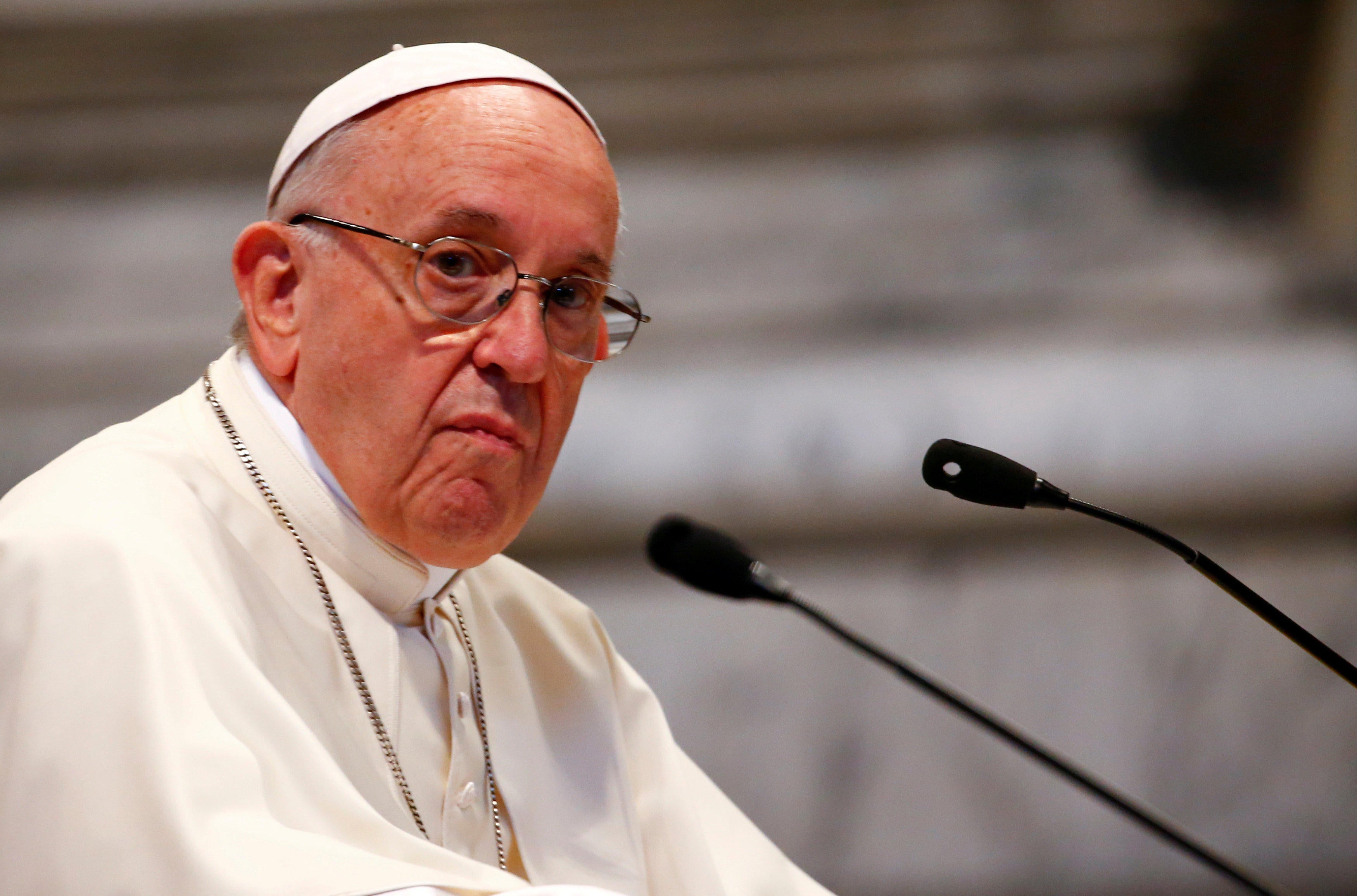 Pope Francis on sex abuse: "We showed no care for the little ones"
LONDON -- Pope Francis on Monday published a scathing letter condemning the cover-up of sexual abuse within the Catholic Church. The letter specifically referred to a Pennsylvania grand jury report, released last week, which said that more than 300 priests abused at least 1,000 children, and likely thousands more, over a seven-decade period.
"The heart-wrenching pain of these victims, which cries out to heaven, was long ignored, kept quiet or silenced," the pope wrote in his letter addressed to the global Catholic community.
According to last week's grand jury report, a trove of documents containing allegations and admissions of sexual abuse were kept locked up in what the church calls its "secret archives," with the only key in the bishop's hands.
"With shame and repentance, we acknowledge as an ecclesial community that we were not where we should have been, that we did not act in a timely manner, realizing the magnitude and the gravity of the damage done to so many lives," Pope Francis wrote.
"We showed no care for the little ones; we abandoned them," he continued.
"The cover-up made it impossible to achieve justice for the victims," Pennsylvania Attorney General Josh Shapiro told journalists at a press conference, as he laid out a pattern of consistent, decades-long cover-up across six dioceses.
According to the grand jury, the files the church kept locked up contained a pattern of strategies that were a "playbook" for concealing the truth. Some of the tactics for church record keeping included euphemisms, like saying "inappropriate contact" or "boundary issues" instead of "rape."
Even if a priest was abusing children, he was allowed to keep his housing and living expenses. Above all, the church was told not to call the police and instead handle claims like a personnel matter.
Pope Francis is visiting Ireland this week, where the topic of sexual abuse in the church has dominated the headlines. The Church in Ireland continues to suffer the fallout of its own abuse scandal, which came to light nearly a decade ago.
Thanks for reading CBS NEWS.
Create your free account or log in
for more features.