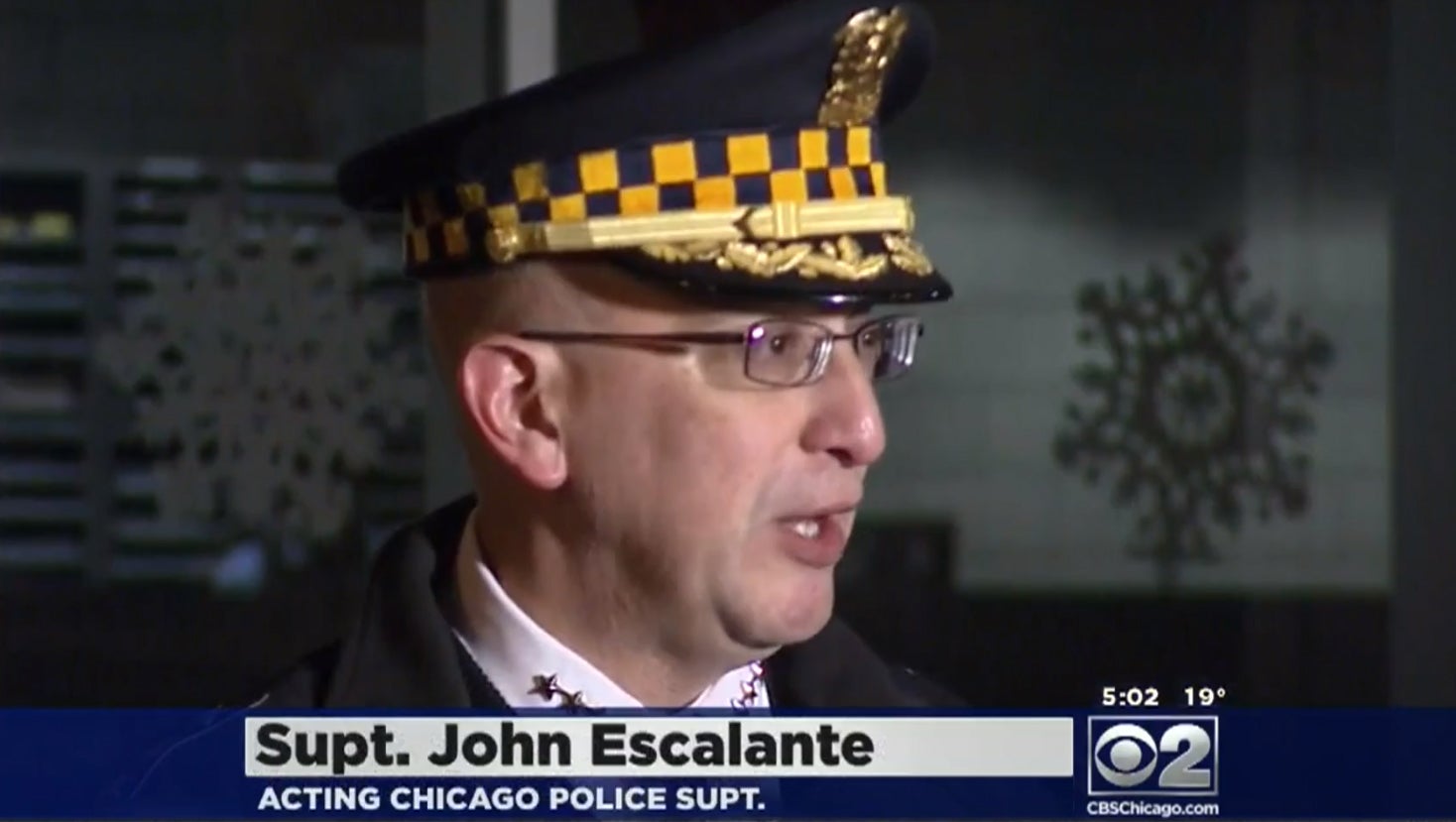 Police: "Significant" increase in Chicago murders, shootings in 2015
CHICAGO -- As it scrambles to regain public trust shattered by the video of a black 17-year-old being shot 16 times by a white officer, the Chicago Police Department released crime statistics Friday that reveal a drop in some major crimes in the city but a significant increase in the number of homicides and shootings.
The department pointed to reductions in overall crimes for the fourth straight year and the lowest number of violent crimes since the 1960s, something it has for months told a city that's seen mounting homicide numbers - 468 in 2015 after falling to 416 in 2014.
The release, which came weeks after Chicago made public the video of Officer Jason Van Dyke fatally shooting Laquan McDonald, also acknowledges that trust in the department "has been shaken." It does not mention the forced resignation of Police Superintendent Garry McCarthy, the murder charge against Van Dyke nor various federal and local investigations, but it does include several "major reforms" that were announced earlier this week.
"In addition to building upon our public safety accomplishments, our focus for 2016 will be to restore the trust of the people of Chicago by being more transparent and continuing to work ... to take a critical look at tour department to develop best-in-class policies and practices," Interim Police Superintendent John Escalante said in the statement.
In some ways, the release was similar to those issued under McCarthy, such as the mention of nearly 7,000 illegal guns confiscated by the department and criticism of the state's lenient gun laws.
More significantly, the release stressed "major reforms" and "policy revisions" that have been announced by the department in the wake of the McDonald video, such as implementing training for officers to "resolve confrontations using the least force necessary" and equipping every responding officer with Tasers by June 1.
The department and the city's leaders also have been criticized for what many view as a willingness to cover up the misdeeds of officers. Shortly after the McDonald video was released, the city released reports of police officers at the scene of that shooting, and this week, the city's law department released thousands of pages of internal documents as a way to demonstrate its commitment to transparency.
Shortly after he became interim superintendent, Escalante said that dashboard cameras were being inspected and that officers could face punishment of they are not in working order. And on Friday, the news release said that the department is expanding the use of body cameras.
Thanks for reading CBS NEWS.
Create your free account or log in
for more features.