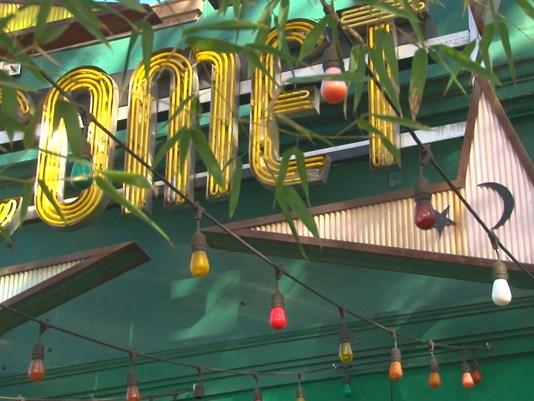 Man opens fire in restaurant targeted by anti-Clinton "PizzaGate" fake news conspiracy
WASHINGTON, D.C. -- A man who said he was investigating a conspiracy theory about Hillary Clinton running a child sex ring out of a pizza place fired an assault rifle inside the Washington, D.C., restaurant on Sunday injuring no one, police and news reports said.
Metropolitan Police Department spokeswoman Aquita Brown said police detained a 28-year-old man from Salisbury, North Carolina. The deputy mayor for public safety and justice said on Twitter the suspect has been identified as Edgar Maddison Welch.
Police responded and arrested Welch without incident. They recovered an "assault rifle," Brown said. Welch was charged with assault with a dangerous weapon.
Two firearms were recovered inside the restaurant and an additional weapon was recovered from the suspect's vehicle, police said in a statement on Sunday evening.
The suspect entered the location and pointed a firearm in the direction of an employee of the restaurant, the MPD said in a statement. The victim was able to flee and notify police. The suspect fired an undetermined number of shots inside of the restaurant, according to the MPD.
During a post-arrest interview, the suspect also revealed that he came to the establishment to self-investigate "Pizza Gate," the MPD said in a statement.
As CBS affiliate WUSA reported previously, using the hashtag #PizzaGate, an imaginary story about the popular pizza shop was spread across social media and websites associated with the "alt-right" movement, accusing its proprietors of allowing Bill and Hillary Clinton and her former campaign manager to run a child sex slave ring from the business.
As a result, the pizza place has been hammered by thousands of threats and bizarre, unsubstantiated tales about child sex trafficking online for weeks.
WUSA reported that they found two women, who declined to give their names, banging on the patio at the pizza place in late November. The women were looking for the alleged tunnels used to traffic children.
"All of this is an underground tunnel that helps take the kids and transport them back and forth so they can can do these rituals," said one of them. "They are putting a lot of curses and spells over the city. They are kidnapping the children who are missing. They were never missing because D.C. know where they are."
Comet Ping Pong owner James Alefantis said then that the restaurant does not even have a basement.
He said he suspected the story simply emerged because he and a friend supported the Clinton campaign.
"These people are destroying their lives," said neighbor Maura Dougherty about the conspiracy theorists. "It's insane."
Before the latest incident, Comet Ping Pong's owner told WUSA that the PizzaGate conspirators have also harassed and abused his staff. The manager got so many threats and vulgar messages, his wife asked him to quit his job. And the online bullies have gone after other businesses on the block as well.
Thanks for reading CBS NEWS.
Create your free account or log in
for more features.