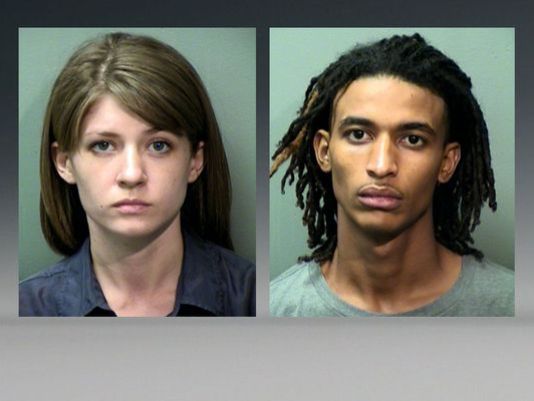 Police: Texas woman strangled by fmr. co-workers
FORT WORTH, Texas -- A woman whose burned body was found in her Fort Worth apartment Thanksgiving weekend had been strangled and beaten, allegedly by former co-workers, according to court documents.
Police have charged Carter Cervantez, 25, and her boyfriend Clarence "David" Mallory, 19, with capital murder in the death of Ashlea Harris, 31.
Harris' hands and feet were bound in duct tape, reports CBS affiliate KHOU, which cites court documents filed by Fort Worth police. Firefighters found her strangled and burned body early in the morning on Nov. 28.
Police say Harris worked a late night Black Friday shift at the American Eagle store in a mall in Fort Worth and arrived home around 3:15 a.m.
A neighbor below Harris told police that he heard a thump, screaming and heavy breathing around 7:30 a.m. His carbon monoxide detector then went off, and water from the sprinklers in Harris' apartment came through his ceiling.
Documents say the only thing missing from Harris' apartment were her keys, which contained the keys to the American Eagle store as well as the safe.
Cerevantez and Mallory had previously worked with Harris at the American Eagle store, but this summer were suspected of stealing $18,000 dollars from it. Harris and other workers helped identify them as suspects, KHOU reports.
The two disappeared after the theft and were not arrested until police tracked them down on Dec. 6.
Thanks for reading CBS NEWS.
Create your free account or log in
for more features.