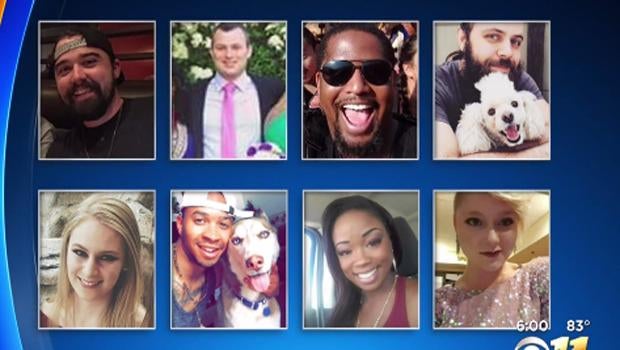 Plano, Texas shooting victims ID'd as mom of gunman's slain ex-wife speaks out
PLANO, Texas -- Plano police have identified 32-year-old Spencer James Hight as the gunman who killed eight people at a Plano home Sunday night.
Hight was killed by an officer who responded to the scene, heard gunfire, was confronted by the armed man and shot him.
Police say Hight's 27-year-old ex-wife, Meredith Emily Hight, is among the victims.
The couple's sixth wedding anniversary would have been on Monday, September 11, CBSDFW reported.
Others have been identified as 33-year-old Anthony Michael Cross; 24-year-old Olivia Nicole Deffner; 29-year-old James Richard Dunlop; 22-year-old Darryl William Hawkins; 31-year-old Rion Christopher Morgan; 28-year-old Myah Sade Bass; and 25-year-old Caleb Seth Edwards. Police say their hometowns haven't yet been confirmed.
Meredith Hight's mother has said her daughter owned the home, had recently divorced Hight after six years of marriage and was hosting a party to watch football games.
The shootings remain under investigation.
CBSDFW spoke with Meredith's mother, Debbie Lane, as she drove from her home in Atlanta to Plano.
Lane said her daughter wanted a divorce because Spencer was an alcoholic and was physically abusive. In the divorce papers, Meredith had citied "discord or conflict of personalities" as one of the reasons for the broken marriage.
‪Lane said her daughter did not take the decision to file for divorce lightly. "After two years of trying to get him in treatment, trying to get him to stop, trying to help him… she said, enough is enough. She made every effort she could… and could leave that relationship with no regrets."
Lane said she talked to her daughter the day before the shooting and that she was busy planning and preparing for the football watch party.
Thanks for reading CBS NEWS.
Create your free account or log in
for more features.