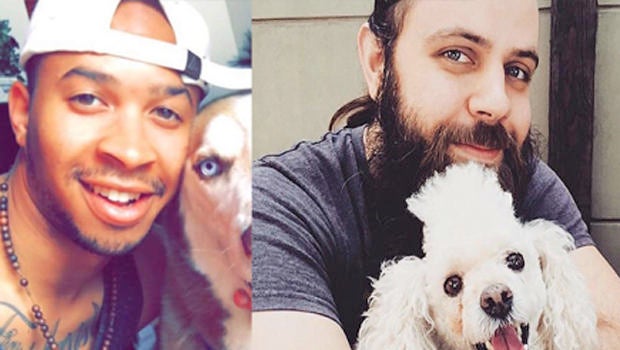 Details revealed about victims of mass shooting at football party in Texas
PLANO – Nine people are dead, including a gunman after he showed up to a Cowboys watch party in Plano heavily armed. Now, tributes to the victims — all in their 20s and 30s — are popping up on social media as news of the killings continues to spread, CBSDFW.com reports.
Plano Police Chief Greg W. Rushin called the crime the worst mass shooting in the city's history.
"We've never had a shooting of this magnitude; never had this many victims," he said.
The Plano Police Department was initially contacted around 8:30 Sunday evening about shots fired in the 1700 block of West Spring Creek Parkway. When the first officer arrived at the scene he also heard gunshots, saw "bodies down in the backyard" and saw an active shooter inside the home. The officer shot and killed the armed man, later identified as Spencer Hight. His estranged wife Meredith Lane, 27, was hosting the cookout for co-workers and friends. The couple stopped living together in March.
One of the people there, Darryl Hawkins, never showed up for work Monday. His absence alarmed friend Zully Romo, who went to the Spring Creek Parkway home closed off by crime scene tape for answers.
"Little by little I started connecting pieces and unfortunately, it led me here. It led me here to find out that he's not with us anymore," she said.
Romo left flowers on the ground nearby and said a prayer.
According to his Facebook account, Hawkins was working as a sales consultant at an Acura dealership in Plano. Romo said his personality brought people together.
"He had such a positive vibe," said Romo.
Monday afternoon, Hawkins' family members arrived at the crime scene to see where he died, declining to comment but confirming his death.
The family of another victim, Tony Cross also visited the crime scene in search of answers on Monday.
"My nephew was killed in the Plano shooting last night. Please keep his family in your prayers. His name was Tony Cross," wrote Allen Richards, of Pasadena on Facebook.
Carmen Carola, who lives three miles from the scene, said Cross was her boyfriend's best friend. Cross was initially stunned to hear about the murders and stunned again to learn someone she knew was a victim.
"Last time I saw him, we were dancing on my birthday," she said.
Cross's online resume shows he was a motion capture animator, who worked on video games and commercial ads. Friends posting online remember him for being loud, loyal, and almost always cheerful.
"He was just full of love. He had nothing by love in his heart. He was an amazing person, inside and out," said Carola.
Police are working to determine Hight's motive.
Thanks for reading CBS NEWS.
Create your free account or log in
for more features.