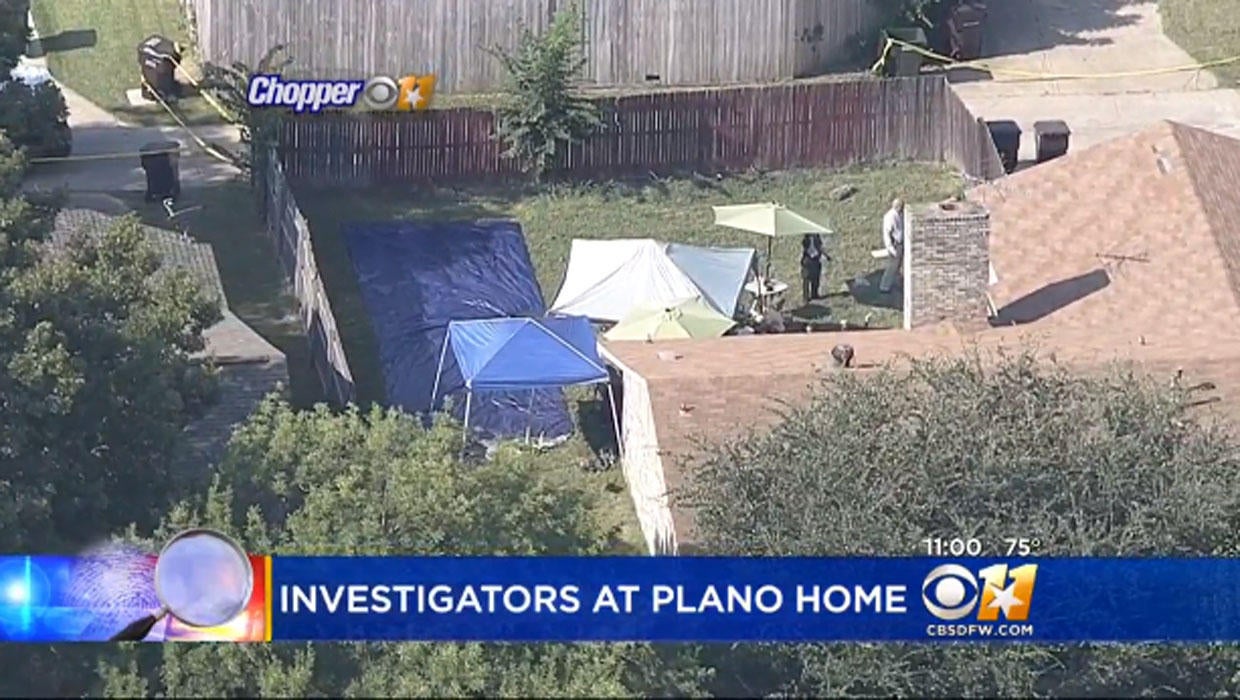 8th victim dies after mass shooting at Texas football party
PLANO, Texas -- Police say one of the people hospitalized after a
Sunday night has died, bringing the total killed to nine, including the suspect, who was fatally shot by police.
Plano police Chief Gregory W. Rushin said Monday afternoon that one of the two people who initially survived the shooting had died. An officer responding to a report of shots fired at about 8 p.m. Sunday confronted the suspected shooter and opened fire, killing the suspect. Police then found the nine gunshot victims – seven were dead, some in the home and some in the backyard.
The victims had gathered at the home for a cookout and had planned to watch football, Rushin said.
Rushin said the officer who responded heard gunshots, saw victims down and "knew instantly what was going on." Rushin said the officer showed bravery when he entered the home – without waiting for backup, as officers in his department are trained -- and fatally shot the suspect.
"When something like this occurs, you can't wait – you have to go in because seconds matter," Rushin said.
Police have not yet confirmed the identities of those killed or of the suspect. Rushin did say that the suspect "was known by people in the residence," but released few details about the relationship between the shooter and the victims.
All of those killed and injured were believed to be adults in their 20s and 30s, Rushin said.
Rushin said the shooter used multiple types of firearms.
Debbie Lane told WFAA television station that her daughter, Meredith Lane, was among those killed in the shooting. She said her daughter owned the home and had recently divorced her husband of six years. She said her daughter, a native of Georgia, was hosting a party to watch football Sunday afternoon and evening.
"She was a cook, and a quite fine one, and she loved hosting friends and families," Debbie Lane said.
Neighbor Stacey Glover told The Dallas Morning News that the party had started early in the afternoon and that she had seen people laughing and grilling outside. She says she then heard the shots around 8 p.m. She opened her door and smelled gunpowder. She heard police who arrived yell "hands up" before more shots rang out.
Police have not determined a motive for the shooting.
Plano Police spokesman David Tilley said authorities were still investigating many aspects of the case, including the relationships between those at the home. He also did not know the total number of people who had attended the gathering.
Tilley said the Texas Rangers are investigating the officer-involved shooting and are helping Plano police with the homicide investigation as well.
Rushin described Plano as "one of the safest cities in the country" and said the shooting was unprecedented.
"We've never had a shooting of this magnitude," Rushin said. "We've never had this many victims before. It's just a terrible event."
Thanks for reading CBS NEWS.
Create your free account or log in
for more features.