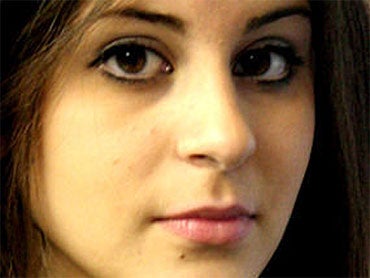 Planned Parenthood Under Fire Over New Video
Updated 12:37 p.m. Eastern Time Wednesday

An anti-abortion rights activist today released an edited undercover video she says exposes Planned Parenthood for "aiding and abetting the sex trafficking of underage girls" and "covering up sex abuse."
The latest release follows similar undercover video releases from young conservative activists, most notably the James O'Keefe-led ACORN videos. And like those videos, which were later revealed to have been selectively edited, this one has immediately generated controversy.
The young woman behind the Planned Parenthood video is O'Keefe associate Lila Rose, whose group Live Action last month sent fake pimps and prostitutes ostensibly involved in an underage sex trafficking ring into Planned Parenthood offices with hidden cameras. Here's how she describes her latest video, which you can watch below:
This video reveals a top-level Planned Parenthood worker, the manager of Planned Parenthood of Central New Jersey's second largest clinic, making a secret deal with a pimp. Watch and listen as the Planned Parenthood manager, Amy Woodruff, advises the pimp how to make the trafficking of underage girls look "as legit as possible" (her words). Watch and listen as the manager advises the pimp how to ensure that his 14-year old victims of trafficking can still make money for him after secret abortions by performing sex acts "waist up" (her idea). Watch as she advises the pimp to instruct his girls to lie on the paper work about their ages, and identify themselves as "students" to get cheaper contraception and avoid mandatory reporting laws.
Rose is using the video to call on Congress to end taxpayer support for Planned Parenthood and demand a Department of Justice and FBI investigation of the group.

Planned Parenthood, which provides abortions as well as other services, told Hotsheet that it took in roughly one quarter of the $317 million in taxpayer funding offered under Title X last year. It receives federal funding to provide family planning services, annual exams, cancer screenings, contraception visits and testing and treatments for sexually transmitted infections.
As it turns out, Planned Parenthood last month reported to the FBI that it had been getting visits from men and women claiming to be involved in a sex trafficking ring. The group appeared to know it was being targeted by Live Action - multiple clinics reported similar, suspicious visits - but reported the activity anyway, as TPM reported on January 25th. (Here's Planned Parenthood's statement on its actions, from Jan. 24th.)
"These multi-state visits from men claiming to be engaged in sex trafficking of minors may be a hoax," Cecile Richards, president of Planned Parenthood, wrote in a letter to Attorney General Eric Holder. She added, however, that "if the representations made by this man are true" they run afoul of sex trafficking and other laws.
Planned Parenthood said in a statement that the action taken by the employee as portrayed in the new video "is not consistent with Planned Parenthood's practices, and is under review."

The CEO of Planned Parenthood New Jersey, Phyllis Kinsler, added that "the behavior of our employee, as portrayed on the video, if accurate, violates PPCNJ policies, as well as our core values of protecting the welfare of minors and complying with the law, and appropriate action is being taken."
UPDATE: The employee has been fired, as nj.com reports.
"We have a zero tolerance policy for this kind of behavior, and the employee in the video was immediately suspended from her duties [Tuesday] morning and was terminated [Tuesday] evening," Kinsler said. She added the employee had been "behaving in a repugnant manner that is inconsistent with our standards of care and is completely unacceptable" in the video.
But the group also pointed to the fact that it had already notified the FBI of possible lawbreaking and said Live Action is engaged in an orchestrated attempt to bring down their organization.
"The group that has undertaken this secret taping is on the record as saying its goal is to 'take down' Planned Parenthood over the next 10 years by creating 'controversy' in the organization and making Planned Parenthood 'not feel safe,'" they said. "Planned Parenthood has delivered quality health care to American women for nearly 100 years, and we are as committed as ever to meeting the reproductive health needs of women in every community across the United States."
Seemingly in response to criticism that it may have selectively edited the video, Live Action on Tuesday afternoon made public what it says is the full video of the New Jersey Planned Parenthood sting. Part one is here and part two is here.

Rep. Mike Pence (R-Indiana) has introduced a bill in the House that would ban federal funding of any kind to organizations that perform abortions. Organizations are already barred from federal funding for abortions but Pence's bill would deny groups that provide abortions (such as Planned Parenthood) federal funding for other services as well.
Planned Parenthood said the bill "would have a devastating impact on rural and women's health by denying a significant number of health centers federal funding for preventive care."
Fox News' Bill O'Reilly said on Twitter he planned to cover the video on his program this evening, a sign that it may become a major issue in the conservative media.

Thanks for reading CBS NEWS.
Create your free account or log in
for more features.