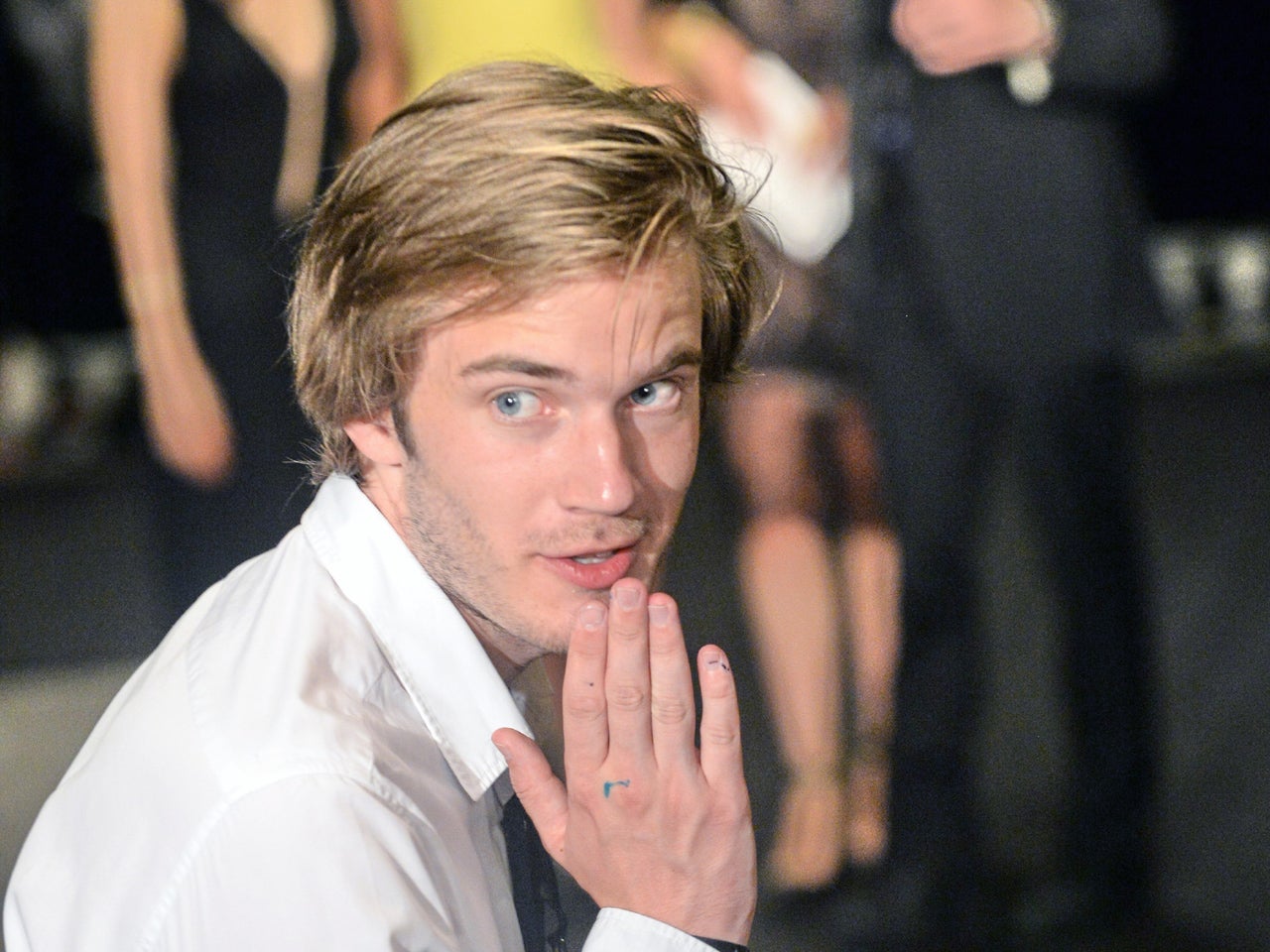 Disney, YouTube drop PewDiePie over anti-Semitic jokes
Disney's Maker Studios and YouTube have dropped internet superstar PewDiePie after he posted an anti-Semitic video.
The content creator, whose real name is Felix Kjellberg, posted a now-deleted video on Jan. 11 that showed him laughing while two men held up a sign that said "death to all Jews." Kjellberg hired the two men on Fiverr, a site where users can hire people to complete tasks for $5.
It's not the first time the YouTube star posted a video with anti-Semitic remarks. Since August 2016, he had posted nine videos with anti-Semitic jokes or iconography, reports the Wall Street Journal.
Kjellberg has a record-breaking 53 million subscribers on YouTube, and makes millions off of his videos. Last year, he was YouTube's highest paid star, raking in $15 million in 2016, reports Forbes.
Though Kjellberg's signature style has been to shock fans with silly and sometimes crude humor, Disney's Maker Studios, the division who partnered with the creator, says his latest stunts are unacceptable.
"Although Felix has created a following by being provocative and irreverent, he clearly went too far in this case and the resulting videos are inappropriate," a spokesperson for Maker Studios said in a statement.
YouTube has also issued a statement about pulling the plug on Kjellberg's reality show: "We've decided to cancel the release of 'Scare PewDiePie' Season 2 and we're removing the PewDiePie channel from Google Preferred."
Kjellberg responded on his Tumblr and said, "I was trying to show how crazy the modern world is, specifically some of the services available online. I picked something that seemed absurd to me—That people on Fiverr would say anything for 5 dollars. I think it's important to say something and I want to make one thing clear: I am in no way supporting any kind of hateful attitudes."
Thanks for reading CBS NEWS.
Create your free account or log in
for more features.