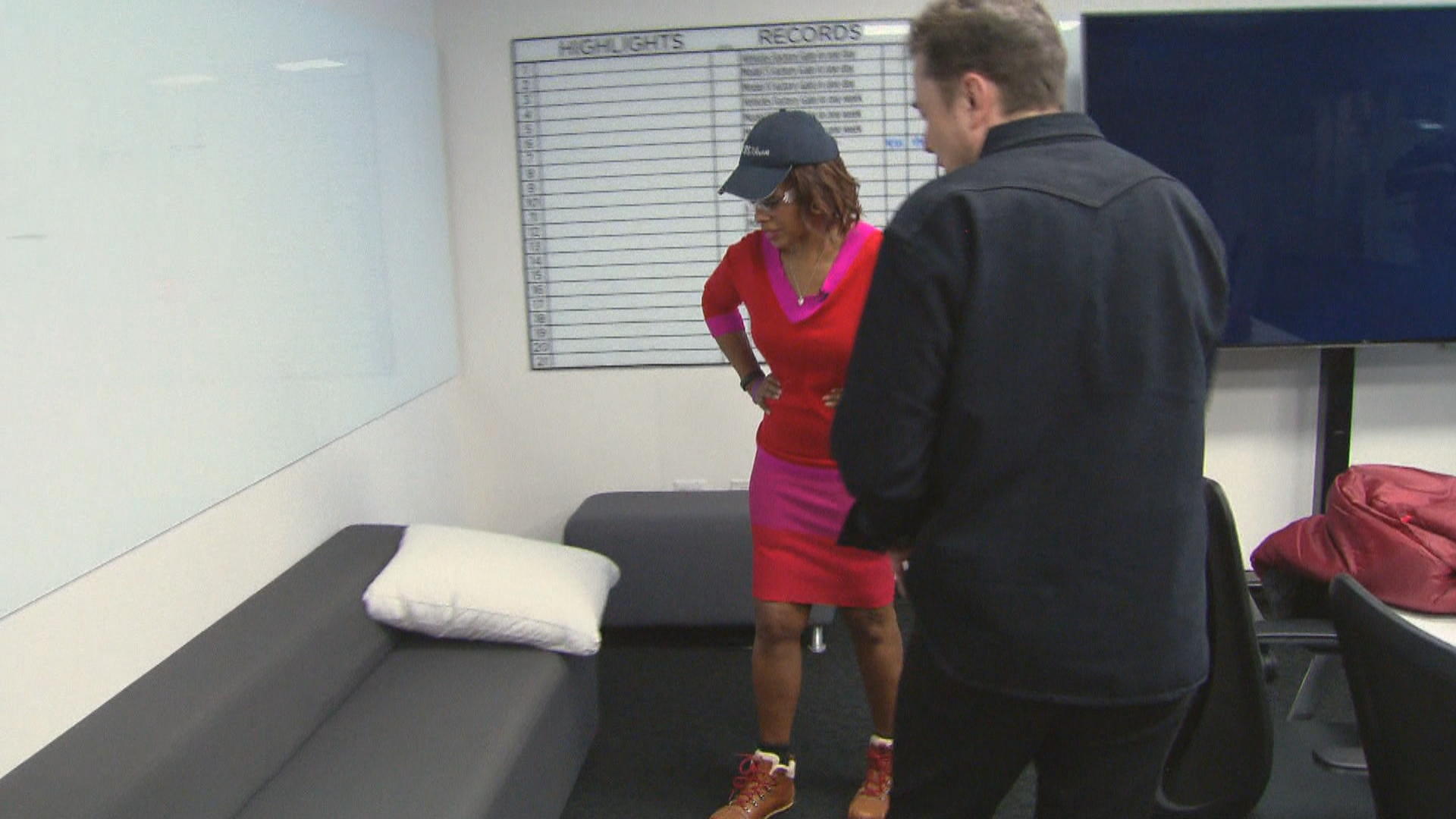 People are crowdfunding to buy Elon Musk a new couch after "CBS This Morning" report
Last week, Elon Musk showed "CBS This Morning" co-host Gayle King the couch he sleeps on when he works late at his Tesla Model 3 factory. The internet was not pleased with the piece of furniture. Following that report, a California man named Ben Sullins started a GoFundMe page for the Tesla CEO called "Buy Elon Musk a Couch."
"Elon Musk is transforming our world to run on sustainable energy and use sustainable forms of transportation. Lately, he's been sleeping at the Fremont factory in an effort to improve Model 3 production," Sullins wrote. "This is the couch he is sleeping on. As a community, we cannot let this stand. Let's band together to buy Elon a new couch to sleep on!"
In one day, the GoFundMe campaign raised more than $5,000 – quickly exceeding its $1,000 goal. As of Wednesday morning, nearly 400 people had donated.
"When things get really intense, I don't have time to go home and shower and change, so I just sleep here," Musk told King, showing her to a conference room with a not-so-comfortable looking gray couch.
"Last time I was here, I actually slept literally on the floor, 'cause the couch was too narrow," Musk said. "It's terrible. This is not a good couch."
King gave it a shot. She agreed with his assessment.
Musk has been under considerable pressure lately as delays continue to plague the production of the Tesla Model 3 sedan – a car the company's successful future rests on. He called this period of time "production hell." The company announced Monday that it would be pausing production of the electric car once again for "planned downtime" while it works to improve automation.
Sullins wrote on the fundraising page that if Musk does not accept the money, the funds will be donated to charity.
Thanks for reading CBS NEWS.
Create your free account or log in
for more features.