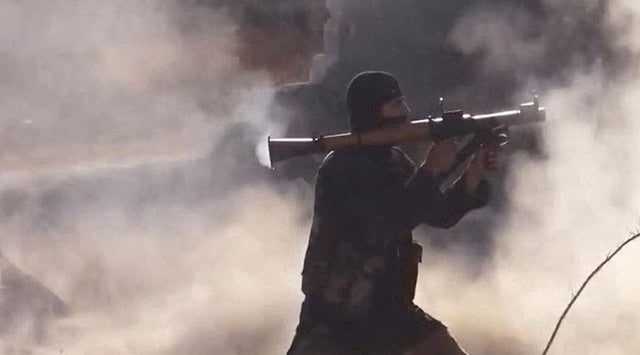 Pentagon walks back assertions on ISIS chemical weapons use
The Pentagon on Friday dialed back its previous assertion that reports are "credible" that the Islamic State of Iraq and Syria (ISIS) likely used mustard gas against Kurdish fighters in Iraq.
ISIS is pursuing chemical weapons capabilities, Air Force Col. Patrick Ryder, a U.S. Central Command spokesman, told reporters Friday.
"But in terms of the current status of that capability, I don't have anything further to provide from here," he said. "We are looking in to these reports, but beyond that I don't have anything further."
On Thursday, a senior Defense Department official told CBS News that the reports of mustard gas use were "credible." Earlier Thursday, other officials had said reports were credible that ISIS launched a "crude attack using chemical weapons" against Kurdish fighters. But they had stopped short of identifying the weapon as mustard gas.
Ryder said Friday that the United States is working with the government of Iraq and Kurdish authorities to look into the claims of chemical weapons use. "We are looking in to them and taking them seriously," he said.
A German Defense Ministry statement on Thursday said some 60 Kurdish fighters suffered from breathing difficulties as a result of the attack. It says none of the German soldiers training the Kurds in the area 37 miles southwest of the city of Irbil were hurt or in danger.
On Friday, the German Defense Ministry also dialed back its assertions.
On Friday, German Defense Ministry spokesman Boris Nannt said they could not confirm "in what manner and from" the Kurdish fighters were wounded.
Thanks for reading CBS NEWS.
Create your free account or log in
for more features.