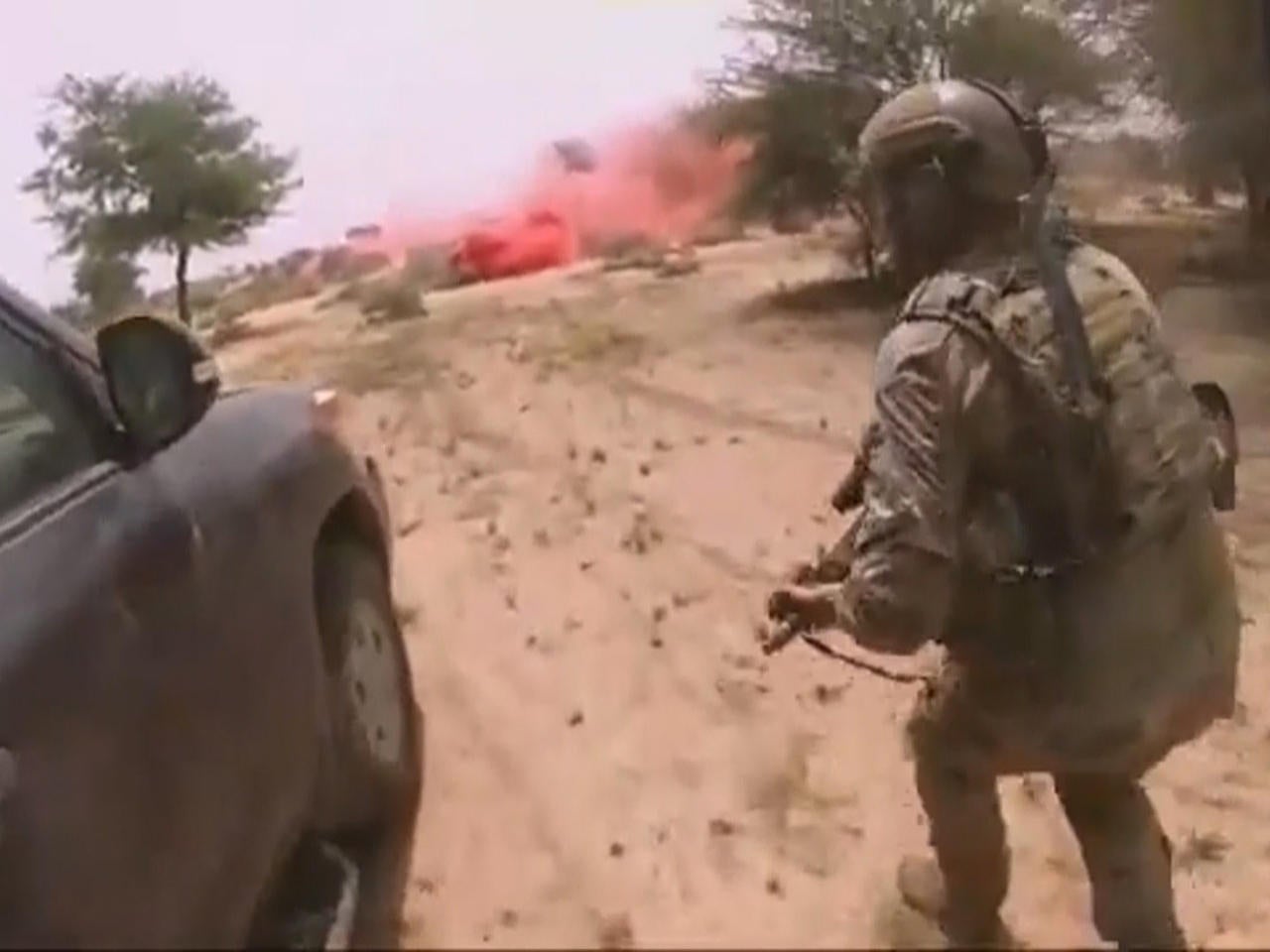 Pentagon probe finds soldiers in Niger ambush weren't prepared for mission, family member says
WASHINGTON -- Troubling new details are coming to light concerning last October's ambush in Niger, where four American soldiers were killed by Islamic militants. Capt. Michael Perozeni, commander of the ill-fated patrol, objected to a change in mission that sent his team looking for a wanted terrorist.
The team had been in Niger for barely a month. They had not done the traditional in-person turnover with the unit they were replacing and had not had sufficient training with the Nigerien soldiers they were operating with, according to a family member briefed on a seven month investigation into the ambush. The family member said Perozeni was ordered to proceed by Col. Bradley Moses, the commander of special forces in Niger.
A second family member, the father of Sgt. Bryan Black, told National Public Radio he doesn't blame anyone for the decisions that were made.
"I would not personally characterize them as mistakes," Black said. "They were just decisions based on what they knew, and I believe that those decisions were sound decisions."
The patrol had visited a village to meet with local elders and were returning to their base when they were directed to search the last known location of a local leader of the Islamic State of Iraq and Syria, or ISIS. Moses considered it low-risk because a surveillance aircraft that had been watching the site for six hours had detected no activity.
Perozeni's team searched the site, destroyed the equipment they found and set out to return to base. By then, the surveillance aircraft had run low on fuel, leaving the team without anyone watching over them when they were ambushed by a force estimated to be three times their size.
In addition to the four Americans who were killed, two were wounded. One of them was Perozeni.
Thanks for reading CBS NEWS.
Create your free account or log in
for more features.