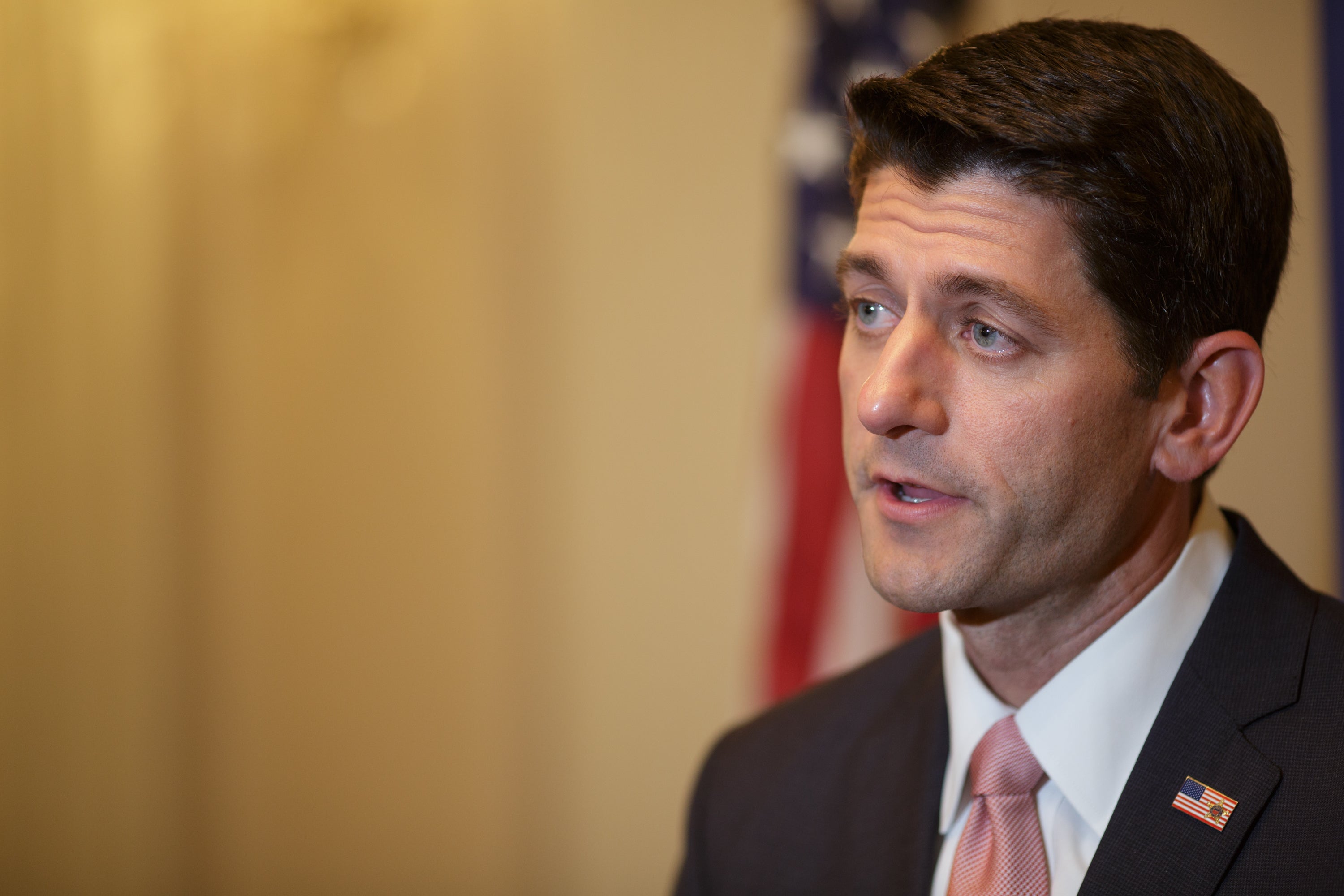 Paul Ryan: Who's to blame for climate change?
KENOSHA, Wis. - Rep. Paul Ryan, R-Wisconsin, running for re-election to his congressional seat, cast doubt on whether human pollution has contributed to climate change by saying the planet has always experienced variations in climate.
His comments came during an hour-long debate Monday with his Democratic opponent, businessman Rob Zerban. Ryan is expected to win re-election to his GOP-leaning seat in southern Wisconsin. They sparred over world events, domestic politics and the economy
One of the sharpest differences emerged when the moderator asked each candidate if he thought human activity was responsible for changes to the planet's climate.
"I don't know the answer to that question," Ryan said. "I don't think science does, either."
He added that efforts to fight climate change are expensive and unproven, a popular position with the Republican base that could be helpful if he runs for president in 2016. Ryan said in August that he won't decide on a potential presidential bid until next year.
Zerban countered that humans do bear responsibility for global warming. He advised Americans to take advantage of the opportunity to invest in renewable energy that produces fewer greenhouse gas emissions, which scientists blame for climate change.
"These severe weather events have local consequences," Zerban said, pointing to potholes on Wisconsin roads that were the result of a brutally cold winter.
Just hours before the debate began, the Pentagon released a report that America's military will face major challenges from rising sea levels and other effects of climate change. U.S. military officials have long warned that the increase in severe weather events and coastal flooding that has resulted from changing climate patterns will make it increasingly more difficult and expensive to protect the country.
This is not the first time Ryan has questioned climate scientists' research and data, however, and he said proposals to slow changes in the climate ignore that "we've had climate change forever."
"The benefits do not outweigh the costs," Ryan said.
Zerban argued, "This is an opportunity to invest a dime to save a dollar."
Although Zerban has challenged Ryan for his seat before, this is the first time the two have actually met at a debate. During the last election in 2012, Ryan was sprinting around the country as Mitt Romney's running mate, and his last debate opponent in a campaign was none other than Vice President Joe Biden.
"This was my first debate. I hope I did all right," Zerban said as the debate came to a close.
Ryan told his rival that he did fine.
"You're much more pleasant to debate than Joe Biden," Ryan said with a smile.
Thanks for reading CBS NEWS.
Create your free account or log in
for more features.