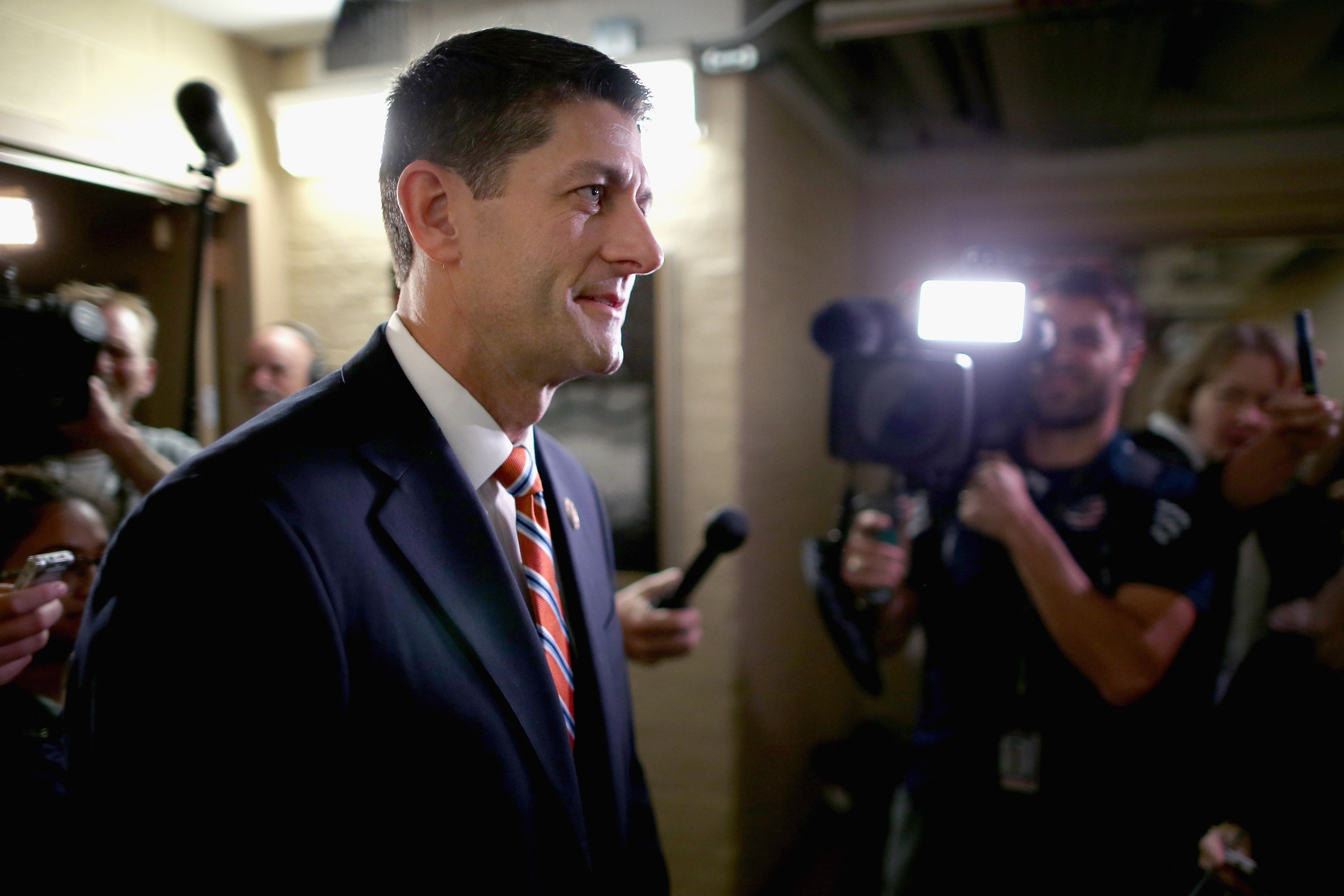 Paul Ryan open to running for speaker
After weeks of insisting he would not run for Speaker, Wisconsin Republican Rep. Paul Ryan - according to those close to him - is now open to leading the fractured Republican conference, and seriously considering launching a bid for speaker of the House.
But there's a caveat. And it's a big one.
Ryan's confidants tell CBS News he will not horse trade with the House Freedom Caucus, a group of 40 or so deeply conservative members who have been demanding changes to House rules and other very specific promises from candidates for Speaker in exchange for their support. Ryan's confidants say he is not going to negotiate for a job he never sought, and that he has a record of conservative leadership that should be clear to every member of the GOP conference.
They say Ryan hasn't ruled out meeting with the House Freedom Caucus if asked, but "he's not going to go to the Freedom Caucus and say, 'I'll do this and this'...otherwise you've sold yourself to them from the very beginning, and set yourself up for failure" said someone with knowledge of his deliberations.' "He still really, really does not want to do this. He has his dream job. If he's Speaker, his whole career path changes. He's not going to make concessions to get a job he didn't want in the first place."
Either members believe in his conservative leadership, or they don't - and if Ryan concludes that he's unlikely to get a near-unanimous vote of support from republicans, his allies say he is happy to stay exactly where he is as the chair of the House Ways and Means committee.
Those close to Ryan say the true test will come on Wednesday. The House returns from a weeklong recess on Tuesday evening, and House Republicans are likely to meet behind closed doors on Wednesday morning. There, Ryan will likely be asked to speak - and he'll have his first chance to gauge reaction from members as they go to the microphones to express their views.
Do they say "we know who you are, you're the guy," as one Ryan confidant put it? Or do they express skepticism after a week of attacks on Ryan by far right media outlets?
Conservative commentators like Mark Levin and Laura Ingraham have suggested that Ryan has abandoned some of his conservative principles.
"Can the rest of the members handle that heat? Has the Paul Ryan boomlet gotten old? Can the other 200 convince the 40 to do the right thing? The answers to those questions will be instructive," said someone familiar with his deliberations. "He's never going to set himself up to fail....he's not going to try to force it, or he'll be in the same situation as Boehner is in, or [House Majority Leader Kevin] McCarthy would have been - and he'll have given up his dream job."
While many Republicans - including some running for or considering running for Speaker -- have openly exhorted Ryan to run, some hardline conservative members have refused to say whether they would back Ryan on the House floor if he wins in a closed door vote among republicans. Rep Blake Farenthold, R-Texas, told CBS News last week, "I want to see who else is in the race. You don't pick a candidate until you know who all of the players are."
Rep John Fleming, R-Louisiana, said "Until we find out who's running and interview the candidates, we're non-committal at this time." And Daniel Webster, R-Florida, who picked up the Freedom Caucus' endorsement earlier this month, wouldn't commit to back Ryan on the House floor if he defeats Webster in a House GOP vote.
"Well, we'll see what happens," Webster said.
Given that environment, a Ryan ally says, "I don't know how he'll come down" on whether to run for Speaker. One leadership aide put the chances of Ryan mounting a bid at 60-40. Another insider pegged it at 50-50. All said they expect Ryan to make a decision soon. House Speaker John Boehner has scheduled a vote on the House floor for October 29th.
If Ryan chooses not to run, House Republicans will be in an even bigger bind than they are in already. It's unlikely that any of the Republicans in the Speaker's race now - or any of the several who have signaled an interest in running if Ryan doesn't - have a better chance of getting 218 votes than he does.
A source close to House Speaker John Boehner says that if Ryan bows out, there is a growing recognition that Boehner may have to postpone his plans to leave Congress, cancel the October 29th vote for Speaker and stick around until the end of the year as Republicans work out their leadership issues.
Until now, Boehner's inner circle had insisted that he was extremely reluctant to extend his time in Congress, though Boehner has said he is committed to remaining in the role until a speaker is chosen.
At least six other House Republicans have expressed interest in running for speaker in addition to Ryan: Texas Reps. Mike McCaul, Rep. Mike Conaway and Pete Sessions. Two other Republican representatives, Webster and Jason Chaffetz of Utah, were planning to challenge McCarthy for the job and remain in the race.
Thanks for reading CBS NEWS.
Create your free account or log in
for more features.