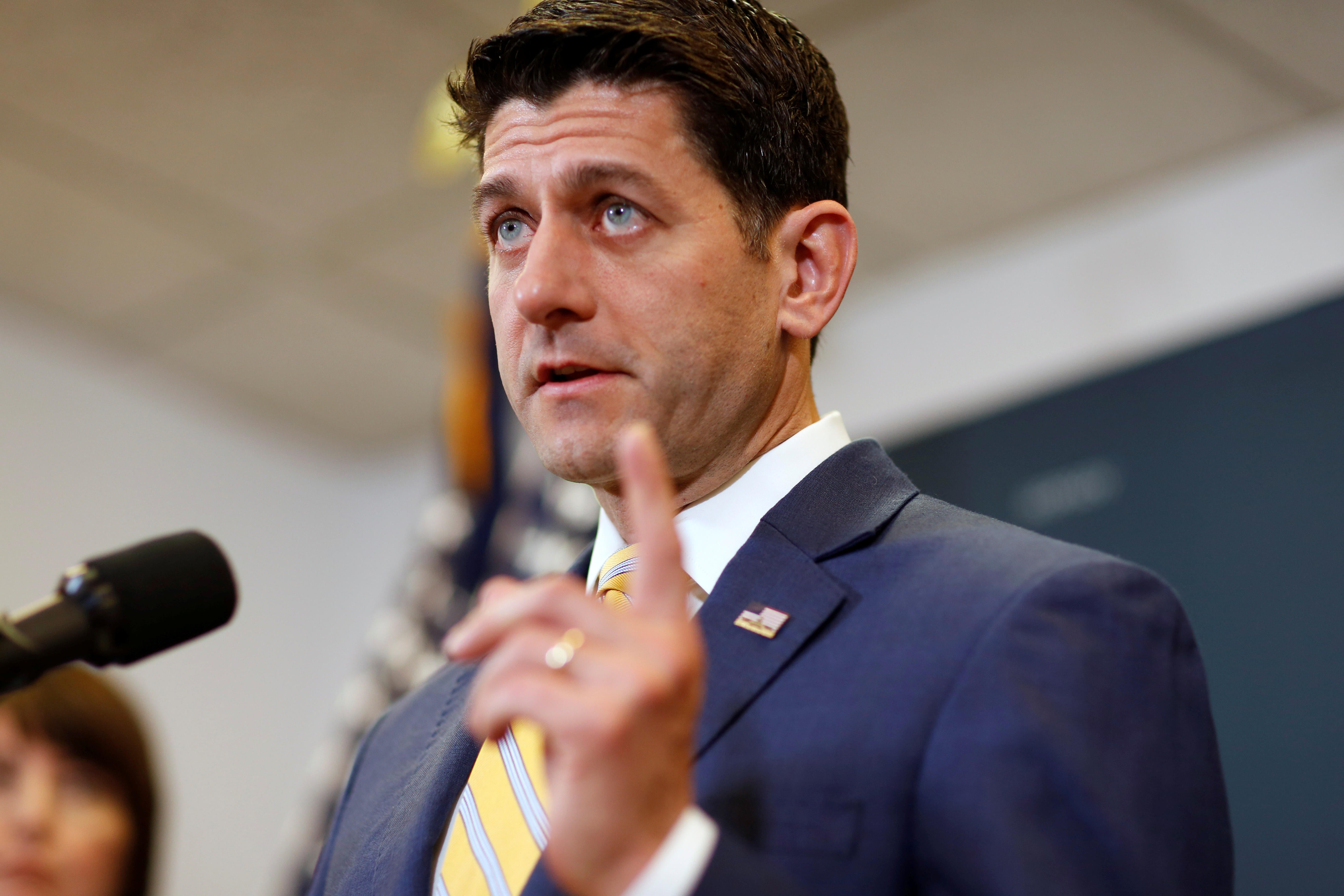 House Speaker Paul Ryan dismisses resignation rumors
A Republican congressman says that House Speaker Paul Ryan might soon resign, but Ryan's office says he's not going anywhere. Ryan's office dismissed the speculation. "The speaker is not resigning," his spokesperson, AshLee Strong, told CBS News on Monday.
Earlier, Rep. Mark Amodei, R-Nevada, told a local journalist that there was a rumor that Ryan was on his way out, and that Rep. Steve Scalise, a Louisiana Republican who currently serves as majority whip, would replace him.
"The rumor mill is that Paul Ryan is getting ready to resign in the next 30 to 60 days and that Steve Scalise will be the new Speaker," Amodei told "Nevada Newsmakers."
Amodei added that "nobody has talked to" members of Congress about "how they are going to vote" on new leadership. "Now, maybe they have talked to all of the members but me," Amodei continued. "I don't know, so that is the rumor mill from last week."
Amodei said he did not know why Ryan would resign, but suggested the speaker may have accomplished all he set out to do in the House.
"I don't know. If I was just guessing, he wanted to do the tax-cut bill," Amodei said. "You know, [former Speaker] John Boehner said the thing: 'Hey, I checked all of the boxes I thought were important and I'm moving on to whatever else.'"
Amodei also indicated that Ryan wants to be president one day, but would not join the Trump White House because of friction between him and Mr. Trump.
"I would be very surprised if there were an open-arms at the other end of Pennsylvania Avenue, for a 'come on in to the administration, Mr. Cheese Guy," Amodei said.
Ryan, who is currently part of a congressional delegation to the Czech Republic, told CBS News' "Face the Nation" in January that he would discuss running for reelection with his family before making a decision on the matter.
"Look, if we're doing fine I have no plans of going anywhere any time soon," Ryan said. "But that's something that my wife and I always decide in late spring of the election year."
CBS News' Rebecca Kaplan contributed reporting to this story.
Thanks for reading CBS NEWS.
Create your free account or log in
for more features.