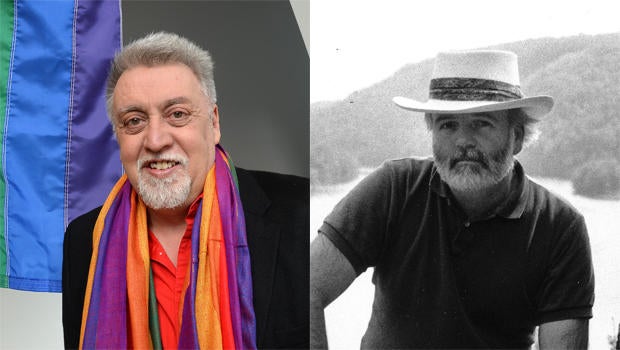 Passage: Two distinctive artists
It happened this past week -- the death of two artists of very different talents.
---
Gilbert Baker created the rainbow banner of the gay rights movement.
His original design of eight colored stripes first flew at a gay rights parade in San Francisco in 1978.
And it rose to even greater prominence later that year following the assassination of gay rights pioneer Harvey Milk.
The eight stripes were eventually reduced to the current six, with each color expressing a different sentiment, starting at the top, with Red for "life," all the way down to Violet, for "the human spirit."
A flag, he once said, is "a way of proclaiming your visibility, saying, 'This is who I am!'"
Gilbert Baker was 65.
---
We also learned of the death of Jack Ziegler, a cartoonist for The New Yorker for more than 40 years.
He contributed more than 1,600 cartoons in his career, each one a small masterpiece of irony and wit that demanded close attention to both the artwork and the caption.
Jack Ziegler was 74.
Thanks for reading CBS NEWS.
Create your free account or log in
for more features.