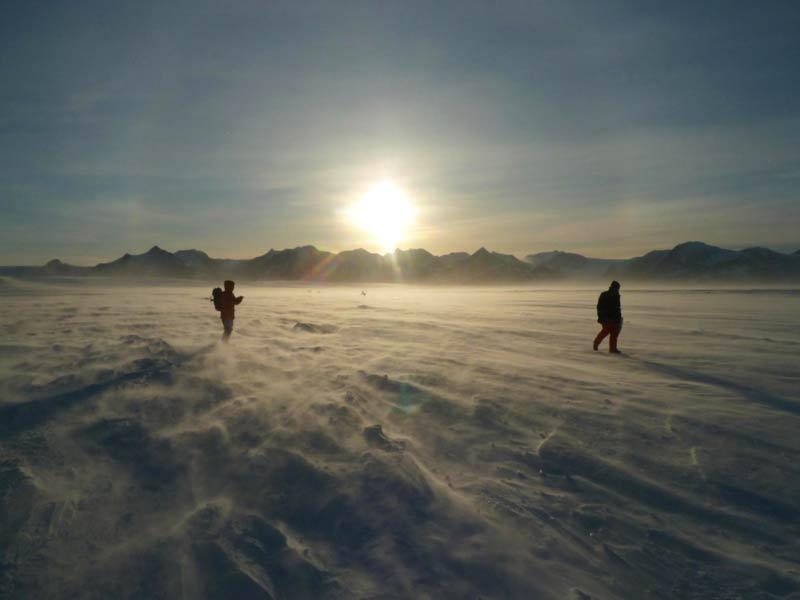 Glaciers in Antarctica are melting three times faster than previously thought
Glaciers are melting much faster than previously thought in Antarctica, contributing to rising sea levels that could swamp island nations and flood coastal communities.
The scientists at the University of California, Irvine, and NASA found melt rates of glaciers in the Amundsen Sea Embayment in West Antarctica have tripled during the last decade. They also found these glaciers were "hemorrhaging ice faster than any other part of Antarctica and are the most significant Antarctic contributors to sea level rise."
"The mass loss of these glaciers is increasing at an amazing rate," said Isabella Velicogna, jointly of UCI and NASA's Jet Propulsion Laboratory, Pasadena, California. She co-authored a study on the results which will be published in Geophysical Research Letters, a journal of the American Geophysical Union.
The findings come as world leaders are meeting in Peru over the next two weeks to begin negotiating a new agreement combating global warming. Greenhouse gas emissions have increased 45 percent since 1990, helping make 2014 possibly the hottest year on record and contributing to everything from droughts to warming oceans.
Using four different measurement techniques, the researchers in Antarctica looked at the total amount of loss and the rate of loss.
Over the past 21 years, researchers found glaciers in the Amundsen Sea Embayment lost an average of 83 gigatons per year (91.5 billion U.S. tons). By comparison, Mt. Everest weighs about 161 gigatons, meaning the Antarctic glaciers lost an amount of water weight equivalent to Mt. Everest every two years over the last 21 years.
What's more, the losses are happening faster and faster.
Over the past decade, the rate of melting has increased by 16.3 gigatons per year -- almost three times the rate of increase for the full 21-year period.
All this melting combined contributed to about a 4.5 millimeters increase in sea level rise.
The picture across Antarctica, which is the size of North America, is not completely dire. NASA reported in September that sea ice across Antarctica is at an all-time high. Ice formation in the continent's southern oceans peaked this year, breaking ice satellite records dating back to the late 1970s.
And last week, research gathered by an autonomous underwater vehicle (AUV) found that sea ice was thicker than previously believed.
"The fact that in the past year there has been an increase of sea ice cover doesn't mean the glacier isn't melting into the ocean," Velicogna said. "They are different processes. They have a different evolution."
Thanks for reading CBS NEWS.
Create your free account or log in
for more features.