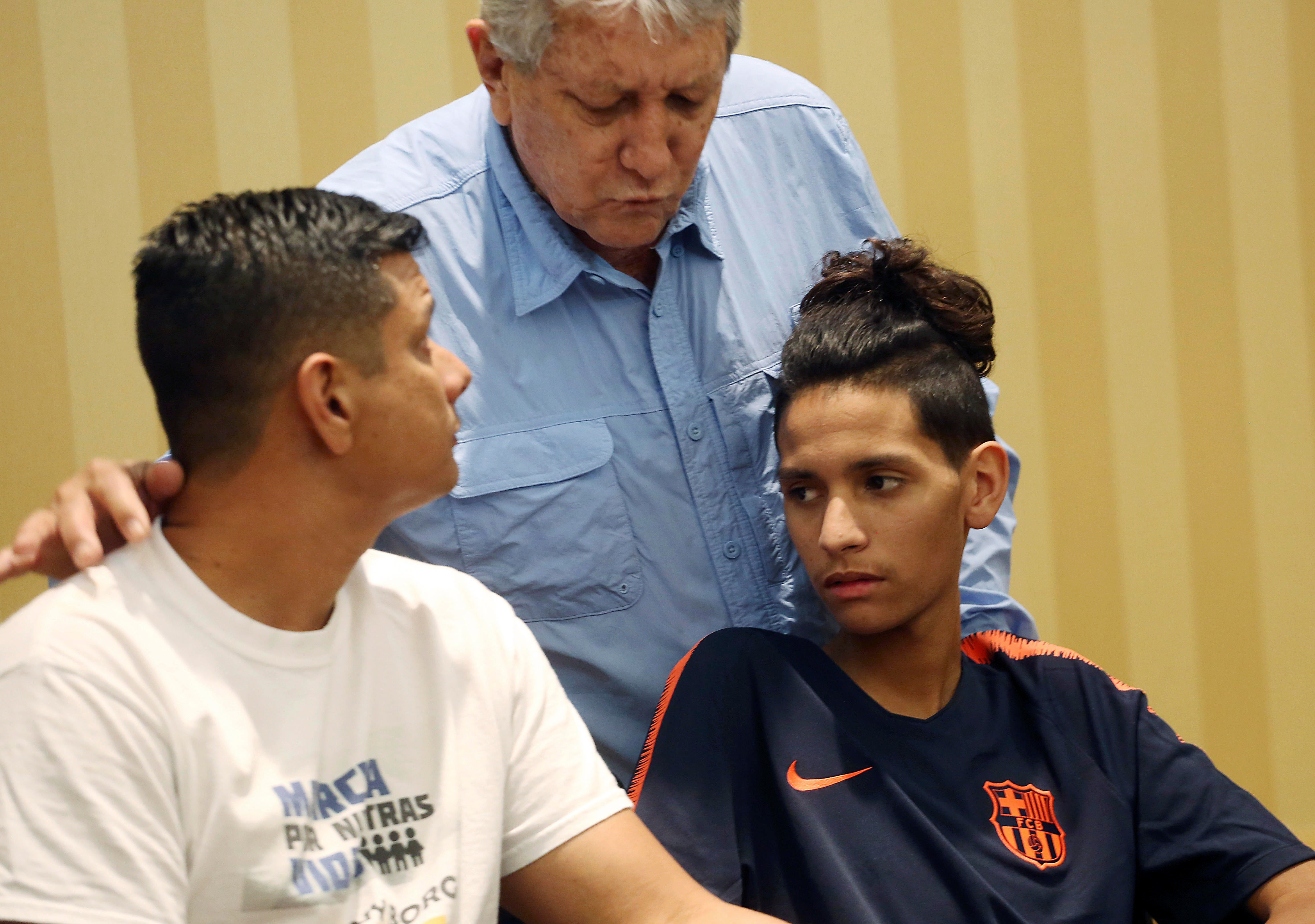 Wounded Parkland shooting survivor is first victim to file lawsuit
FORT LAUDERDALE, Fla. -- The attorney for Marjory Stoneman Douglas victim Anthony Borges and his family filed a civil lawsuit against a host of people and entities in court Tuesday. It is the first civil lawsuit filed over the Feb. 14 shooting at the Florida high school, CBS Miami reports.
Authorities say Borges was shot while blocking a doorway to protect other students.
"Anthony Borges and his family want to reach the truth and this is the only way this is going to happen," said attorney Alex Arreaza.
Arreaza said confessed killer Nikolas Cruz is one of the defendants, as is Cruz's late mother, Lynda, who records show called the Broward Sheriff's Office many times over the years to report behavioral problems with her son and likely knew of his love of guns and penchant for violence.
"When she didn't address this problem with her kid, eventually 17 people paid with their lives," Arreaza said.
The lawsuit also names several mental health facilities that treated Cruz, including Henderson Behavioral Health. State records from the Department of Children and Families show that that facility assessed Cruz in the years preceding the shooting after several incidents yet declined to hospitalize him.
"They had all the warning signs over there," Arreaza said. "They even at one point cleared him."
The Borges' are also suing James and Kimberly Snead, the couple who took Cruz in after his mother died.
Arreaza said when Cruz showed up with guns — including an AR-15 that he supposedly kept in a gun safe — that should have been a red flag for the couple.
"He's not bringing a stray dog into the house that he wants to keep," Arreaza said. "He's bringing an AR-15. This is a serious rifle. You have the responsibility to ask questions."
Jim Lewis, the attorney for the Snead's, said the couple told Cruz to lock up his gun and the family thought they had the only key. Lewis said the Sneads did nothing wrong.
"We feel so sorry for what happened at Stoneman Douglas," Lewis told CBS Miami. "But the Sneads are not responsible — not morally, ethically or legally."
Lewis worries about the chilling effect a lawsuit like this might have.
"What is this gonna say to anybody else out there who might think about taking in a troubled youth, to try to help them? They're not gonna do it -- not if they're gonna be legally responsible for what they might do," Lewis said.
But Arreaza feels differently and said the Borges family is committed to getting the truth.
"The main purpose for doing this is to be able to get to the truth so it'll never happen again," Arreaza said.
The lawsuit says they're seeking damages of more than $15,000 dollars, but the Borges family will likely ask for much more. They have a mountain of medical bills and Anthony's recovery is expected to be lengthy.
The family's attorney said they also plan to sue the Broward Sheriff's Office, the Broward School District and the FBI. However, when someone sues a governmental agency, they have to give several months notice.
Thanks for reading CBS NEWS.
Create your free account or log in
for more features.