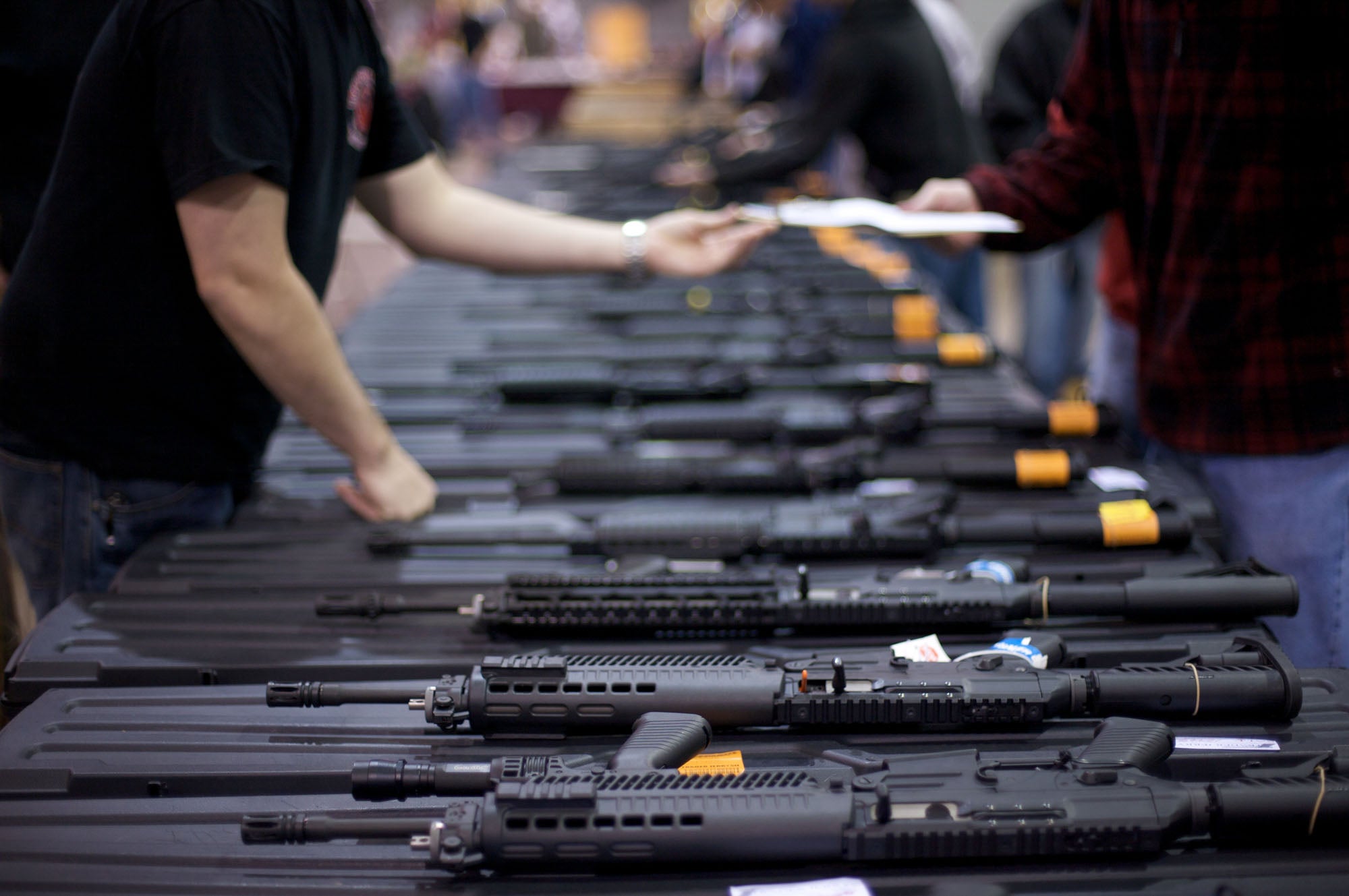 Paris attacks prompt focus on gun access in U.S.
Thousands on the government's terrorist watch list, which includes the "No Fly List," bought firearms in the last decade.
Bills to close that loophole have been introduced for eight years in a row, to no avail.
Supporters now hope the attacks in Paris will be the push Congress needs to pass such legislation, reports CBS News correspondent Nancy Cordes.
Democratic Senator Dianne Feinstein, of California, calls closing the loophole a "no brainer."
"If you are too dangerous to board a plane, you're too dangerous to buy a gun," she said.
Originally backed by the administration of George W. Bush, the bill would give the attorney general the power to deny "the sale, delivery, or transfer of a firearm" to anyone known or suspected of being a terrorist. It would apply to the approximately 420,000 people on the federal government's terror watch list.
A recent government study found that over a 10-year period, the FBI conducted more than 2,000 firearm background checks on people whose names were on the watch list. Fewer than 200 were denied, and for reasons unrelated to the list.
Republicans have long argued that such a bill would infringe on Second Amendment rights.
A 2009 Justice Department audit showed 35 percent of the names on the watch list should not have been there.
In a statement to CBS News, the National Rifle Association said, "The legislation ... does nothing to prevent terrorist attacks and would deny law-abiding citizens their constitutional rights without due process."
House Speaker Paul Ryan -- who led the effort to pass a bill Thursday to beef up screening of Syrian refugees - was non-committal on the gun bill. "This is the beginning of this process. The task force is taking all suggestions from Democrats and Republicans," he said.
The task force, made up of committee chairmen, is mulling ways to enhance homeland security and counter-terror measures in the wake of the Paris attacks.
When a firearms purchase is checked against the terror database, it does end up helping law enforcement.
The request includes an address and Social Security number from the person trying to buy the gun, and pinpoints the location where the request was made - information agents may not have had.
Thanks for reading CBS NEWS.
Create your free account or log in
for more features.