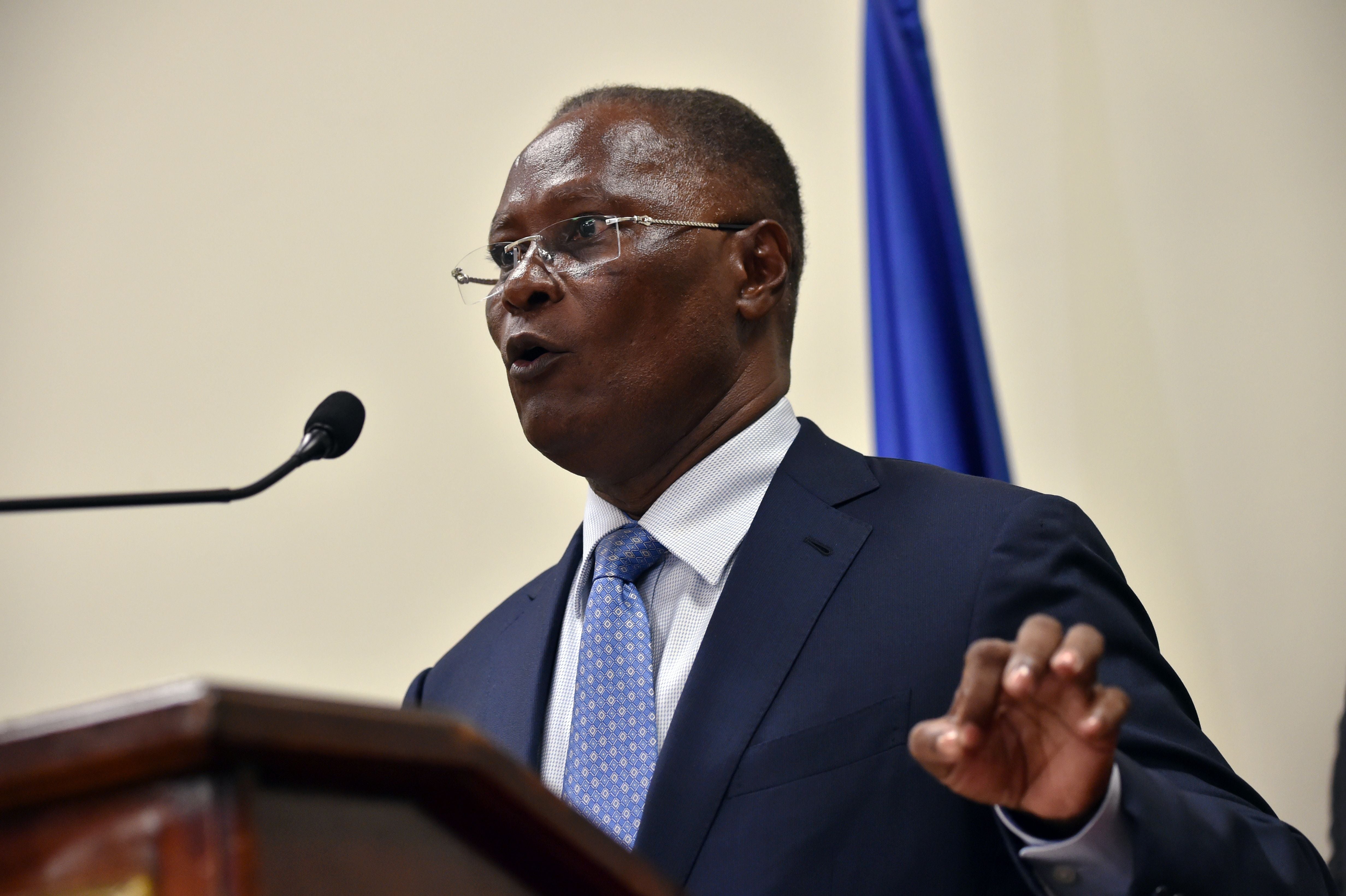 Panel recommends throwing out results of disputed vote in Haiti
PORT-AU-PRINCE, Haiti -- A special verification commission on Monday recommended throwing out the disputed results of Haiti's first-round presidential election because it appeared to be tainted by fraud.
Commission President Pierre Francois Benoit said there were far too many "zombie votes" and other problems in the Oct. 25 presidential balloting to be considered legitimate. He said some tally sheets from polling stations had fingerprints that appeared to be from a single person.
"We recommend that the presidential election be done over," Benoit said on the grounds of the National Palace, where the commissioners handed over their report to Haiti's interim president.
The commission, which was installed a month ago by caretaker President Jocelerme Privert, said they audited a random sample of 25 percent of the roughly 13,000 tally sheets from polling stations seeking to verify the results as well as to explore allegations of rampant fraud.
The final decision whether to redo the election will have to be made by a revamped Provisional Electoral Council, known by its acronym CEP. It had been scheduled to announce a new date for a three-times postponed presidential runoff Tuesday.
There was no immediate comment from council members on the recommendation that the October presidential results be thrown out.
"The CEP now has to finish the work to have a good election," Privert told reporters at the ceremony Monday night.
Privert has repeatedly said Haiti cannot restart balloting without first building confidence in the electoral machinery.
U.N. peacekeepers and Haitian police could be seen on streets around the National Palace compound. After the commission's announcement, Port-au-Prince's downtown appeared calm and there were no signs of political unrest.
In recent days, several foreign embassies have warned their citizens in Haiti that the release of the panel's report and the scheduled Tuesday announcement of a new election date could lead to civil unrest across the country.
Jean Pierre, a Port-au-Prince resident who has a small wedding photography business, said he was hopeful that Haiti's political class would accept the findings and move on.
"Whenever their protesters take to the streets and burn tires and smash cars it just takes the country backward," he said on a street corner.
There was no immediate comment from Jovenel Moise, the first-place finisher in the October presidential vote. The Tet Kale party candidate was hand-picked by previous President Michel Martelly and was the beneficiary of a relatively well-financed campaign.
International monitors who observed Haiti's Oct. 25 presidential balloting have said results putting Moise in the leading position for a two-candidate runoff appeared to be a genuine reflection of the voters' will.
But the tally was rejected by local observer groups and virtually all the other candidates, most notably the No. 2 finisher, Jude Celestin. He called the results showing Moise with nearly 33 percent of the votes a "massive fraud," and many civil society groups expressed concern about the legitimacy of the vote.
Thanks for reading CBS NEWS.
Create your free account or log in
for more features.