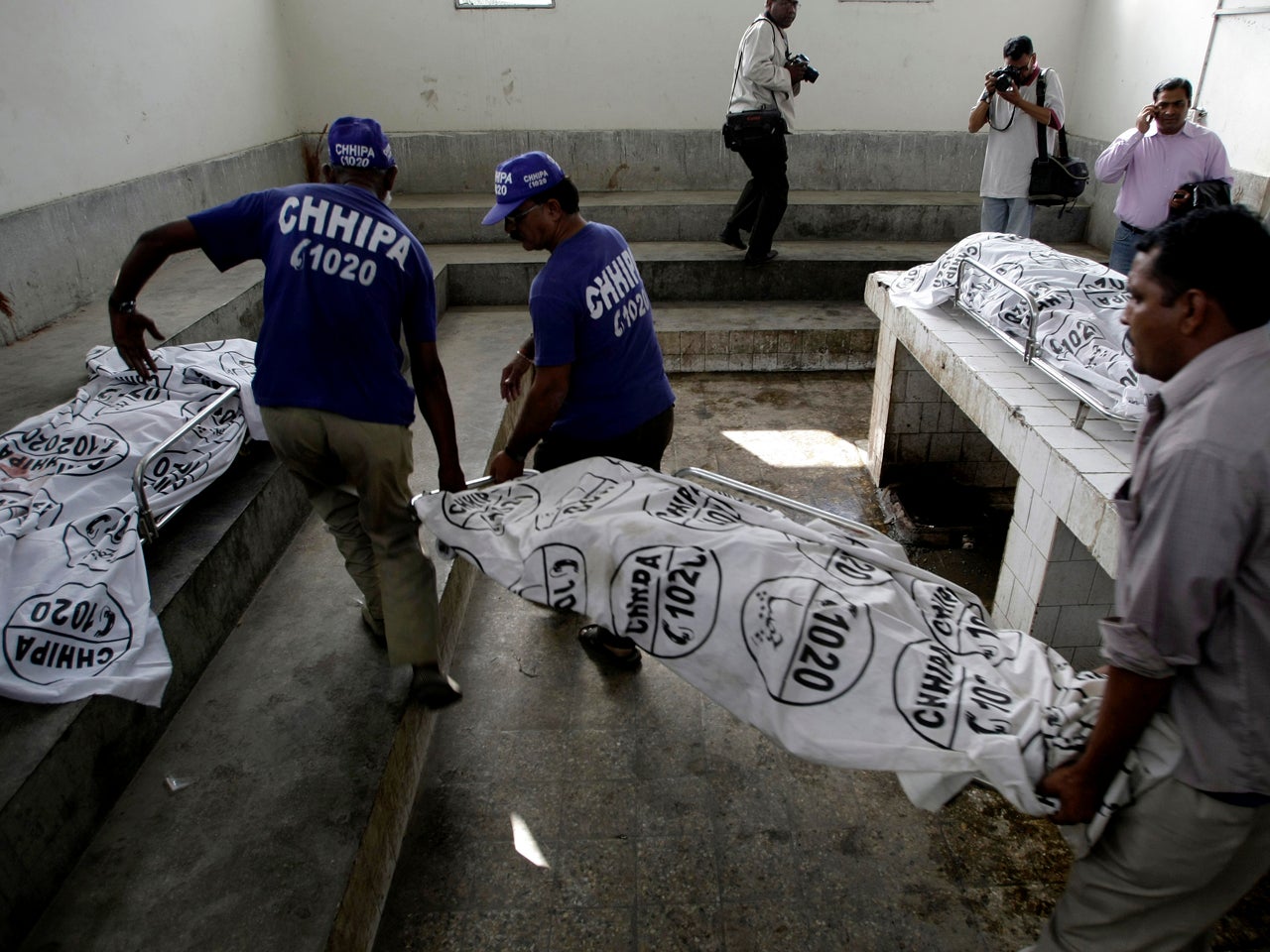 Pakistan polio vaccination workers targeted in fresh attacks; 7 now killed
Updated at 11:08 a.m. Eastern
PESHAWAR, Pakistan Gunmen shot dead a woman working on U.N.-backed polio vaccination efforts and her driver in northwestern Pakistan on Wednesday, officials said, just a day after similar attacks across the country killed five female polio workers.
The killings are a major setback for a campaign that international health officials consider vital to contain the crippling disease but which Taliban insurgents say is a cover for espionage.
In Wednesday's attack, the woman and her driver were gunned down in the northwestern town of Charsadda, said senior government official Syed Zafar Ali Shah. He said gunmen targeted two other polio teams in the same town, but no one was wounded in those attacks.
Earlier in the day in the northwestern city of Peshawar, gunmen shot a polio worker in the head, wounding him critically, said Janbaz Afridi, a senior health official. There were also attacks Wednesday on polio workers in the cities of Charsadda and Nowshera, but no casualties were reported there.
Pakistan is one of only three countries where polio is endemic.
UINCEF and the WHO said Wednesday that the organizations would implement, "additional security protocols to ensure the safety and security of their polio workers."
But Bushra Arain, chair of the All Pakistan Lady Health Worker's Welfare Association - the national body which represents the workers actually do the majority of the field work for the vaccination program, told CBS News on Wednesday that all field work was being halted.
"The government has to take full responsibility for our security," Arain told CBS News' Bokhari. "We will not do any field work. If the assassins are not arrested before the 22nd (December)... we will hold a large protest in Islamabad."
Janbaz Afridi, a senior health official, said the latest attacks took place in Peshawar, Charsadda and Nowshera cities.
The Taliban has spread accusations that the U.N. health workers are actually acting as spies for the U.S., and that the vaccine is really a ploy to render Muslim children sterile.
"It's a very grim situation," a government official in the provincial government where the attacks occurred told CBS News on Wednesday. "The Taliban are making certain that this (anti-polio) campaign fails completely."
The Taliban's CIA spy rumor was already circulating before a Pakistani doctor who set up a fake vaccination program was exposed as a CIA operative in 2011, but his story has increased skepticism over the U.N. program, particularly in rural communities, a senior official with Pakistan's Health Ministry told Bokhari.
Dr. Shakil Afridi was arrested by Pakistani police and intelligence agencies following the May 2011 raid by a U.S. Navy SEAL team, which ended in bin Laden's death. Afridi worked with the CIA in its effort to locate bin Laden, but Pakistani officials insisted to CBS News in May 2012 that he was sentenced to 33 years for conspiring with a prominent Islamic militant, not for the assistance he provided to the CIA.
Pakistan's government and military were hugely embarrassed and angered by the U.S. raid -- of which they had no prior knowledge -- and his arrest is widely believed to be directly related to his relationship with the American spy agency.
The U.S. government has called for Afridi's release.
Pakistani officials initially said Afridi's arrest was tied to the fake vaccination program he ran in the months leading up to bin Laden's killing, which attempted to obtained blood samples from some of bin Laden's family members to establish his presence.
However, two nurses who work at a local clinic in Abbottabad have told CBS News that they were repeatedly asked by Afridi to gather blood samples from the bin Laden compound, but never managed to get in the door -- casting doubt on the level to which Afridi's efforts yielded results for the CIA.
Thanks for reading CBS NEWS.
Create your free account or log in
for more features.