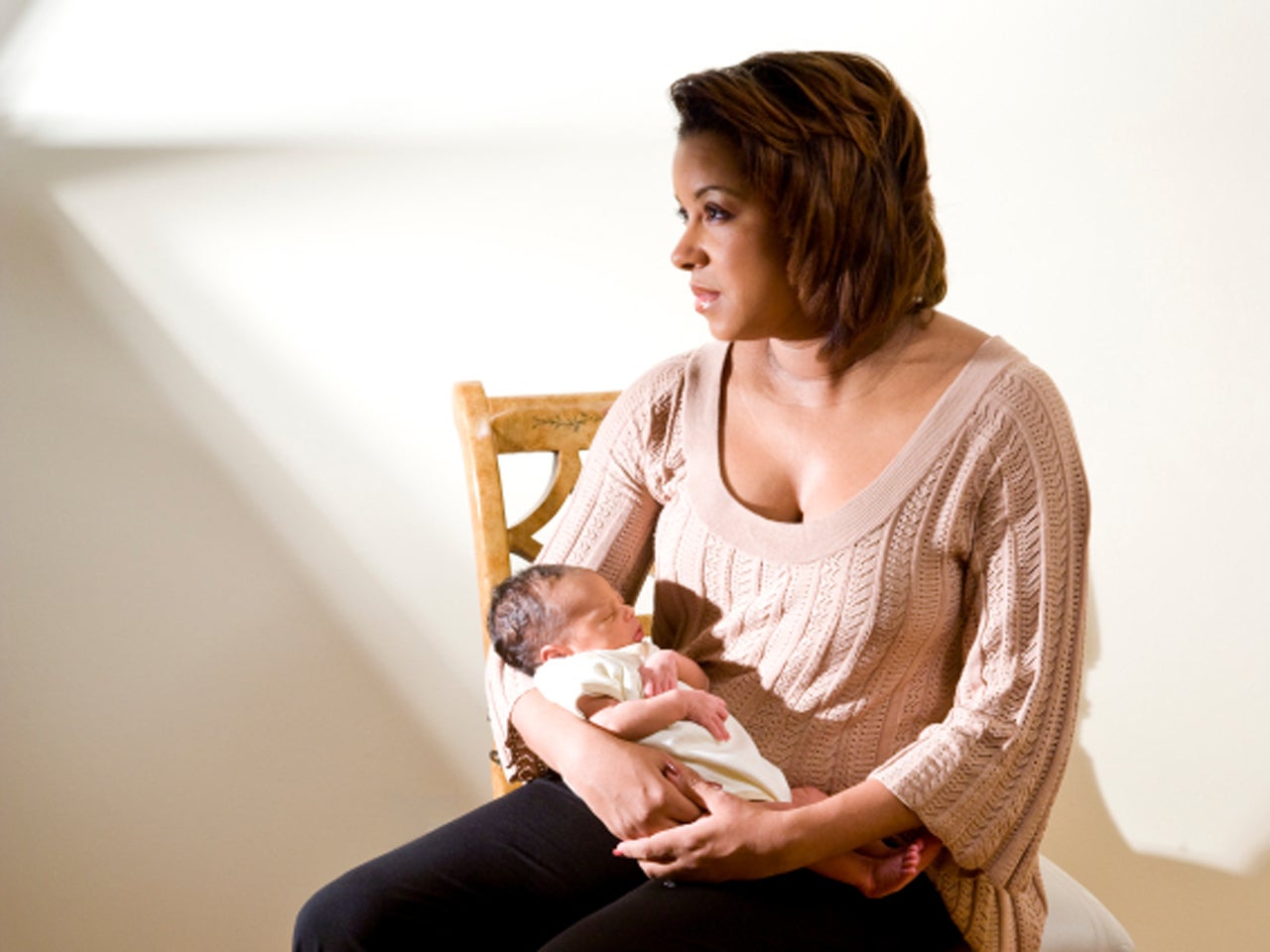 Pain meds in childbirth may reduce postpartum depression
Effectively controlling a pregnant mother's pain during labor may actually lower her risk for developing postpartum depression.
New research published in the journal Anesthesia & Analgesia found that women with acute pain during birth had a 2.5-fold increased risk for chronic pain as a new mother and a 3 times greater risk for postpartum depression.
Postpartum depression occurs in 14.5 percent of women within the first three months after birth, and 22 percent of women experience it at some point within a year after giving birth.
Research suggests managing a woman's pain during childbirth is critical to helping her gain footing as a new mother. Less pain during childbirth is associated with shorter post-labor recovery time, which enables a mother to bond, care for and nurse her baby much more effectively.
For the study, researchers followed 214 women in China who were in labor and preparing for vaginal delivery. Physicians gave epidurals to 107 of the women at their request. Doctors assessed the mental health of all women in the study three days to six weeks after their deliveries with the Edinburgh Postnatal Depression Scale, a survey of 10 questions developed in 1987 to help identify women with postpartum depression.
The researchers found 14 percent of the women in the study who were given an epidural had postpartum depression, while nearly 35 percent of women who did not receive anything to control pain during childbirth presented with postpartum depression. Additionally, the researchers found the women in the study who attended childbirth classes during pregnancy and breastfed their baby also were less likely to develop postpartum depression.
A growing body of research has indicated that depression and chronic pain often go hand-in-hand, though very little research has been conducted that specifically examines depression in new mothers. Studies show that pain is often one symptom of chronic depression. Serotonin and norepinephrine are hormones in the body that are linked to neurotransmitters associated with both the ability to feel pain and changes in mood.
Thanks for reading CBS NEWS.
Create your free account or log in
for more features.