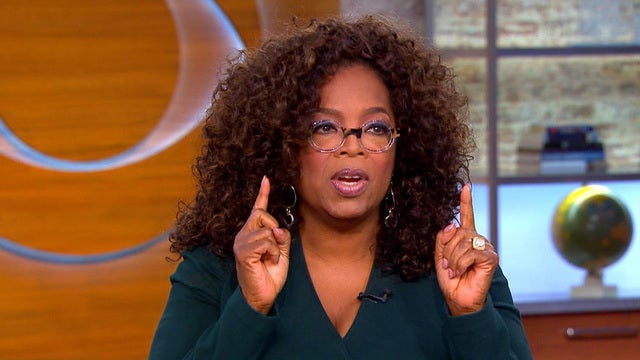 Oprah: Gender pay gap conversation has hit "critical moment"
Before her 25-year run as a wildly successful talk show host, even Oprah Winfrey dealt with the gender pay gap.
In 1980, Oprah was co-hosting "People Are Talking" with Richard Sher in Baltimore.
"I remember going to my boss ... saying that Richard Sher ... was making more than I did and we did the same job, and my boss said to me, 'Do you have children?'" she told "CBS This Morning" Wednesday.
She raised the issue again when she became a talk show host, this time advocating for her women producers and even threatening to step down if her women producers did not receive a raise.
"I said, 'Everybody needs raises', and the management at the time said, 'Why do they need raises? Why do a bunch of girls need raises? They're not married, they don't have children, they don't their own houses,'" she recalled.
More than three decades later however, gender pay disparity is still an issue for working women.
In an essay for Lena Dunham's online newsletter, Jennifer Lawrence - the world's highest paid actress of 2015 - questioned why she made less than her male co-stars, and attributed her failure to negotiate for higher pay to a desire to be "likable."
"When I read Jennifer's piece yesterday ... I said, 'Wow, this sounds like 1985," said Winfrey, who also agreed with Lawrence. "You have less options because you don't want to upset anybody ... so you're likely to close, to make everything okay so that when the deal is done, everybody will still like you."
Winfrey said the conversation about pay disparity has "hit a critical moment."
"It's a moment in time you know, like those of us in the news business, you could talk and talk about a thing and then finally it hits the zeitgeist," Winfrey said. "The same thing is happening with diversity in Hollywood. ... The conversation about parity for women has gotten started."
Thanks for reading CBS NEWS.
Create your free account or log in
for more features.