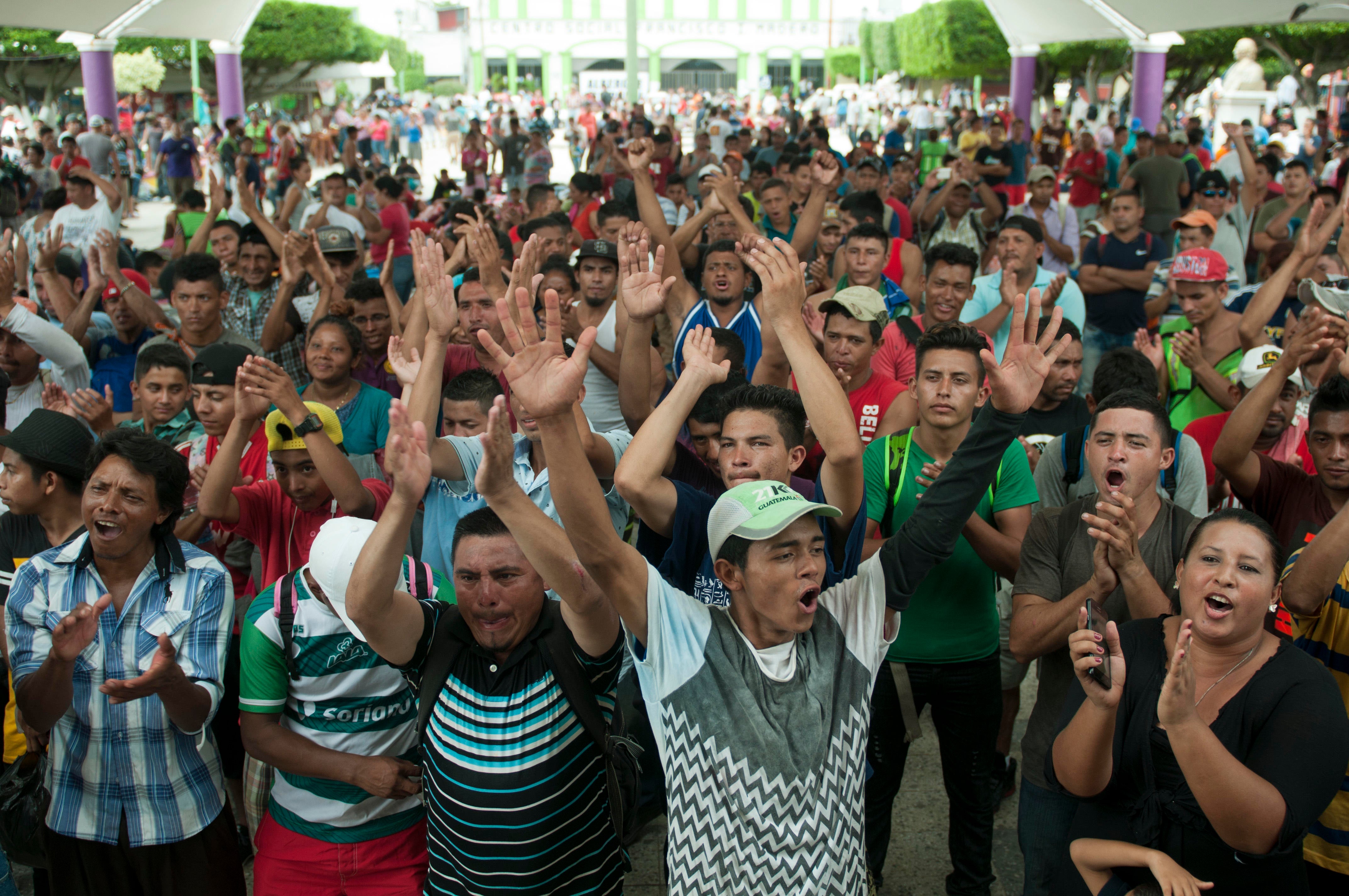 U.S. preparing to deploy several thousand troops to southern border
Reporting by CBS News' David Martin
The U.S. military is preparing to deploy several thousand troops to California, Arizona and Texas, CBS News has confirmed, as President Trump ramps up his response to the caravan of migrants approaching the U.S.
The initial plan, named Operation Faithful Patriot, calls for sending 1,800 troops to Texas, 1,200 to Arizona and 1,500 to California. However, officials say no final decisions have been made, and the numbers could go higher. These numbers mark an increase over the initial estimate last week that 800 troops would be deployed.
The military buildup now adds to the National Guard troops sent earlier this year. In April, the Pentagon authorized 4,000 National Guard troops to head to the southern border to aid U.S. and Customs and Border Protection.
The Defense and Homeland Security Departments will be holding a press conference this afternoon on the troop deployment.
The president previewed the deployment Monday morning with a tweet that said the caravan is "an invasion of our Country and our Military is waiting for you!" "Please go back," he said.
Mr. Trump has long blasted illegal immigration and touted the importance of border security, and he has been focused on the caravan in recent days, calling the matter "a great Republican issue" ahead of the midterms.
Mr. Trump has fumed over the caravan of thousands approaching the U.S., claiming "unknown Middle Easterners" and criminals are in the crowd. Pressed on what proof he had "Middle Easterners" were in the crowd, the president admitted last week that there "is no proof."
The president has also threatened to cut off aid to some Central American countries for failing to stop the migrants within their borders.
Thanks for reading CBS NEWS.
Create your free account or log in
for more features.