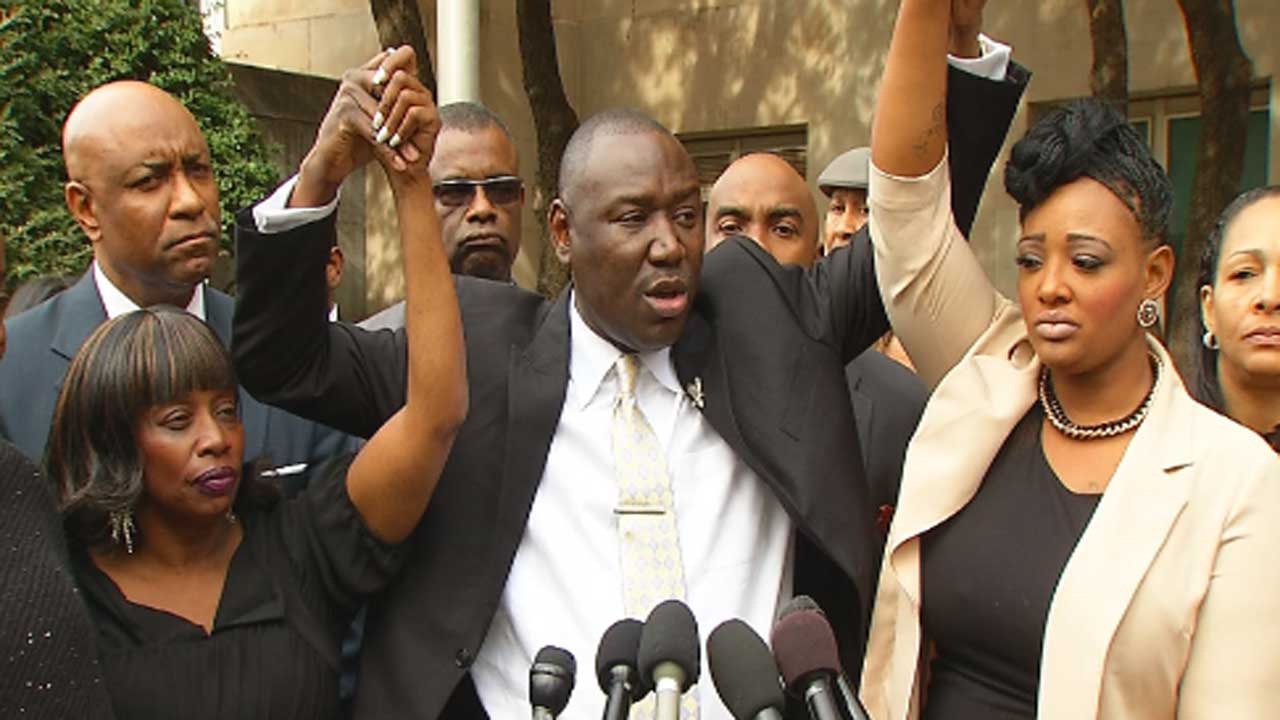 Oklahoma cop convicted of rape "picked the wrong lady"
OKLAHOMA CITY -- Daniel Holtzclaw was a college football star, but when his dreams of the NFL didn't work out, he joined the Oklahoma City police. Now, he could spend the rest of his life in prison.
He sexually assaulted a series of women, until one brave victim said "Enough."
Jannie Ligons was the first to come forward after she was sexually assaulted last year.
"All I could think was that he was going to shoot me, he was going to kill me," Ligons said Friday. "He did things to me that I didn't think a police officer would do."
Holtzclaw, 29, sobbed uncontrollably Thursday night as he was convicted on 18 of 36 counts, including first-degree rape and sodomy.
Prosecutors said Holtzclaw targeted 13 African American women in the poorest parts of Oklahoma City over a six month period. In some cases, he specifically sought out women who had outstanding arrest warrants.
All 13 women testified at Holtzclaw's trial. Sharday Hill said she was arrested then taken to a hospital for detox, where Holtzclaw sexually assaulted her.
"I was scared. I felt like I had to do that," Hill told CBS News. "He's in control, he's the police, he has the badge. And, you know, I'm handcuffed to a bed."
Some of the victims described how he tried to buy their silence by offering to drop pending charges. Others said as women of color, they were afraid to speak out against an officer -- but Liggons was not.
"I have no record, I didn't do anything wrong. I was innocent," Ligons said. "He just picked the wrong lady to stop that night."
"When the police is doing the nefarious act, the criminal act, who do you tell?" attorney Benjamin Crump, who represents five of Holtzclaw's victims, told CBS News. "This is a serial rapist with a badge. Who do you report him to?"
Holtzclaw is set to be sentenced next month. His victims want him to receive the maximum punishment: 263 years in prison.
Thanks for reading CBS NEWS.
Create your free account or log in
for more features.