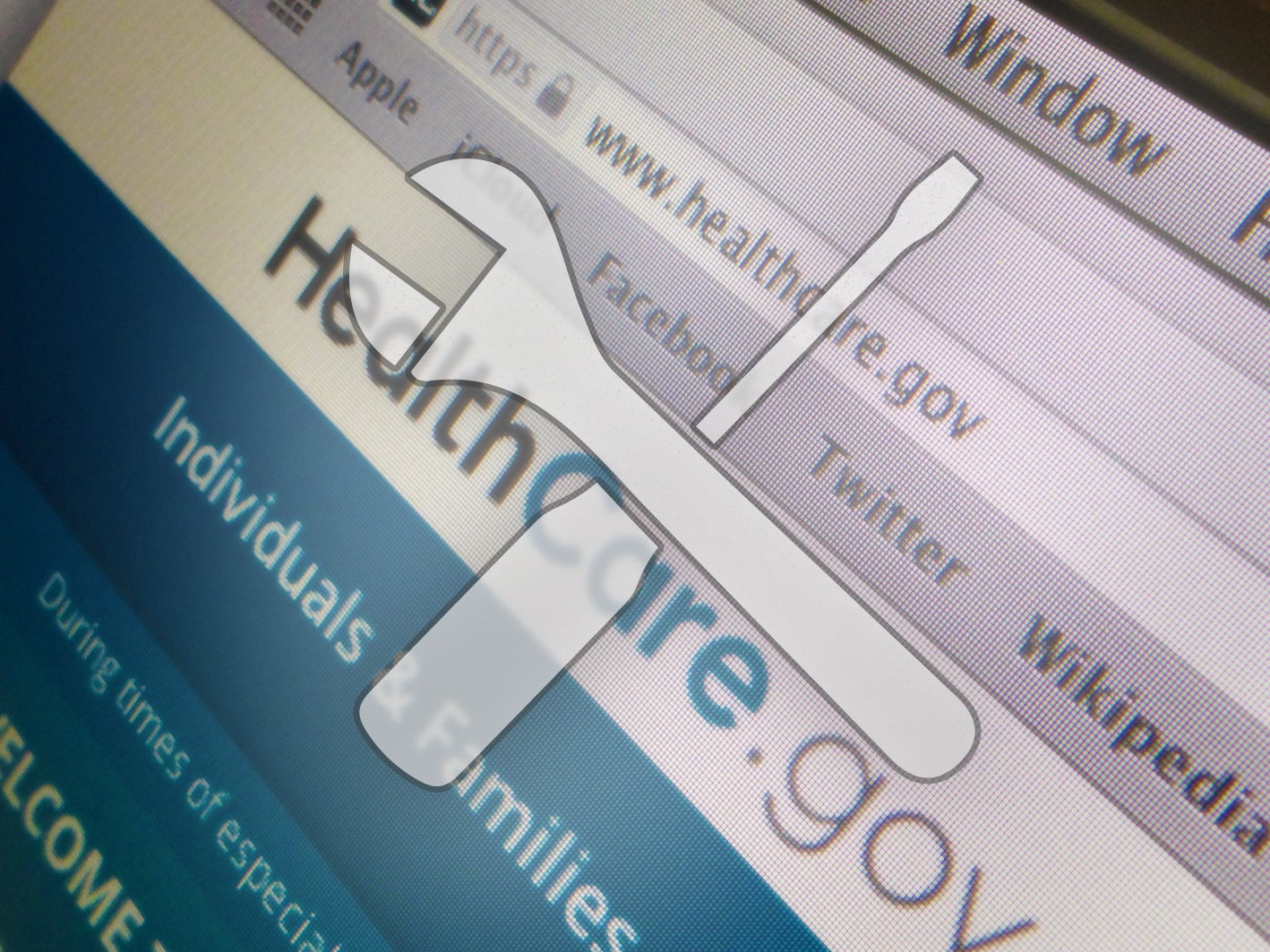 Amid website glitches, Obamacare allies make final enrollment push
In the final hours of open enrollment on the new Obamacare marketplaces, consumers are crowding HealthCare.gov. Administration officials, meanwhile, are touting the strong enrollment figures while encouraging people to sign up while they still can.
"Today's the deadline, and I think everyone is going to be really surprised and pleased how well this has turned out," Vice President Joe Biden said in an interview on "The Rachel Ray Show" on Monday morning. "Anybody who is in line now, anybody who is on the web, in person being interviewed and/or on the telephone -- they are able to, even if the deadline closes, to stay in line. They can get into the system...Get in the queue - there's still time today."
Health and Human Services (HHS) spokeswoman Joanne Peters said Monday that the website is experiencing "record volume" with 1.2 million visits through Noon and more than 125,000 concurrent users at one point.
The site experienced a brief outage early Monday morning and again in the early afternoon. Still, the site's functionality is vastly improved since its disastrous launch in October. "No one expected us to come back from the brink," White House spokesman Jay Carney said Monday, noting that more than 6 million Americans have signed up for private insurance in the new marketplaces.
While the administration has come close -- and may even meet -- its initial enrollment goal of 7 million, polls show the majority of Americans still have a negative view of the law. To allay concerns about it, the administration has in part sought out personal testimonies from celebrities, policy authorities, and regular citizens.
On her eponymous show, Rachael Ray told the vice president about how her brother was able to get insurance because of Obamacare, in spite of the fact that he has an auto-immune disease.
"My mom and my sister went on the site and used it as a resource to find the people in our community and they found the right health care for my brother and his child," she said. "It is such an important resource for Americans, and I just thank this administration for doing this."
Democratic strategist Paul Begala, a veteran of the Clinton White House, wrote in an op-ed that he signed up for Obama care "for one reason and one reason only: it was a good deal for my family. In fact, it was a better deal than we were getting before the ACA." Calling the enrollment process "easy-peasy," Begala added that "this was not a political statement. This is my family's health. If I got the best care by going through Sarah Palin's website I would do so."
White House senior adviser Valerie Jarrett promoted Begala's op-ed on Twitter, where she also re-tweeted a message from actress Kerry Washington: "Today is the last day to #GETCOVERED! RT + Sign up now."
HHS Secretary Kathleen Sebelius on Monday did a series of interviews to promote the health law. On HuffPost Live, she noted that President Obama's appearance on the satirical web show "Between Two Ferns" led to a surge of traffic on HealthCare.gov.
The site "definitely saw the Galifianakis bump," she said. "What we're trying to do is reach people in the language that they most understand. Certainly Zach reaches a certain audience."
Sebelius also addressed remarks from Sen. John Barrasso, R-Wyo., who on "Fox News Sunday" accused the administration of "cooking the books" when it comes to Obamacare enrollment figures.
"I think it's unfortunate that again, people who are not very enthusiastic about having the law work, haven't done any outreach to their constituents, haven't given accurate information are now suggesting that the enormous interest in enrolling for health care is not existing," Sebelius said. "It does exist."
Sebelius had less to say in an interview with Oklahoma City CBS affiliate KWTV, when presented with the law's unpopularity.
"At last check 64 percent of Oklahomans aren't buying into the health care plan," anchor Stan Miller said to her. "They don't like Obamacare, and they've been pretty vocal about it. Now, that's going to still continue to be a tough sell, but we'll see how that plays out over the coming months."
Miller waited for Sebelius to respond for some time, but she sat there in silence.
Thanks for reading CBS NEWS.
Create your free account or log in
for more features.