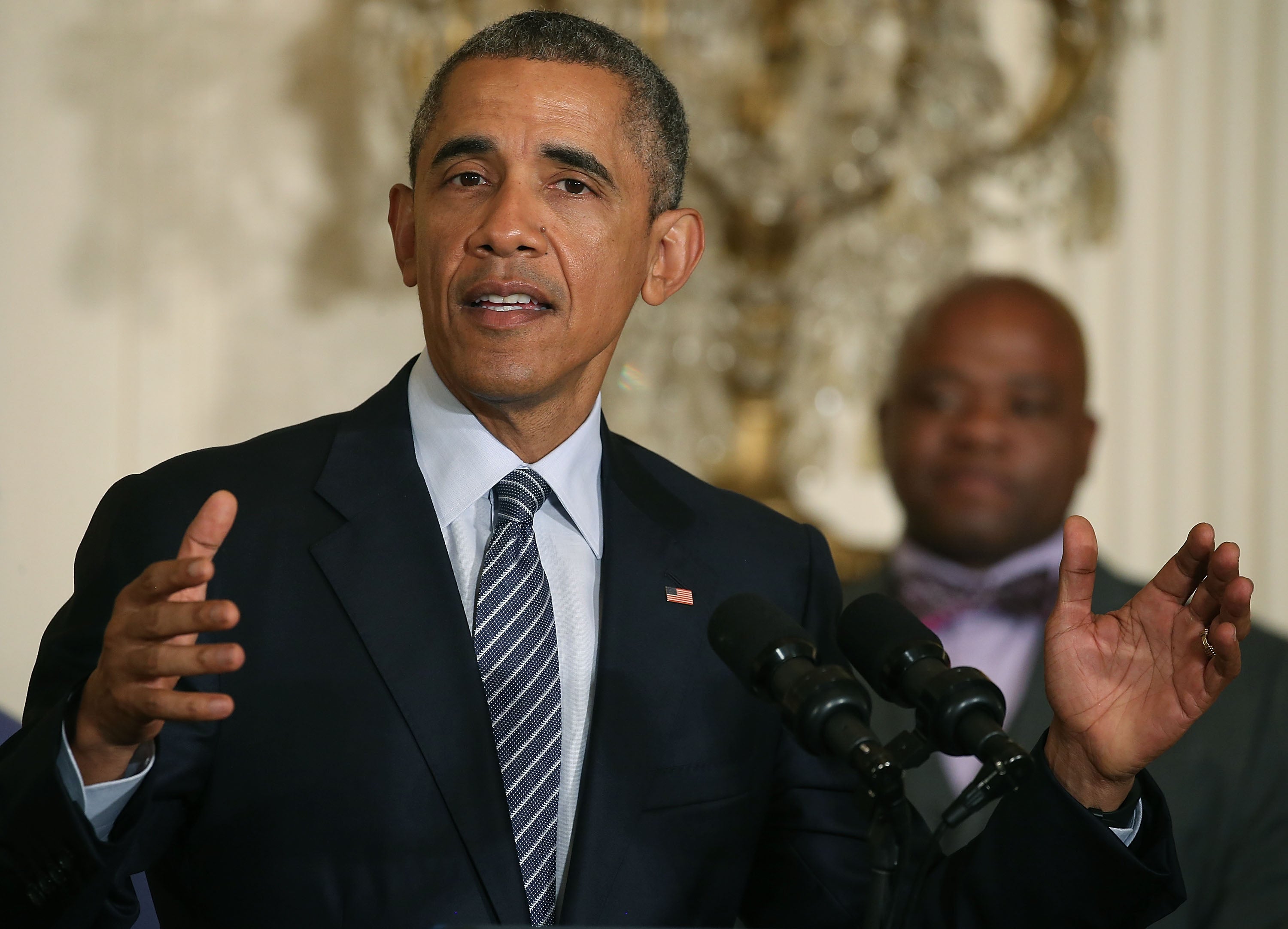 Obama unveils unprecedented climate change plan
Calling climate change "one of the key challenges of our lifetimes and of future generations," President Obama on Monday unveiled his unprecedented -- and already controversial -- plan to cut carbon dioxide emissions from existing power plants.
The Clean Power Plan is "the single most important step America has ever taken in the fight against global climate change," Mr. Obama said from the White House, noting that there have never been federal limits on the levels of carbon pollution that power plants can emit.
"For the sake of our planet that has to change," he said.
The administration has already imposed carbon limits on future power plants, but this is the first time such limits would be applied to existing power plants -- the single largest source of carbon pollution in the U.S. Specifically, the Clean Power Plan would require the existing plants to reduce emissions by 32 percent from 2005 levels by 2030 -- going even further than the administration initially proposed. The Environmental Defense Fund has also called the plan "the most significant step in U.S. history toward reducing the pollution that causes climate change."
The reduction in emissions, Mr. Obama noted, equates to taking 166 million cars off the road and will result in 90,000 fewer asthma attacks among children each year.
Adding urgency to the matter, Mr. Obama said, "There is such a thing as being too late when it comes to climate change."
When she unveiled the plan last year, EPA Administrator Gina McCarthy insisted, "We have never -- nor will we ever -- have to choose between a healthy economy and a healthy environment." Of course, there are many who argue the Clean Power Plan will hurt the economy. Opponents to the plan have already tried challenging it in court.
Mr. Obama on Monday dismissed the criticisms of the plan as cynical and short-sighted.
"We've heard these same stale arguments before," the president said, pointing to resistance to environmental reforms enacted during the Reagan and George H.W. Bush administrations. "Every time America's made progress, it's been despite these claims."
Pointing to the new fuel efficiency standards implemented in his own administration, Mr. Obama said that the auto industry is doing well while "giving consumers more choice than ever before."
"We can figure this stuff out as long as we're not lazy about it," he said, "as long as we don't take the path of least resistance."
Thanks for reading CBS NEWS.
Create your free account or log in
for more features.