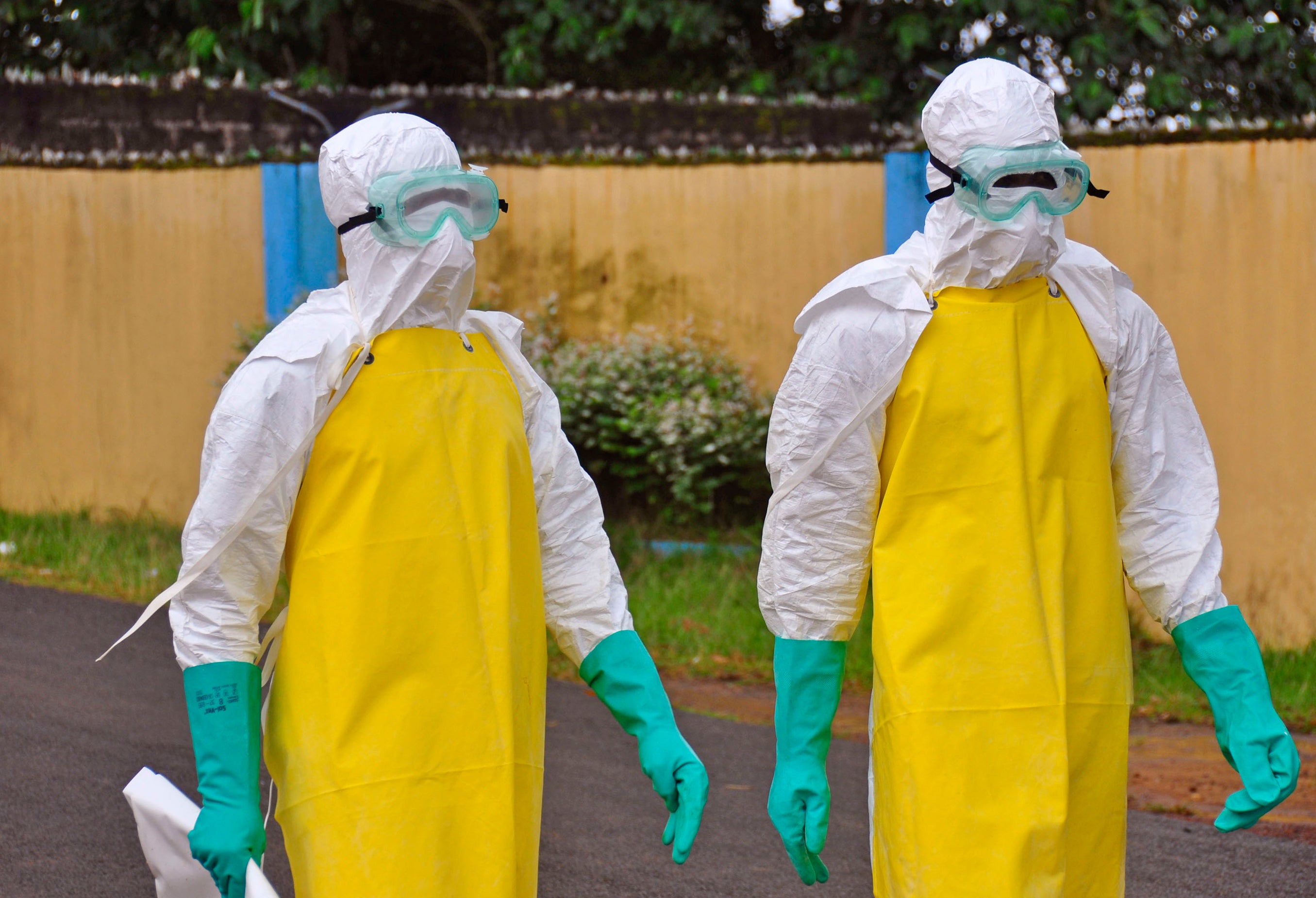 Obama to visit CDC for updates on Ebola, respiratory illness
President Obama on Tuesday is visiting the Center for Disease Control and Prevention in Atlanta, the White House announced Friday. The president will get a briefing on the Ebola outbreak in West Africa, as well as a briefing on the respiratory illness reported in several Midwest states.
Mr. Obama will discuss with CDC officials the U.S. response to the outbreak of the Ebola virus, White House spokesman Josh Earnest said. The outbreak -- the worst Ebola outbreak in history -- has spread through Sierra Leone, Guinea, Nigeria and Senegal, and has reportedly killed more than 2,200 people across West Africa.
While the virus is unlikely to make it to the United States since it is not airborne disease, Mr. Obama said on NBC's "Meet the Press" last week that it should be considered a "national security priority."
"We're going to have to get U.S. military assets just to set up, for example, isolation units and equipment there to provide security for public health workers surging from around the world," Mr. Obama said. "If we do that, then it's still going to be months before this problem is controllable in Africa. But it shouldn't reach our shores... If we don't make that effort now, and this spreads not just through Africa, but other parts of the world, there's the prospect then that the virus mutates, it becomes more easily transmittable, and then it could be a serious danger to the United States."
The CDC, the Health and Human Services Department, USAID, and the Pentagon have all contributed logical and technical support to the efforts, according to the White House.
While at the CDC on Tuesday, Mr. Obama will also get a briefing on the respiratory illness that has affected hundreds of young children across the U.S.
As the school year gets underway, a CDC official said in an interview Sunday that the large number of seriously ill patients being reported now could be "just the tip of the iceberg in terms of severe cases."
Thanks for reading CBS NEWS.
Create your free account or log in
for more features.