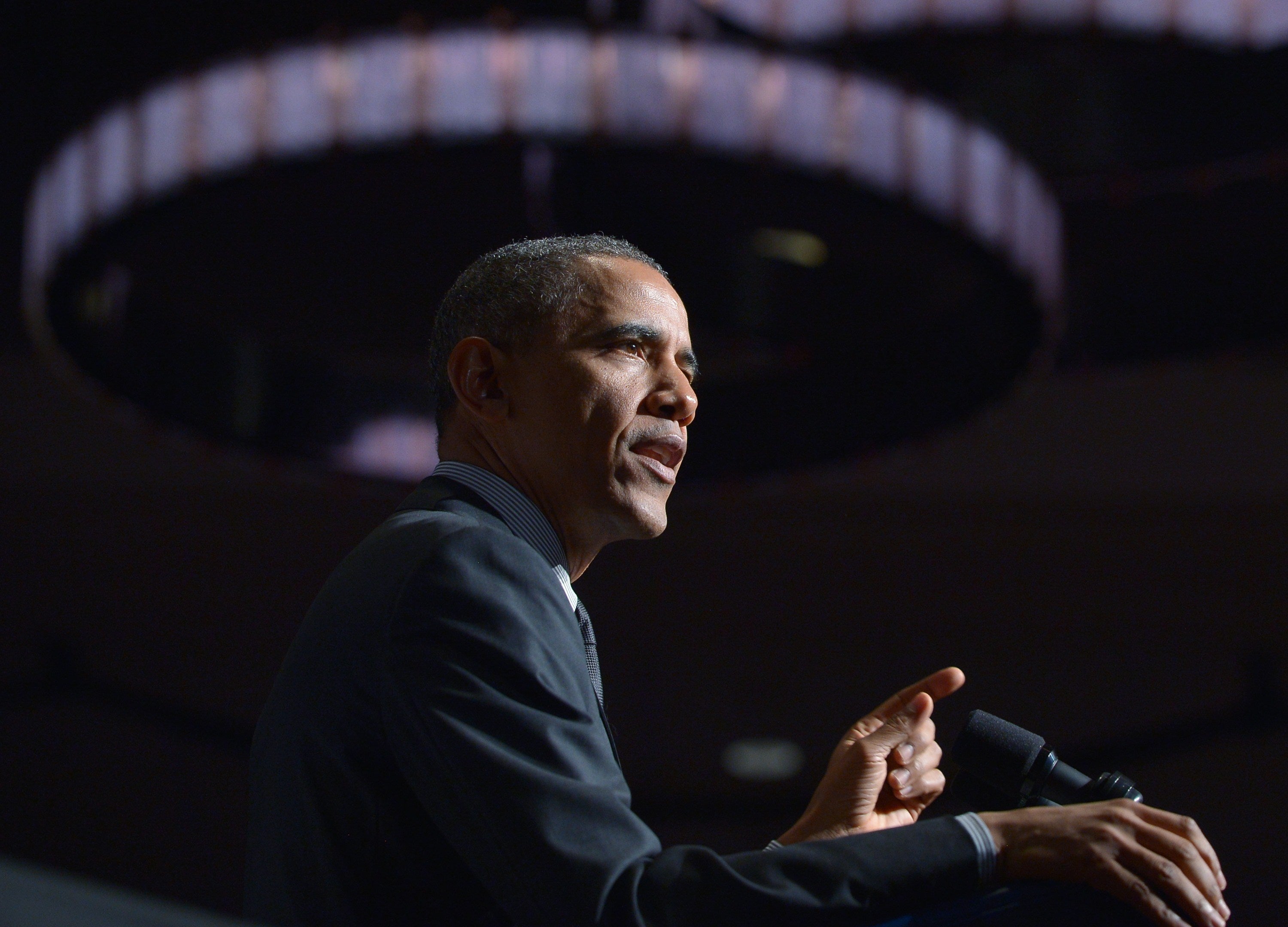 Obama: "The real voter fraud is people who try to deny our rights"
One day after he helped commemorate the 50th anniversary of the civil rights movement, President Obama on Friday slammed the Republican Party for leading nationwide efforts to enact voter ID laws and other laws making it harder to vote.
"The right to vote is a threatened today in a way that it has not been since the Voting Rights Act became law five decades ago," he said at Al Sharpton's National Action Network conference in New York City.
"Yes, we're right to be on guard against voter fraud," Mr. Obama said. "But there's a reason why those who argue harsh restrictions on voting are somehow necessary... are having hard time proving any widespread problem."
The president cited multiple studies showing scant evidence of voter fraud, including a Justice Department analysis that showed that only 40 voters out of 197 million were indicted for fraud between 2002 and 2005.
"The real voter fraud is people who try to deny our rights by making bogus arguments about voter fraud," Mr. Obama said. "Across the country Republicans have led efforts making it harder, not easier, to vote."
He railed against laws that, for instance, require forms of identification like a birth certificate to be able to vote. After the Supreme Court last year effectively gutted the Voting Rights Act of 1965, several states passed such voter ID laws.
"Just to be clear, I know where my birth certificate is, but a lot of people don't," Mr. Obama said to laughs.
"I think it's still up on a website somewhere," the president said, pausing to ruminate on the surreal "birther" movement. "You remember that? That was crazy. That was some crazy stuff. I hadn't thought about that in a while."
Noting that some officials have openly admitted that voter ID laws could help the Republican Party in elections, Mr. Obama evoked President Lyndon B. Johnson. The civil rights era president, he said, considered "deadly wrong" to deny citizens their right to vote.
"We're not going to let voter suppression go unchallenged," Mr. Obama said, noting that the Justice Department has taken on more than 100 voting rights cases since 2009. He also urged Congress to update the Voting Rights Act in response to last year's Supreme Court ruling.
Thanks for reading CBS NEWS.
Create your free account or log in
for more features.