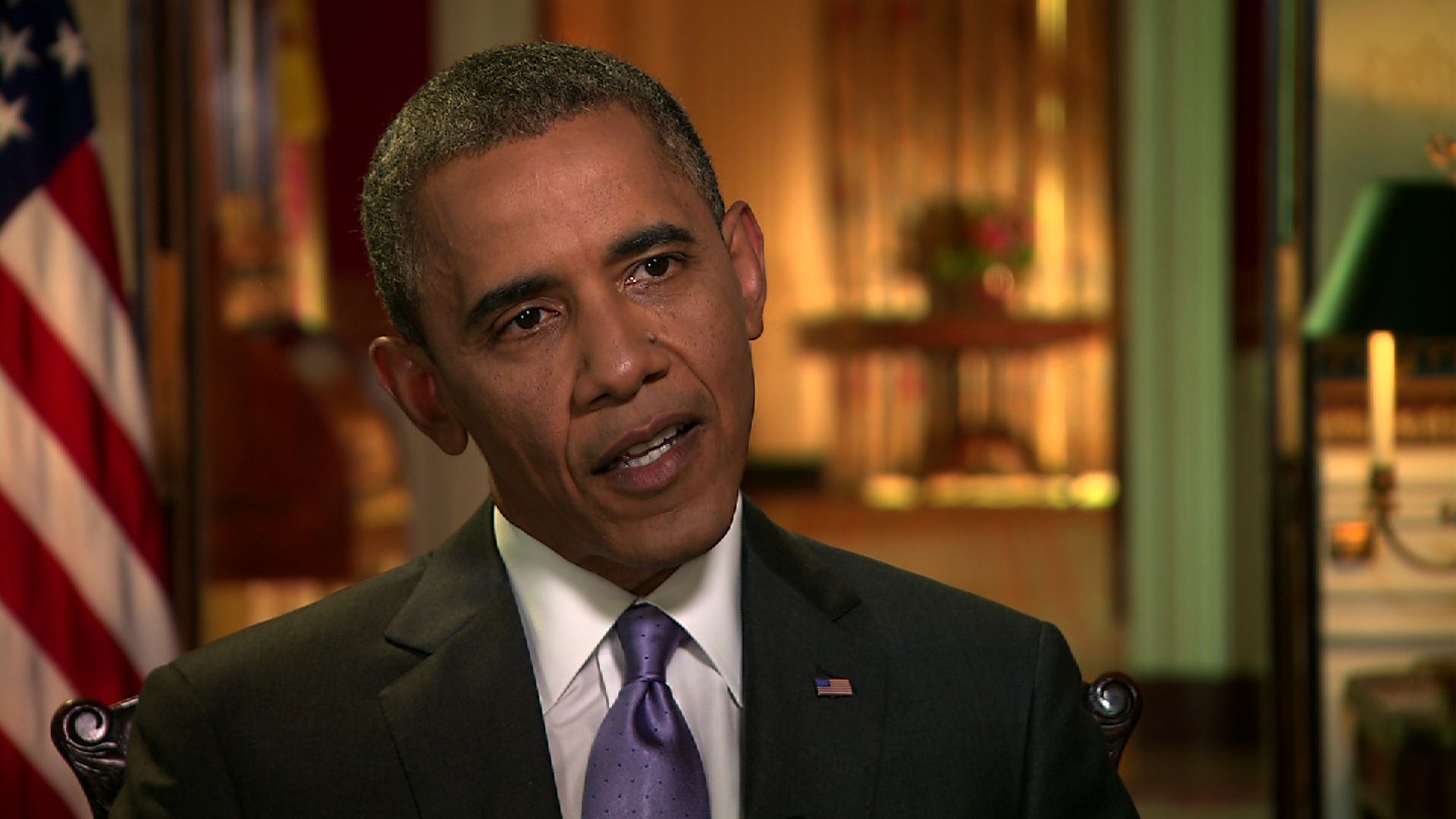 Obama: Notion that Syrian opposition could have overthrown Assad with U.S. arms a "fantasy"
The security vacuum in the Middle East that has allowed an extremist group to advance through regions of Iraq and Syria would have opened up regardless of whether the United States had decided last year to back moderate rebel forces in war-torn Syria, President Obama said during an interview with "CBS This Morning" host Norah O'Donnell.
"I think this notion that somehow there was this ready-made moderate Syrian force that was able to defeat [Syrian President Bashar] Assad is simply not true, and, you know, we have spent a lot of time trying to work with a moderate opposition in Syria," the president said in the interview taped Friday.
The Islamic State of Iraq and Syria (ISIS) has already captured the Iraq cities of Tikrit and Mosul, and is battling near the capital, Baghdad. The crisis has raised questions about U.S. reticence in Syria last year, when opposition forces - and some members of Congress - were pleading for active engagement and arms support amid mounting evidence that Assad had used chemical weapons against his own civilians.
"When you get farmers dentists and folks who have never fought before going up against a ruthless opposition in Assad," Mr. Obama continued, "the notion that they were in a position to suddenly overturn not only Assad but also ruthless, highly trained jihadists if we just sent a few arms is a fantasy. And I think it's very important for the American people - but maybe more importantly, Washington and the press corps - to understand that."
See more of the interview with the president this Sunday on "Face the Nation" and Monday on "CBS This Morning."
Thanks for reading CBS NEWS.
Create your free account or log in
for more features.