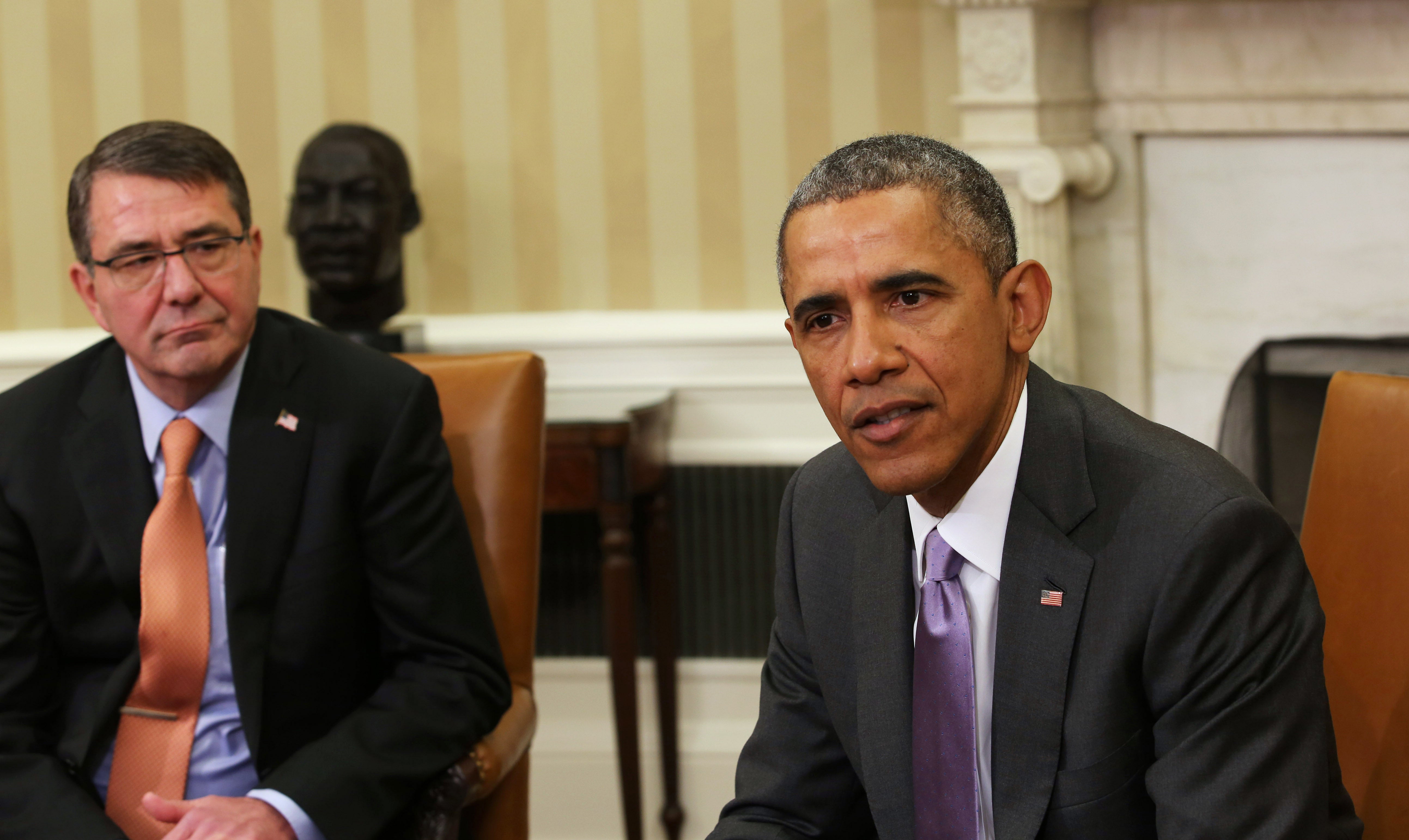 Obama: "Nothing new" in Netanyahu's speech
President Obama didn't watch Israeli Prime Minister Benjamin Netanyahu's address to the House and Senate Tuesday, but he did read the transcript and concluded "there was nothing new" he had to say.
Mr. Obama spoke to reporters Wednesday just hours after Netanyahu slammed the ongoing nuclear negotiations between six world powers, warning it would endanger Israel and the United States and lead to a nuclear arms race in the Middle East once the deal expires. The president defended his administration's approach.
"On the core issue, which is, how do we prevent Iran from obtaining a nuclear weapon, which would make it far more dangerous and would give it scope for even greater action in the region, the prime minister didn't offer any viable alternatives," the president said. "Let's be clear about what exactly the central concern should be both for the United States and for Israel. I have said since before I became president that one of my primary goals in foreign policy would be preventing Iran from getting a nuclear weapon."
His remarks came during a meeting with Defense Secretary Ashton Carter in the Oval Office.
In his speech, Netanyahu didn't completely reject a deal with Iran, but he suggested the negotiators were approaching the talks in the wrong way by moving too quickly to lift sanctions. He outlined three conditions Iran should meet in order to see economic sanctions lifted: Iran must stop aggression against its neighbors in the Middle East, cease its support of global terrorism, and end its threats to destroy Israel.
"If the world powers are not prepared to insist that Iran change its behavior before a deal is signed, at the very least they should insist that Iran change its behavior before a deal expires," Netanyahu said. "If Iran wants to be treated like a normal country, let it act like a normal country."
But Mr. Obama's take was that Netanyahu was pushing to scuttle any deal, and he argued that reaching an agreement is critical for allowing the world to impose inspections and verifications on Iran in order to have insight into what they are doing. Even if the regime cheats on the deal, the U.S. would be "far less aware of it until it is potentially too late" without access to the country.
He argued that Iran has, in fact, halted its nuclear program during the interim deal and suggested Mr. Netanyahu was merely repeating the same criticism he has offered all along without acknowledging that fact.
"It may be that Iran cannot say yes to a good deal. I have repeatedly said that I would rather have no deal than a bad deal. But if we're successful in negotiating, then in fact this will be the best deal possible to prevent Iran from obtaining a nuclear weapon. Nothing else comes close," Mr. Obama said. "Sanctions won't do it, even military action would not be as successful as the deal that we have put forward."
He urged the world to hold off on evaluating the situation until the negotiations produce a deal and promised to vigorously defend any agreement.
"If it's a deal I've signed off on, I will be able to prove that it is the best way to prevent Iran from getting a nuclear weapon and for us to pass up on that potential opportunity would be a great mistake. It's not one that I intend to make and I will take that case to every member of Congress," Mr. Obama said.
On the question of the propriety of Netanyahu's address at the invitation of Congress, not the White House, Mr. Obama said that question "should be directed to [House Speaker John Boehner."
"It is very important for us not to politicize the relationship between Israel and the United States," he said. "Its very important for all of us Americans to realize that we have a system of government in which foreign policy runs through the executive branch and the president, not through other channels, and I think it's important for us to stay focused on the problem at hand."
Thanks for reading CBS NEWS.
Create your free account or log in
for more features.