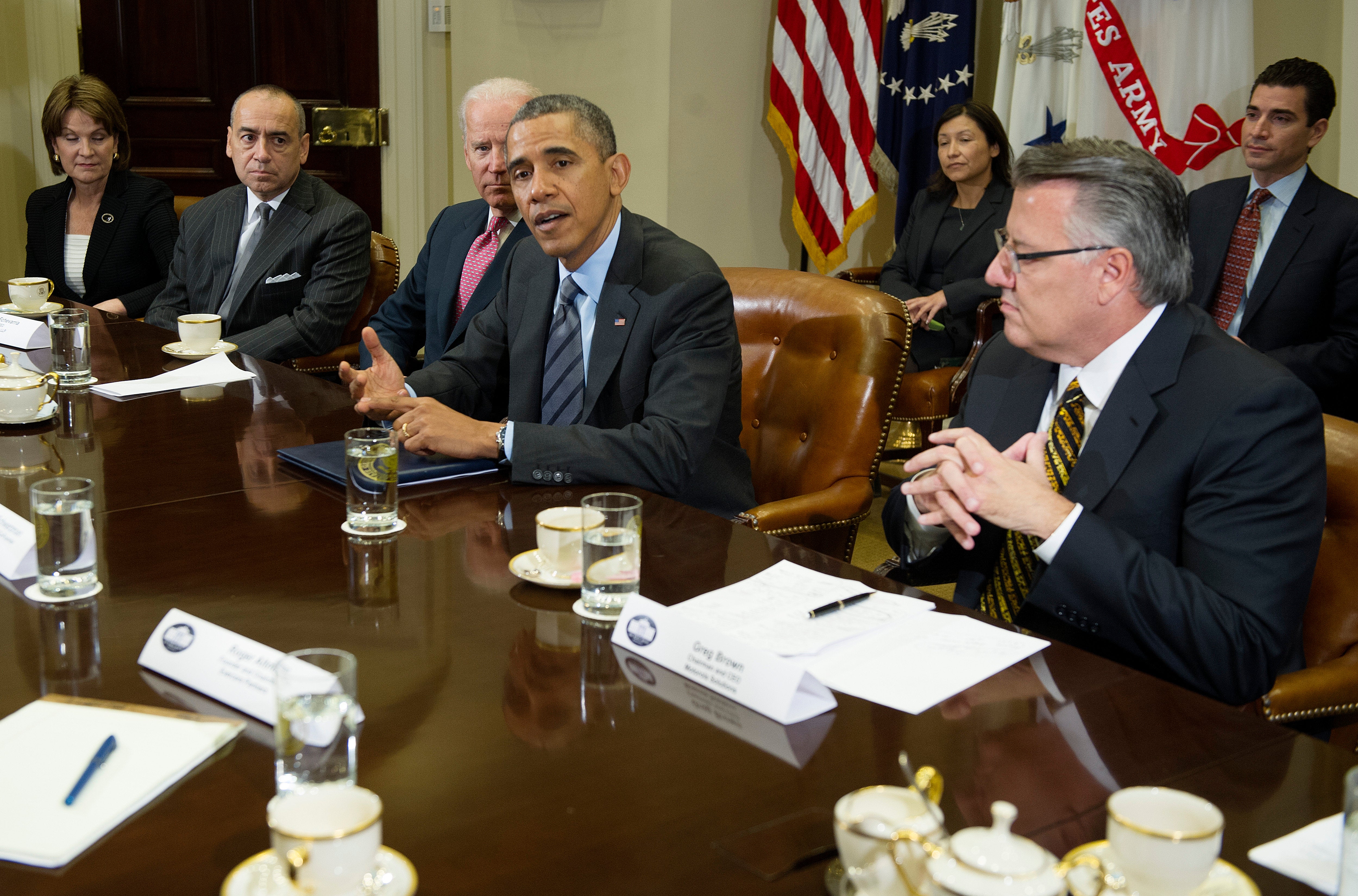 Obama: House has votes to pass immigration reform
In a meeting with business leaders to discuss immigration reform, President Obama predicted that there are enough votes in the House to pass the contentious issue.
"Although right now there's been some resistance from House Republicans, what's been encouraging is that there are a number of House Republicans who have said we think this is the right thing to do as well," Mr. Obama said Tuesday at the White House. "It's my estimation that we actually have the votes to get comprehensive immigration reform done in the House right now. The politics are challenging for [Speaker Boehner] and others, and we want to make it as easy for them as possible. This is not an issue where we're looking for a political win, this is one where we're looking for a substantive win for the U.S. economy and the American people and the businesses that are represented here."
Mr. Obama met with CEOs from Evercore Partners, Motorola Solutions, Deloitte, Lockheed Martin, State Farm, Marriott, Blackstone and McDonalds to discuss ways to move forward on immigration reform. Business leaders have been part of a coalition that includes labor, faith, high-tech and agriculture leaders to push for legislation.
Efforts have largely been stalled since June when the Senate passed a comprehensive immigration bill. The House is unwilling to take up the Senate bill, and although several other measures have been introduced, none are scheduled for votes before the full body.
House Speaker John Boehner has rejected the Senate bill because of its size and complexity. When Mr. Obama renewed his push for immigration reform last month, Boehner spokesman Brendan Buck said, "The House is committed to a common sense, step-by-step approach that gives Americans confidence that reform is done the right way. We hope that the president will work with us - not against us - as we pursue this deliberate approach."
House Democrats have introduced a version of the Senate bill that has attracted three Republican co-sponsors, including Reps. David Valadao, R-Calif., Jeff Denham, R-Calif., and Ileana Ros-Lehtinen, R-Fla.
The president has singled out immigration reform as a top priority for the rest of the year, and he said again Tuesday that "there's no reason why we can't get this one" in that time frame. Speaking to the press about the meeting, he detailed outside analysis of the economic benefits of immigration reform such as billions of dollars in deficit reduction and growth for the economy.
Thanks for reading CBS NEWS.
Create your free account or log in
for more features.