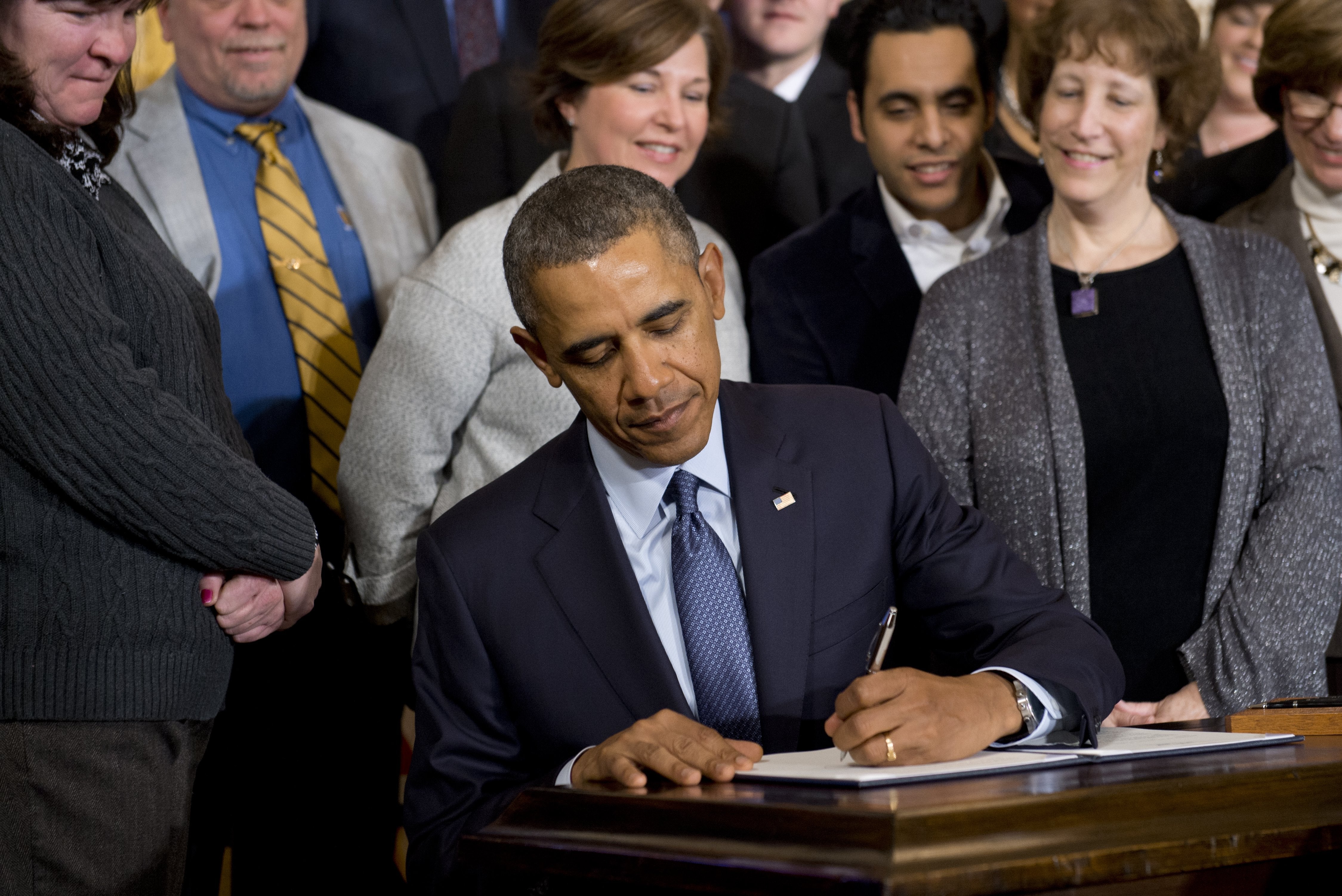 Obama changes federal overtime rules for low-wage workers
In his latest effort to take on income inequality, President Obama on Thursday used his executive authority to ensure more workers get paid for overtime.
"Overtime's a pretty simple idea -- if you have to work more you should get paid more," Mr. Obama said from the East Room of the White House, standing next to workers who stand to benefit from the changed rules.
The president said he is aiming to "restore the commonsense principle" that "if you go above and beyond to help your employer and help the economy succeed, then you should share in your success."
Federal labor rules currently let businesses avoid paying overtime to certain employees, deemed managers or professionals, who make more than $455 a week -- a threshold last updated in 2004. The presidential memorandum that Mr. Obama signed Thursday directs the secretary of labor to raise that threshold.
The rule, first established in 1975, was originally meant to exempt high-paid white collar employees from getting overtime pay. Now, however, only 12 percent of salaried workers are guaranteed overtime, according to the White House. Under the current rules, Mr. Obama noted, an employee could be making just over $23,000 a year and still be above the threshold.
"If you're making $23,000, typically you're not high-end management," he said. "It actually makes it possible for salaried workers to be paid less than the minimum wage."
The White House will raise the threshold to somewhere between $550 and $970 a week, CBS News chief White House correspondent Major Garrett reports. An estimated 10 million workers stand to benefit from adjustment, such as fast food managers, department store managers and computer technicians.
Thanks for reading CBS NEWS.
Create your free account or log in
for more features.