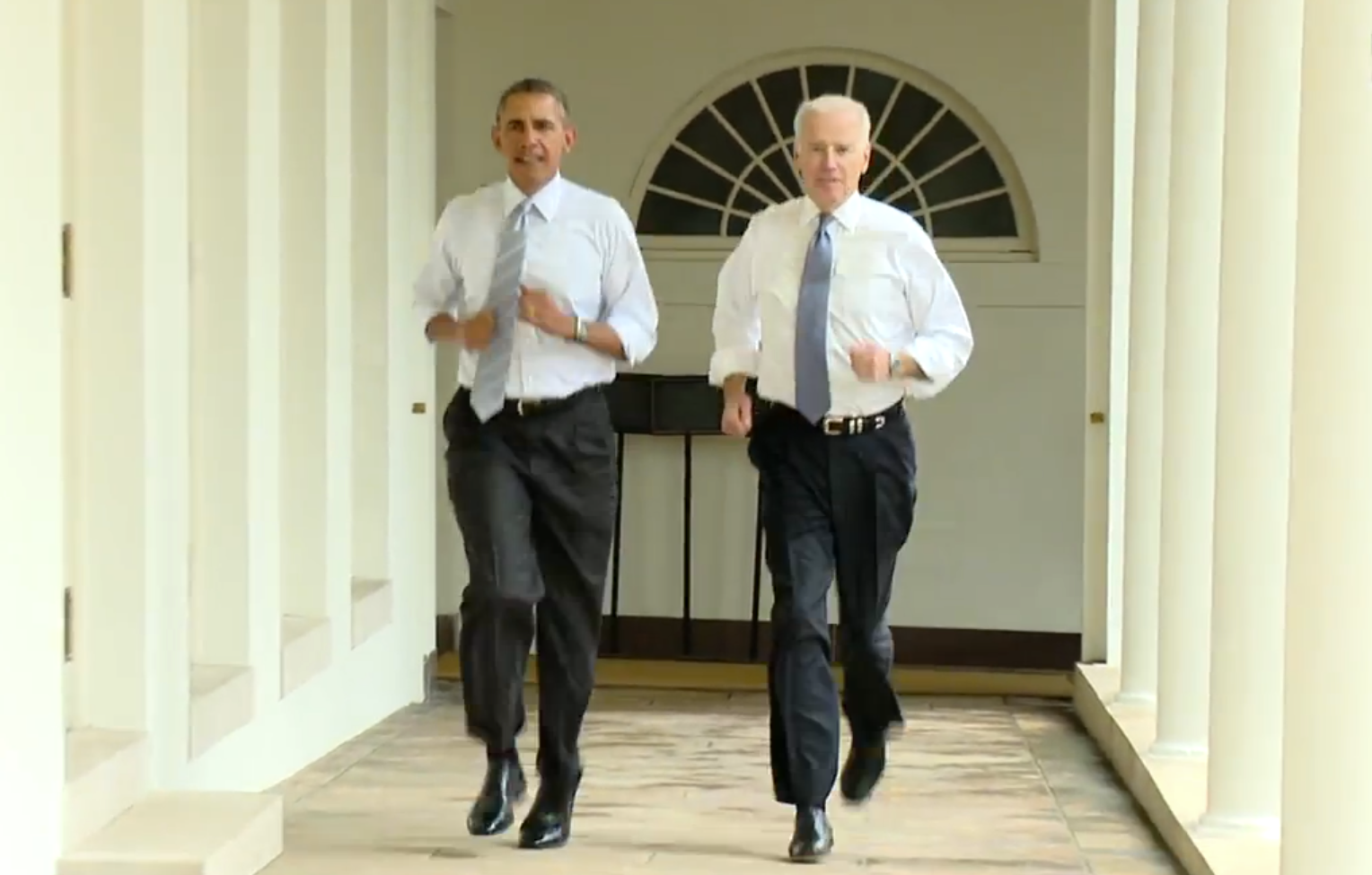 Obama, Biden take a quick jog through the White House
President Obama and Vice President Biden took a quick jog through the White House in a video released Friday to help promote first lady Michelle Obama's "Let's Move" initiative.
The video, which was first previewed Thursday night on "The Tonight Show Starring Jimmy Fallon," made good on a promise from the first lady, who teased a "little surprise" if enough people described their own fitness routines on social media using the hashtag "#letsmove."
"The president, and maybe the vice president, will show us how they move," she said in her own appearance on "The Tonight Show" last Wednesday.
After a flood of participants described their exercise programs, Mrs. Obama fulfilled her end of the bargain, tweeting, "Thanks to so many of you for sharing how YOU move! Now it's the President and @VP's turn."

In the attached video, Biden steps into the oval office and asks, "Mr. President, are you ready to move?"
"Absolutely. Lets do this thing," the president replies.
The two take off at a brisk pace, and when their run ends, they stretch their legs and step back into the president's office.
"Man, you're hard to keep up with," Biden remarks.
"You did good out there, but after a good workout, you gotta drink up," the president replied, promoting another of the first lady's healthy living tips. "Otherwise we're gonna be in trouble with Jill [Biden] and Michelle."
"Just let Michelle know I did drink this, alright?" Biden asks.
"Same time next week?" Mr. Obama asks.
"Same time next week." Biden agrees.
Thanks for reading CBS NEWS.
Create your free account or log in
for more features.