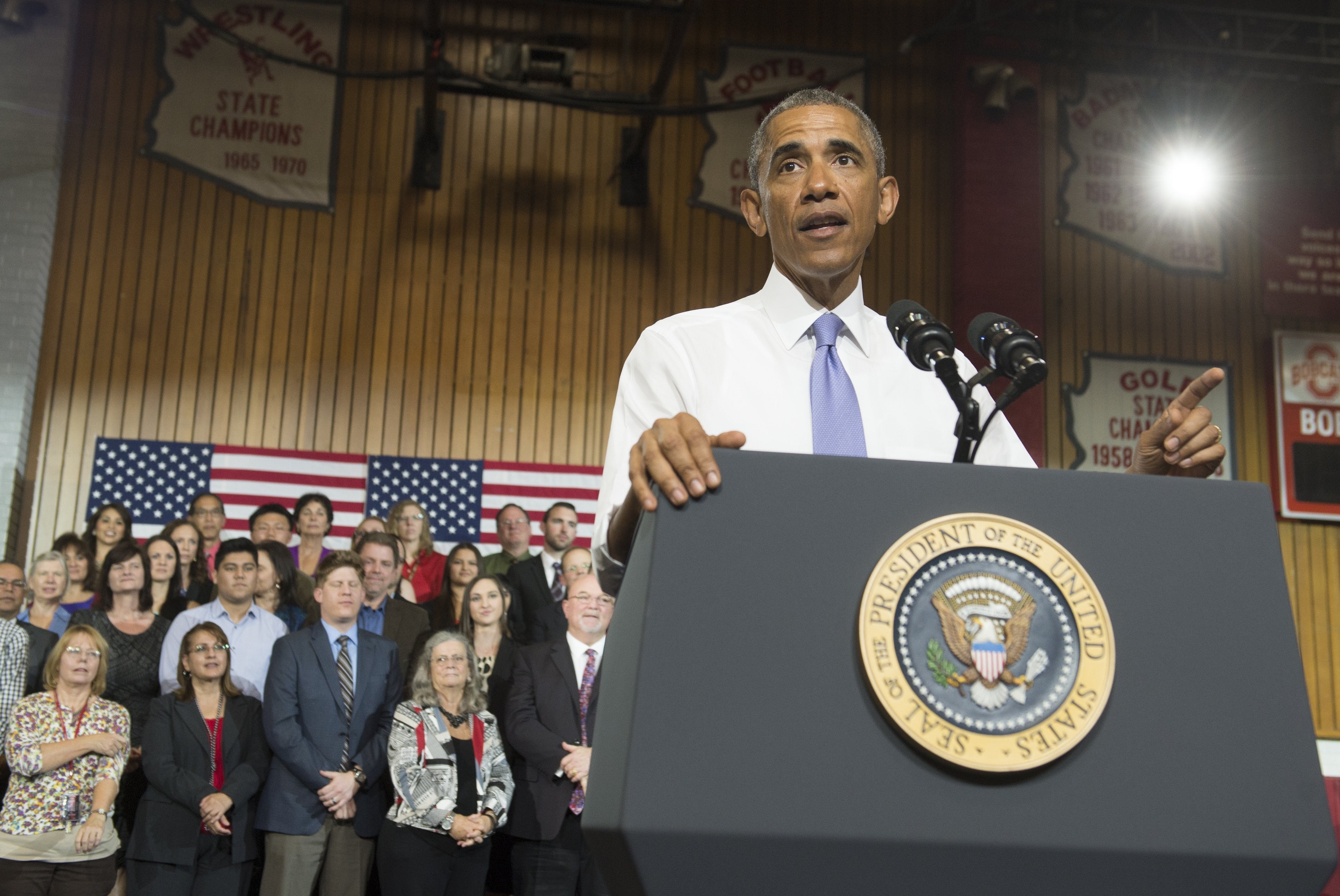 Obama: "America's resurgence is real"
"America's resurgence is real," President Obama insisted in Phoenix, Arizona on Thursday, where he touted the nation's economic resurgence under his watch and announced a new policy designed to encourage more home ownership.
"Now that we've got some calmer waters out there... we can make sure that the tide starts lifting all boats again," Mr. Obama said to a crowd at Central High School, previewing the economic theme he plans to stress in his Jan. 18 State of the Union address.
To stimulate the housing market, Mr. Obama announced that starting this month the Federal Housing Administration (FHA) will reduce mortgage insurance premiums by half a percentage point from 1.35 percent to 0.85 percent -- enough to save the average borrower $900 a year. The adjustment should help save billions for American families in the coming years.
"That's $900 that can go towards paying for groceries or gas," Mr. Obama said. "Keep in mind, hundreds of thousands of new buyers is going to mean a healthier housing market for everybody."
The president reminisced about the first home that he and First Lady Michelle Obama purchased. He recalled the positive feeling of purchasing the Chicago condo and of "all the work we had to do to save to get in there... that sense of accomplishment that you were building something, for your family and your future."
Before arriving at Central High School, Mr. Obama toured a model home at the Nueva Villas at Beverly single family housing development, which is owned by the local nonprofit organization Chicanos Por La Causa Inc. Nueva Villas was still under development when the 2008 financial crisis hit, leaving several homes unfinished or unsold. The nonprofit, with the help of the Housing and Urban Development Department (HUD), purchased the development and hired local residents to refurbish it.
While at Nueva Villas, Mr. Obama noted that the homes in the development are now accessible to families making $40,000 or $60,000 a year. He also spoke to a few neighbors in the area.
While in Arizona, Mr. Obama also visited with former Rep. Gabby Giffords, D-Arizona, and her husband Mark Kelly. The president noted Thursday that exactly four years ago, Giffords and several other Arizonans were shot by a gunman in a supermarket parking lot. She has since become an advocate for reducing gun violence.
"Gabby is doing great, she looks wonderful, and she's got the same energy and passion," Mr. Obama told the crowd at Central High School. "She's fought to prevent the next tragedies from happening to others. She is a hero and a great Arizonan."
Mr. Obama's stop in Arizona marked the second day of his three-day tour across the country to preview the economic themes he'll address in his State of the Union address. A day earlier he was in Detroit to talk about the auto industry, while on Friday he'll be in Knoxville, Tennessee to talk about helping more Americans get a college education.
Thanks for reading CBS NEWS.
Create your free account or log in
for more features.