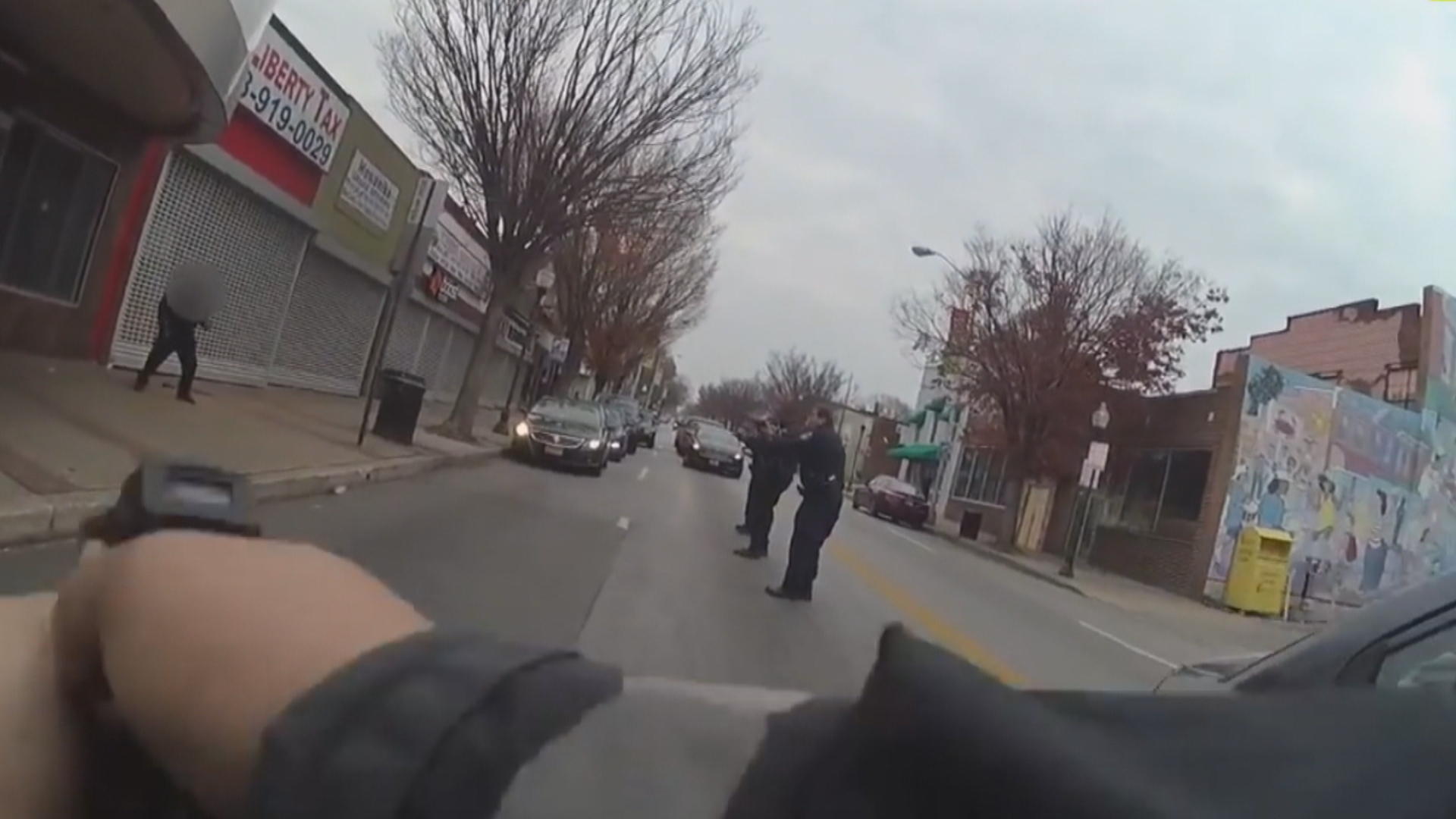 Police body cameras on the rise, but how effective are they?
The New York Police Department is implementing the country's largest body camera program. More than 20,000 officers will wear the cameras once the rollout is complete by 2019, reports CBS News correspondent Jeff Pegues.
Body camera recordings can be seen in up to half of the country's roughly 18,000 law enforcement agencies. Washington Metro finished their body camera rollout in mid-December. Our CBS News team spent one afternoon with the department who says the cameras are a great tool. But others say the technology isn't a cure-all when it comes to improving relationships between the police and the community.
Body-worn cameras offer an unfiltered look at interactions between police and the community. On Tuesday, the largest police department in the country joined thousands of others whose cameras are already rolling.
"All NYPD on patrol will be wearing body-worn cameras," said New York City Mayor Bill de Blasio. "Five thousand will be deployed by July 2018."
"You have people out there in our community that are asking for transparency," said Peter Newsham, the interim police chief of Washington's Metropolitan Police Department.
"How much of a role do these cameras play in that transparency?" Pegues asked.
"It's a huge role," Newsham said. "And that's the thing I think folks have to keep in mind, is that the community really wants this."
Nearly 3,000 of Newsham's officers are outfitted with body cameras. Recently, Commander Ralph Ennis showed us how they work.
"From the time I hit the button, it's recording video and audio," Newsham explained.
Lindsay Miller Goodison is the deputy director of the Center for Applied Research and Management, a policing think tank. Goodison said the devices are only useful if officers are trained properly.
"It undermines the purpose of having the camera system if officers aren't turning them on," Goodison said.
The Metropolitan Police adjusted the department's policy after an officer failed to turn on his body camera before the fatal police shooting of Terrence Sterling last year.
"So what is the protocol?" Pegues asked.
"Almost every time that one of our officers has an interaction with somebody in the public, they're required to turn it on," Newsham said. "When our officers get a call for service, the dispatch will actually ask them if they have turned their camera on and then the officer has to respond that they have."
In the Metro Police Department's first full month of deployment, they recorded 140,000 videos or 34,000 hours of footage -- that includes a spike for the presidential inauguration.
Body cameras are now an industry. Vendors like Taser International, the manufacturer working with Metro PD, not only sell the pricey cameras, but video storage space along with it. The company booked $180 million of business in the first three quarters of 2016 alone.
"Data storage is one of those logistical things that has become a huge policy issue because it does cost a lot," Goodison said. "There's questions about, how do you make sure that it's not being altered? How do you make sure that the proper people are accessing it?"
Police chiefs will tell you that implementing the cameras remains a work in progress.
"Law enforcement is trying to do the right thing. For our department in particular, for them to embrace this body-worn camera program that we have says to me that my folks feel like they're doing the right thing almost all the time and they want everybody to see it," Newsham said.
Washington Metro sometimes uploads body-cam footage to a YouTube channel. The footage can be stored for at least 90 days, or longer, if an officer is involved in a potentially criminal encounter.
Thanks for reading CBS NEWS.
Create your free account or log in
for more features.