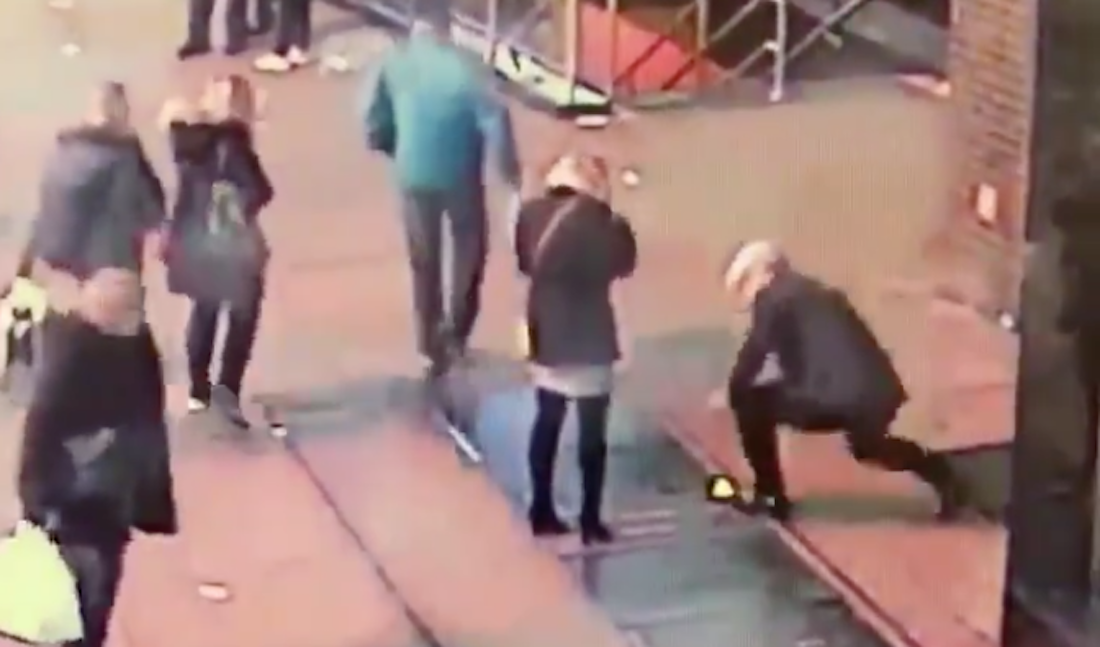 NYPD finds couple who dropped engagement ring down street grate
NEW YORK — A couple whose wedding proposal went horribly wrong will get their happy ending after all, CBS New York reports. The New York Police Department said police have found the happy couple and are working to return the engagement ring after it fell down a utility grate.
The NYPD said Saturday the couple asked police for help at 11:55 p.m. after the ring fell approximately 8 feet down a utility grate. The NYPD Emergency Services could not immediately recover the ring and the couple left.
The bride-to-be, Daniella, tweeted Sunday that her fiancé John proposed in Central Park, but the ring was too big and fell off while they were walking in Times Square on Friday.
After recovering the ring Saturday, police kicked off a manhunt on social media, tweeting several photos of the ring, which they cleaned for the couple, along with security footage of their reaction to its fall.
Police eventually identified the couple, who had already returned to the U.K. The NYPD said it is working on getting it back to the couple and thanked Twitter users for helping to identify them.
Thanks for reading CBS NEWS.
Create your free account or log in
for more features.