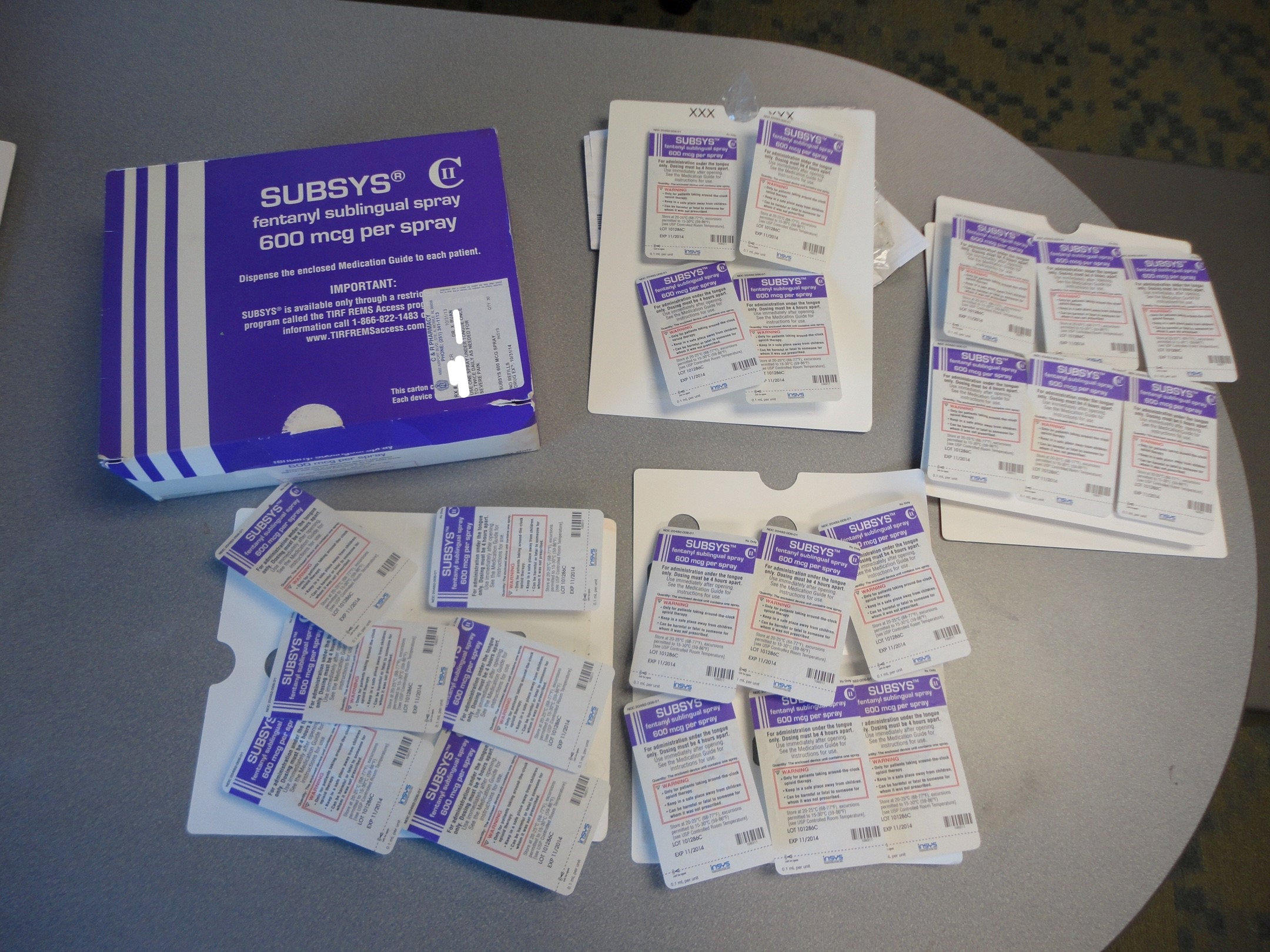 5 NYC doctors charged with taking kickbacks for fentanyl prescriptions
NEW YORK -- Five New York City doctors were arrested Friday on charges that they accepted bribes and kickbacks from an Arizona-based pharmaceutical company to prescribe large volumes of a highly addictive painkiller. Prosecutors say the doctors, four men and a woman, collected tens of thousands of dollars working for the company's "Speakers Bureau" over a four-year stretch beginning in August 2012. The company, Insys Therapeutics Inc., hasn't commented.
They pleaded not guilty in Manhattan federal court to an unsealed indictment charging them with conspiracy, among other charges.
Manhattan U.S. Attorney Geoffrey S. Berman said the doctors reneged on their oath as doctors to put the care of their patients above all else. He said they accepted bribes in the form of speaking fees in exchange for prescribing millions of dollars' worth of a potent fentanyl-based spray that is 50 to 100 times more potent than morphine and used their patients as an "instrument for profit."
William F. Sweeney Jr., head of New York's FBI office, said the doctors "were convinced to push aside their ethical obligations and prescribe a drug for profit to patients who turned to them for help."
He said doctors and medical professionals everywhere should be reminded "that the health and safety of their patients is not for sale."
The doctors were identified as Gordon Freedman, 57, of Mount Kisco, Jeffrey Goldstein, 48, of New Rochelle, Todd Schlifstein, 49, of Manhattan, Dialecti Voudouris, 47, of Long Island City and Alexandru Burducea, 41, of Little Neck. All practiced in Manhattan, prosecutors said.
Nicholas Kaizer, a lawyer for Burducea, said he looks "forward to the resolution of the charges in his favor."
Other defense lawyers declined comment after the arraignment.
Prosecutors said the "Speakers Bureau" was created with the purported intent to educate other practitioners about the fentanyl spray, but it was used instead to induce doctors to prescribe large volumes of the spray by paying them speaker program fees.
They said that although speakers were supposed to conduct slide presentations, the events often became mostly social affairs with no educational presentation about the spray.
The government said attendance sign-in sheets at the programs were frequently forged by the addition of names of health care practitioners who had not actually been present.
In 2016, six Insys executives were indicted on federal charges in Boston in connection with the alleged scheme to bribe doctors to unnecessarily prescribe the painkilling drug. Insys' founder, John Kapoor, was charged last year with racketeering, conspiracy, bribery and fraud.
Thanks for reading CBS NEWS.
Create your free account or log in
for more features.