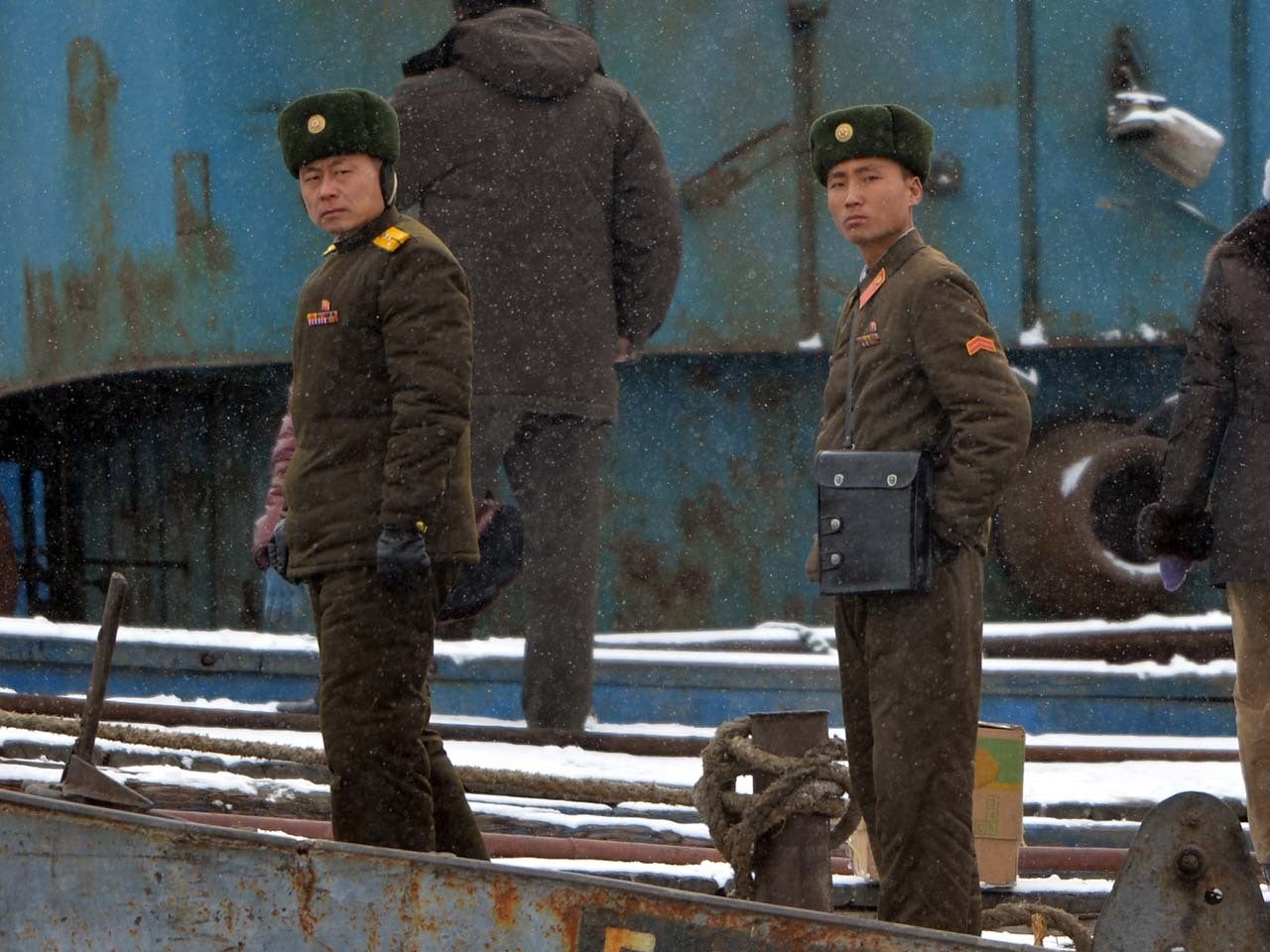 North Korea conducts third nuclear test
Updated 5:00 a.m. EST
Pyongyang, North Korea North Korea successfully detonated a miniaturized nuclear device at a northeastern test site Tuesday, state media said, defying U.N. Security Council orders to shut down atomic activity or face more sanctions and international isolation.
South Korea confirmed that the North had indeed carried out the test, and condemned it.
The underground explosion could take North Korea a big step closer to its goal of building a nuclear warhead small enough to be mounted on a long-range missile that could threaten the United States.
The White House is calling North Korea's latest nuclear test a "highly provocative act" that threatens U.S. security and international peace.
In a statement issued early Tuesday, President Obama promises to "continue to take steps necessary to defend ourselves and our allies." He also urges "swift and credible action by the international community."
Mr. Obama says such efforts "do not make North Korea more secure." Instead, he says, Pyongyang Korea has "increasingly isolated and impoverished its people through its ill-advised pursuit of weapons of mass destruction."
Official North Korean state media said the test was conducted in a safe manner and is aimed at coping with "outrageous" U.S. hostility that "violently" undermines the North's peaceful, sovereign rights to launch satellites. North Korea faced sanctions after a December launch of a rocket the U.N. and Washington called a cover for a banned missile test.
The United Nations Security Council called an emergency meeting for Tuesday morning to take up the test.
U.N. Secretary-General Ban Ki-moon condemned the test, saying it was "deplorable" that Pyongyang had defied international appeals to avoid such provocative acts, the Reuters news agency reports.
NATO's governing body is harshly criticizing North Korea's recent nuclear test, calling it "irresponsible'' and a flagrant violation of U.N. Security council actions.
Russia "decisively condemned" the test, via its Interfax-AVN military news agency, Reuters says.
Russia put the size of the blast the blast at more than 7 kilotons, according to Interfax-AVN, cited by Reuters.
South Korea said earlier Tuesday that the size of the seismic activity indicated a nuclear explosion a bit bigger larger than Pyongyang's two previous tests, of 6-7 kilotons, Reuters notes. The bomb dropped by the U.S. on Hiroshima bomb was around 20 kilotons.
The North said it used a "lighter, miniaturized atomic bomb" that still has more explosive force than devices tested previously.
China expressed its "firm opposition'' to erstwhile ally North Korea's latest nuclear test Tuesday and called for new de-nuclearization talks. The statement from the Foreign Ministry reflects Beijing's growing frustration with its communist neighbor's provocative behavior, as well as its reluctance to impose more severe measures that could destabilize the North's hardline regime.
Demonstrators took to the streets of the South Korean capital, Seoul, to protest the North's move.
CBS Radio News correspondent Lucy Craft reports that Japan bolstered its radiation monitoring in the wake of North Korea's test, keen to detect any traces of radiation that might drift the approximate 600 miles over the Japan sea.
Prime Minister Shinzo Abe, who took office just a few months ago, said all measures would be taken to ensure the safety of the Japanese public. He said Tokyo was already considering levying further unilateral sanctions against Pyongyang, ahead of the U.N. Security Council's Tuesday emergency meeting.
Craft says Japan has already been bolstering its military defenses in response to repeated provocations from North Korea, and amid a territorial dispute with China over a tiny string of Islands in the East China Sea.
The United States Geological Survey said earlier Tuesday that it had detected a 4.9 magnitude earthquake in North Korea.
The nuclear test is North Korea's first since leader Kim Jong Un took power in December 2011 following the death of his father, Kim Jong Il, and marks a bold statement for the young leader as he unveils his domestic and foreign policy for a country long estranged from the West.
Experts say regular tests are needed to perfect North Korea's goal of building nuclear warheads small enough to be placed on long-range missiles. This atomic test -- North Korea's third since 2006 -- is expected to take Pyongyang closer to possessing nuclear-tipped missiles designed to strike the United States.
Thanks for reading CBS NEWS.
Create your free account or log in
for more features.