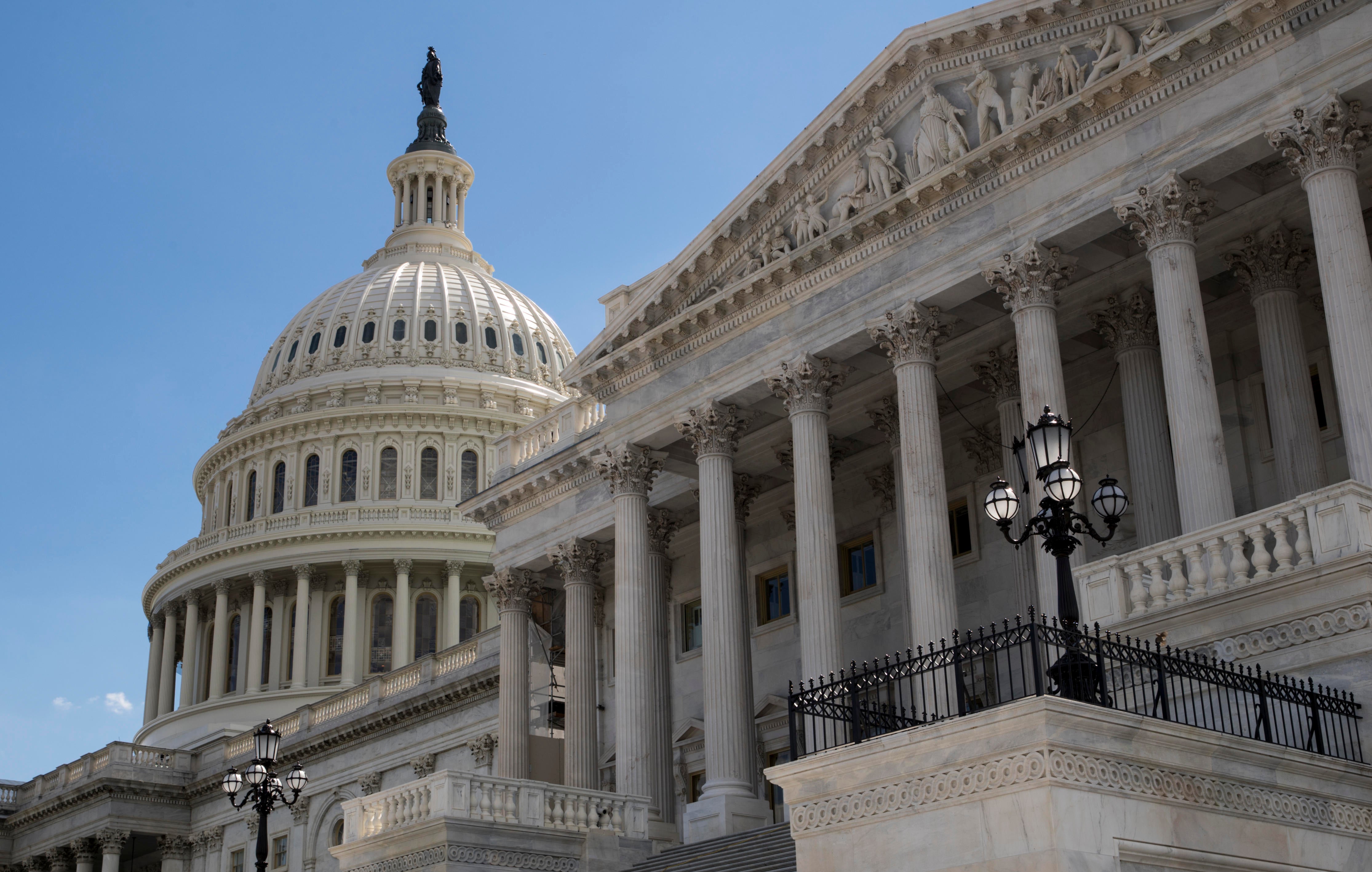 No new CBO score Monday as Senate delays health care vote
The Congressional Budget Office (CBO) will not be releasing its updated score for the Senate health care plan Monday as originally planned, according to a Republican aide on the Senate Budget Committee.
The shift follows Senate Majority Leader Mitch McConnell's announcement Saturday night that a vote on the bill will be delayed due to Arizona Republican John McCain's absence from the health care debate. McCain is away from Washington, D.C., while he recuperates from surgery for a blood clot above his left eye.
The CBO will now take more time on its analysis of Senator Ted Cruz's amendment before releasing its overall report, CBS News' Nancy Cordes reports.
Axios first reported that Republicans had asked the CBO to analyze Cruz's plan. The Republicans called for one estimate of the bill that includes the Texas senator's changes and another estimate that doesn't, so that they might get a better sense of the impact of his proposal, according to a GOP aide, who is familiar with discussions.
The original CBO report for the Senate's Better Care Reconciliation Act (BCRA) estimated that 22 million more Americans would be uninsured in 2026 under the plan, while the deficit would be reduced by $321 billion over the next decade. CBO also found the BCRA would lower average premiums by 20 percent in 2026 compared to current law. But in 2018, premiums would go up by 20 percent, and in 2019, they would rise by 10 percent compared to current law, according to the CBO estimate.
Cordes reports that Republicans were pushing the CBO to release its analysis without a score on the Cruz amendment -- for timing reasons and because of Republicans leaders' concerns about how the CBO might score the Cruz amendment.
Under Cruz's and Utah Senator Mike Lee's Consumer Freedom Option, insurance companies would be allowed to sell any health coverage plan they wish, as long as they also provide one plan that satisfies the mandates of the Affordable Care Act.
The Cruz amendment enabled GOP leaders to secure Cruz's support, and made the Senate bill more attractive to House conservatives. But the amendment received a rash of backlash from Blue Cross Blue Shield, as well as the nation's biggest organization representing health care insurers, America's Health Insurance Plans (AHIP). They released a letter slamming the proposal as "simply unworkable."
Thanks for reading CBS NEWS.
Create your free account or log in
for more features.