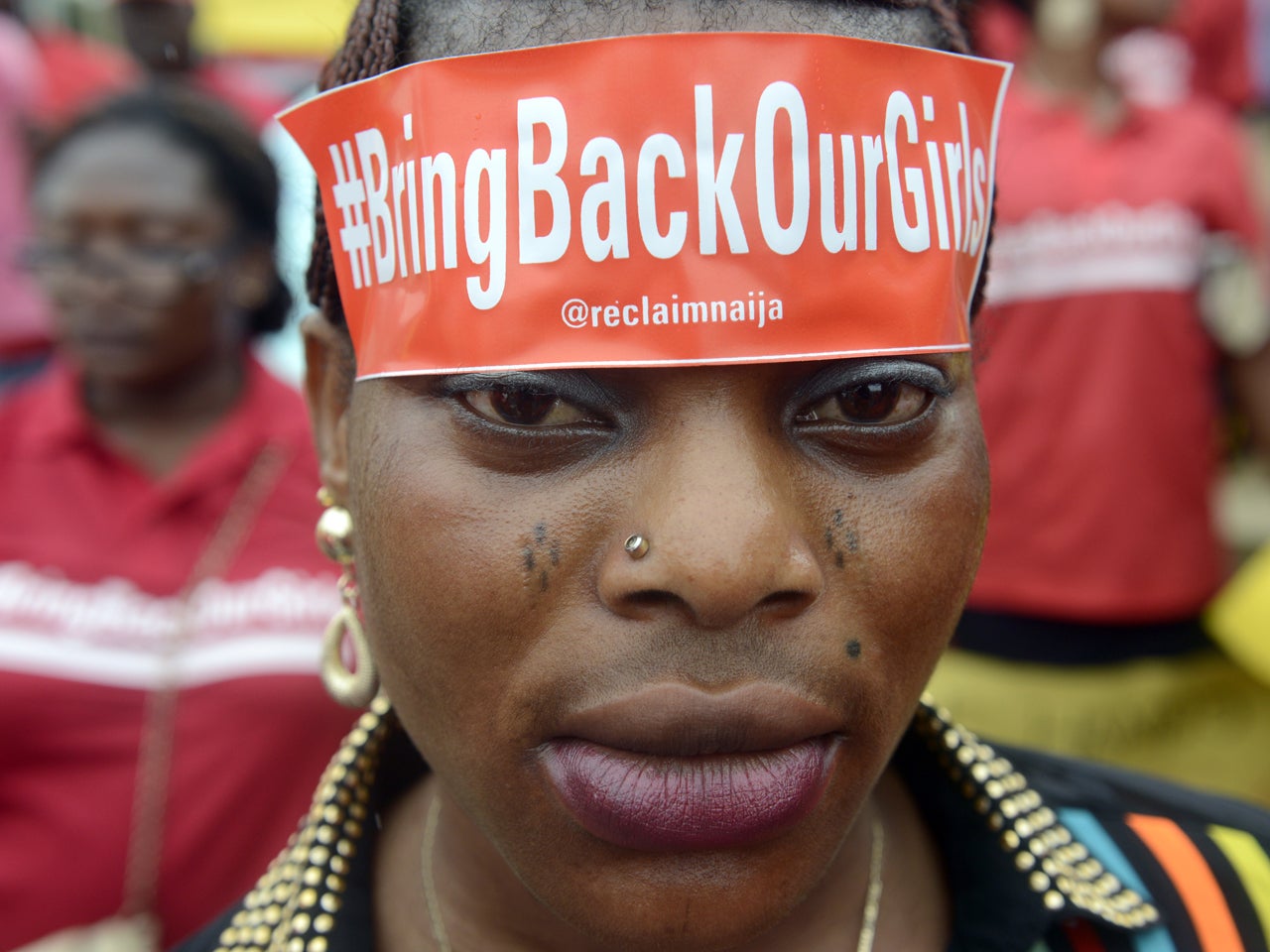 1 year on, Nigeria admits kidnapped girls may be lost
LAGOS, Nigeria -- Nigerian President-elect Muhammadu Buhari said in a statement Tuesday that he can't promise to find the 219 Chibok schoolgirls abducted by Islamic extremists one year ago.
He said their whereabouts remained unknown and "we do not know if the Chibok girls can be rescued."
Buhari vowed, nevertheless, that his "government will do everything in its power to bring them home."
Activists were marking the anniversary of the mass abduction from a school in Chibok, a town in northeast Nigeria, with a change in their slogan from "Bring Back Our Girls - Now and Alive" to "Never to be Forgotten."
Boko Haram, the Islamic extremist group which has plagued northern Nigeria for years and pledged allegiance to Islamic State of Iraq and Syria (ISIS) leader Abu Bakr al-Baghdadi only months ago, has continued to kidnap hundreds more young women since the Chibok mass-abduction.
According to a report released Tuesday by the New York-based human rights group Amnesty International, Boko Haram has kidnapped more than 2,000 women and girls since the beginning of 2014.
The Amnesty report catalogues the accounts of dozens of women who managed to escape the group, and calls on Nigeria to investigate Boko Haram's abduction, rape and murder of female captives.
Women who spoke to Amnesty said they were sometimes forced to fight alongside the militants after being kidnapped, and those who refused to fight or to convert to Islam were often killed and dumped in mass graves.
Thanks for reading CBS NEWS.
Create your free account or log in
for more features.