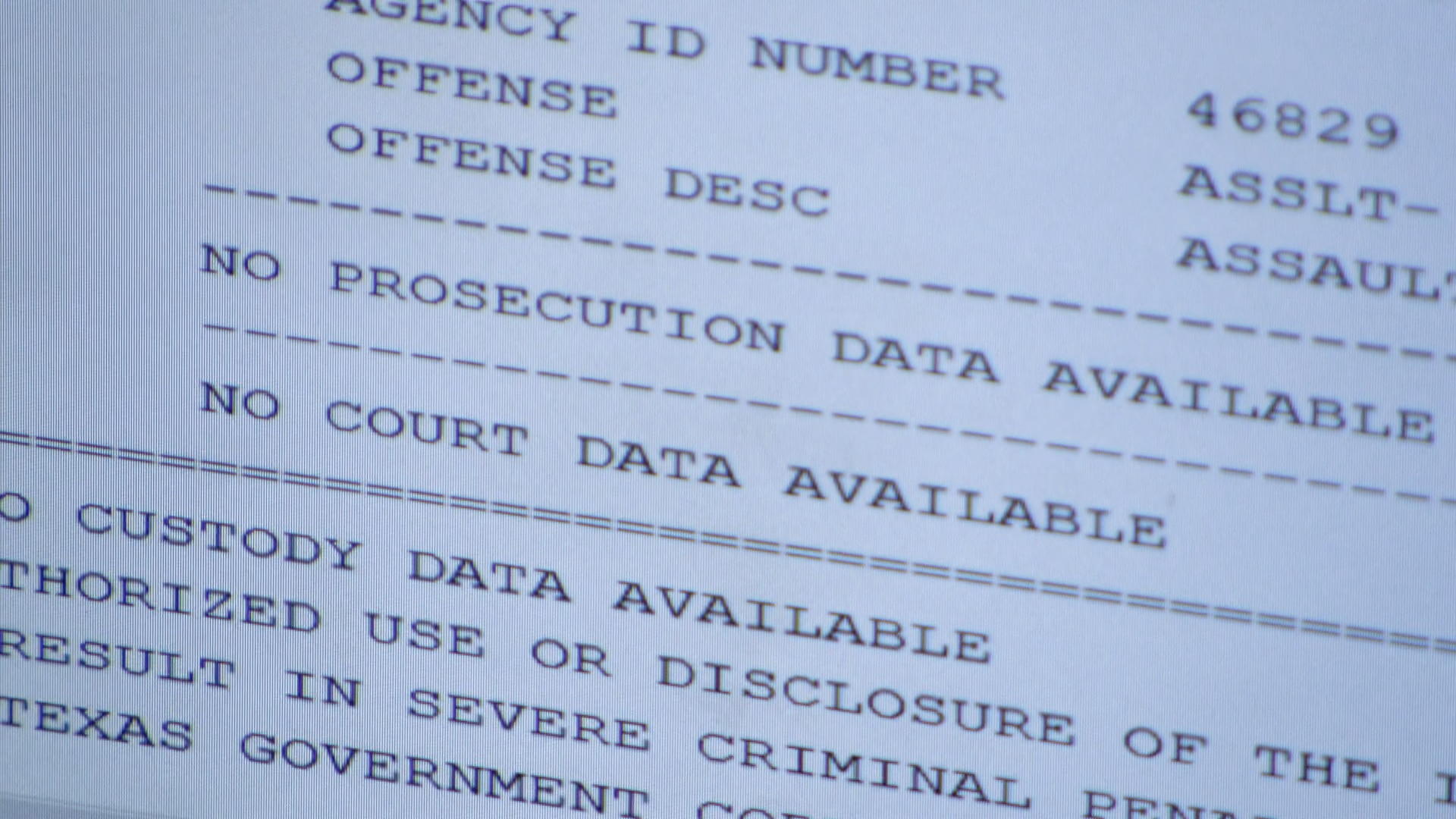 Why federal database is failing to bar certain people from gun purchases
Potentially thousands of people who should not have guns are able to buy them because of an apparent failure of federal record-keeping. Attorney General Jeff Sessions ordered a review this week of the National Instant Criminal Background Check System, known as NICS. The mandate follows this month's shooting massacre in Texas where the Air Force failed to submit the gunman's domestic abuse conviction to the federal database. But that's just one case that has fallen through the cracks.
The NICS system relies on state and local agencies as well as the military to accurately report criminal history and other information. But for years, they have failed to upload these critical records with no consequences for failing to follow federal law, reports CBS News' Paula Reid.
"Every time one of these mass murders happen, it just brings everything back emotionally for me," Jim Sitton said.
Sitton's 6-year-old daughter, Makayla, was killed on Thanksgiving eight years ago when a family member went on a shooting rampage after dinner. Three others were also killed. Investigators later discovered the shooter, Paul Michael Merhige, had been involuntarily committed to a mental institution three times. That should have kept him from passing a federal background check.

"It's ridiculous that someone can have all of that history – mental and legal – and still the state will give him a concealed carry and the feds will sell him as many guns as he wants," Sitton said.
Just days after the massacre this month at a Texas church, Sen. John Cornyn, R-Texas, said it was clear that the shooter, Devin Kelley, should have been barred from getting a weapon.

"We need to fix this broken background check system," Cornyn said.

Kelley was court martialed during his time in the Air Force and then discharged for abuse against his wife and step child.

The NICS background check system is comprised of three different databases. The main FBI one is the NICS Indices, but as of December 2016, there is just one person entered by the military as committing abuse against their spouse. About half of all states also report few or no abuse convictions and restraining orders. The FBI tells us the records may reside in the other two databases, however the FBI did not make those numbers available to CBS News.

"There is no question that if the data is not in the system, people are going to die and they do die," said Kim Gandy, who leads the National Network to End Domestic Violence. "It's a systemic problem and there are thousands, maybe tens of thousands, maybe even more prohibited abusers who are not in the system and who are out there buying guns and endangering lives."

But in 2016, almost 9,000 people were denied a firearm based off of a domestic assault conviction, and more than 120,000 people were denied overall.
"The NICS system works very well when the data is there… but when the data doesn't go into the system it can't work," Gandy said.

The FBI lists 11 categories that should keep offenders from buying weapons including committing any felony, being adjudicated for mental illness or having a drug conviction.

But in 2007, Virginia Tech student Cho Seung Hui killed 32 people after he legally purchased a weapon. The state of Virginia later admitted they should have put him in the system since he had been "adjudicated as a mental defective."

"The system is only as good as the records that are in it," said National Rifle Association Executive Vice President and CEO Wayne LaPierre.
The NRA has estimated seven million offenders are not in the system. The group supports better enforcement of the NICS system reporting requirements. The FBI told CBS News: "NICS relies upon its local, state, and federal partners to provide authorized data and information."
But the international organization of chief of police told us: "There is no national standard or funding to ensure all local agencies contribute to a national instant check data base. In addition to an unwillingness for states to mandate clear requirements for who is legally responsible for inputting convictions."

For Sitton, he said lives like his young daughter's will be lost if nothing is done.

"You are going to spend the money one way or another. You are either going to hire the manpower to enforce the laws on the books or you are going to buy body bags," Sitton said.
Sessions asked the FBI and ATF to issue a report detailing the number of times the agencies actually investigate and prosecute people for lying on their gun purchase applications. Lawmakers have been critical of previous administrations for failing to enforce these laws, which could deter some of these purchases.
Thanks for reading CBS NEWS.
Create your free account or log in
for more features.