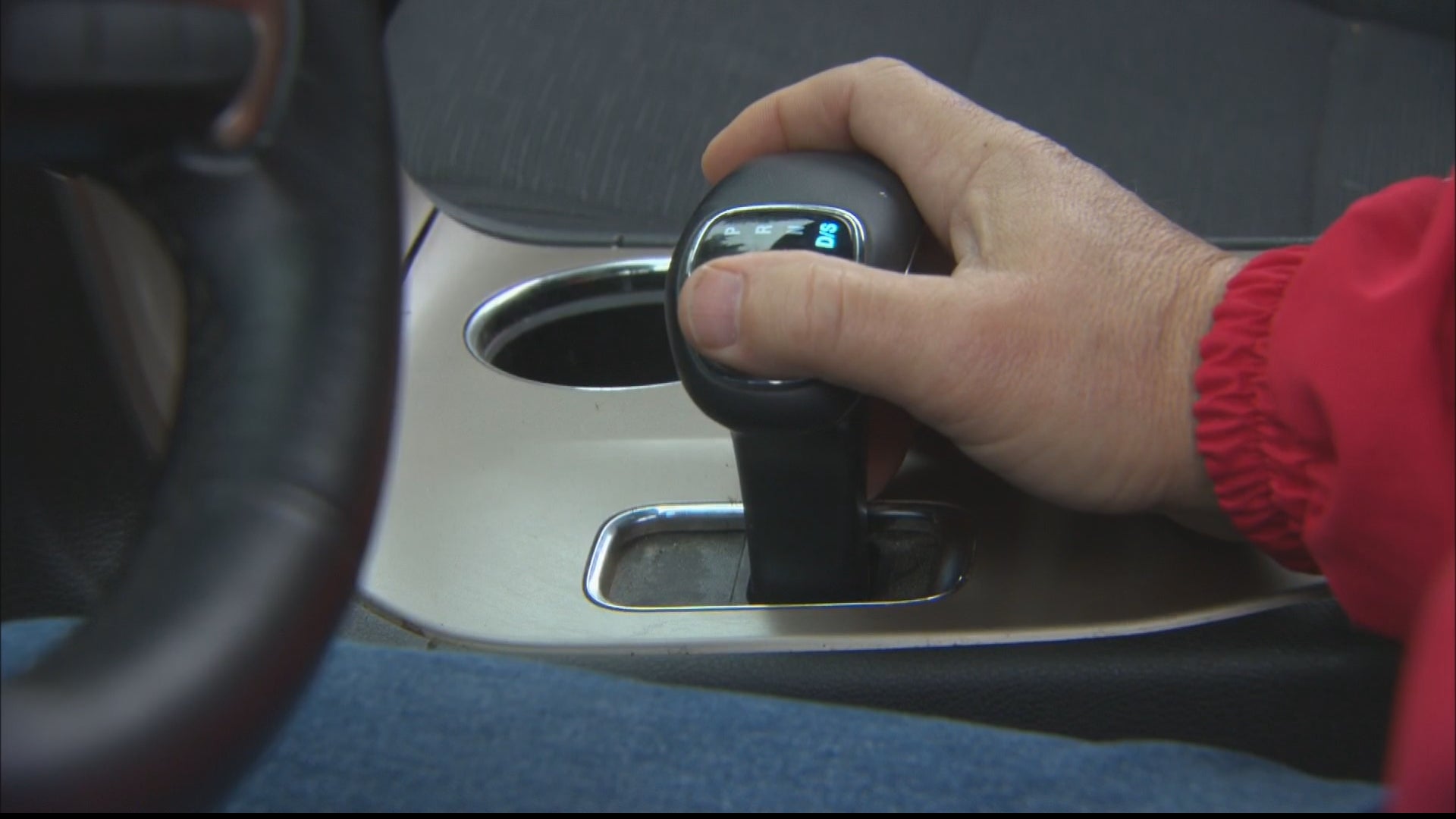 Are new electronic gearshifts putting drivers at risk?
Automakers are changing the way you put your car in gear, swapping out traditional gear shifters with digital replacements, especially in luxury brands.
Part of what's driving this shift to electronic transmissions is they take up less space so cup holders can be bigger and there is also room for more buttons. But there is specific concern about the technology used in some Jeeps, putting some drivers at risk and sparking a government investigation, reports CBS News correspondent Kris Van Cleave.
Gary Titus leased a 2014 Jeep Grand Cherokee, a vehicle built with this new kind of electronic transmission that changed the "feel" of shifting gears - but maybe too much.
"If I don't hit it just right and get into drive, I could get into an accident because of that," Titus said.
The new shifter is a monostable electronic gearshift or e-shift. It lacks the typical grooves and sensation of moving the car into park, drive or reverse. The lack of familiarity nearly resulted in a serious injury.
"I got out of the Jeep. I thought it was in park and it was in reverse still. And as I walked back towards the garage, I noticed it was moving a little bit and I didn't want to ruin the car after having it just for a few months so I got between the car and the garage and I was able to yell for my son and stop the car at the same time," Titus said.
Titus isn't the only one confused by the technology. Hundreds have filed complaints saying their vehicle rolled away after thinking it was in park.
The National Highway Traffic Safety Administration is now investigating more than 850,000 vehicles. Most are 2014 and 2015 Grand Cherokees equipped with e-shift. Government investigators found it "...is not intuitive and provides poor tactile and visual feedback to the driver, increasing the potential for unintended gear selection." That investigation claims reports of 121 crashes, resulting in several people being hospitalized.
"These new technologies that are coming into cars are creating all kinds of new problems," said Sean Kane, president of Safety Research and Strategies. Kane wants stricter safety standards for new technology added to vehicles.
"You get into a car today -- if you haven't been in it -- and it's hard to understand even how to start it, how to shift it," Kane said. "We're seeing types of different control systems and that's creating problems for consumers -- new ways people are going to get killed and injured as a result of poor design."
Our team drove a 2014 Grand Cherokee at the Consumer Reports test track in Connecticut.
"I pushed all the way forward, but it doesn't always end up in park," Van Cleave said.
"It is confusing and odd and then it doesn't have any safety mechanism," said Jonathon Linkov, Consumer Report's deputy auto editor. "What we would like to see is that there is a fail-safe so at the end of the day you don't have a problem with cars going to launch forward, roll backward, move in some way that the consumer's not expecting it."
Linkov also said the Fiat Chrysler lacks a fail-safe.
"If you leave it in drive or you leave it in neutral and you open the door or you press the button to turn off the vehicle, it still stays in that mode. It doesn't go directly to park," Linkov said. BMW and Mercedes added that kind of fail-safe feature, after it introduced similar electronic transmission technology.
Fiat Chrysler told CBS News it is cooperating fully with the ongoing National Highway Traffic and Safety Administration investigation.
As of the 2016 model year, it has changed the transmission in new vehicles, but has not recalled any of the existing models. The automaker said the changes were due to "consumer satisfaction" and not for safety reasons.
Thanks for reading CBS NEWS.
Create your free account or log in
for more features.