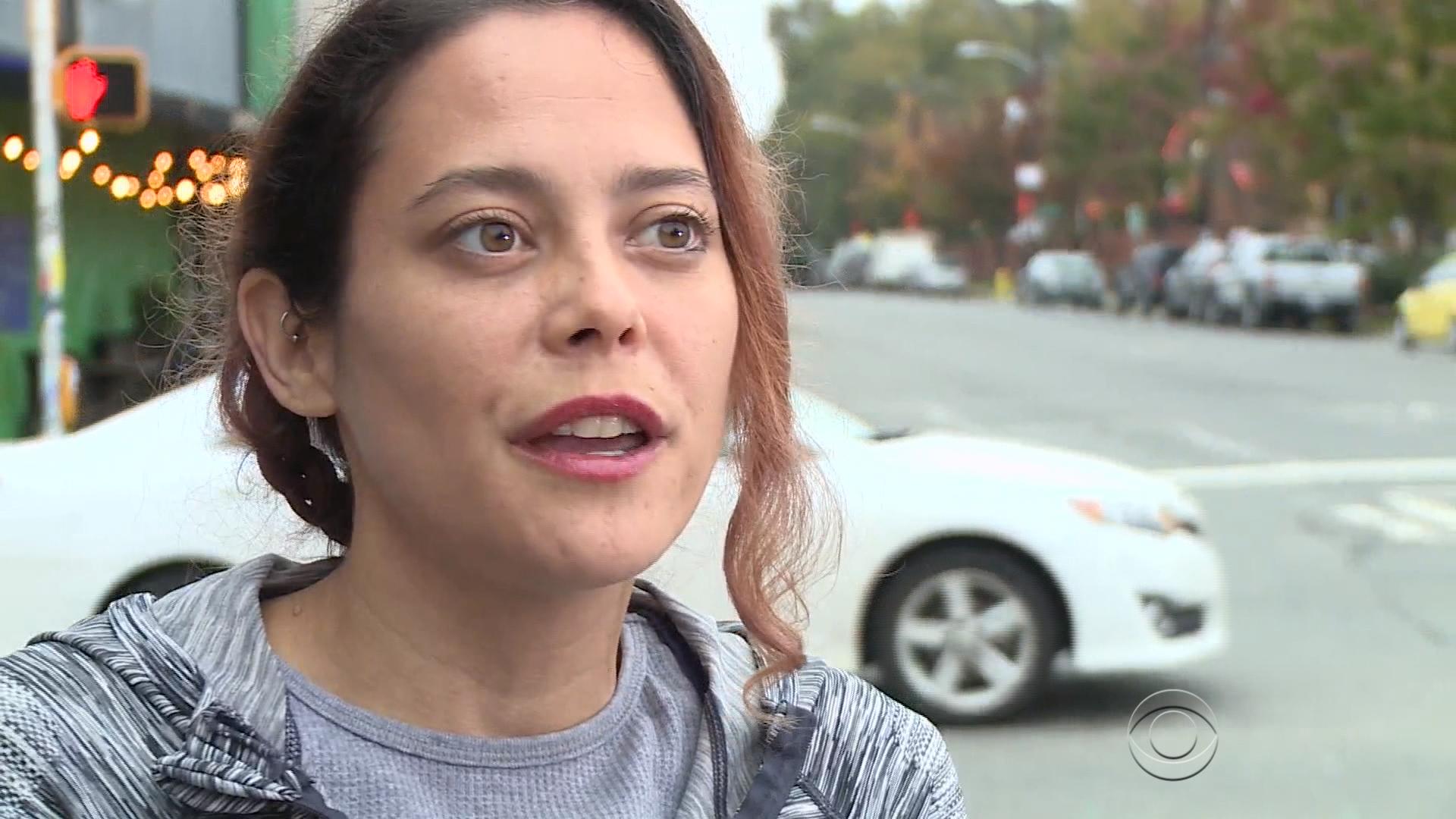 NFL security procedures in question after rappelling protesters
CHARLOTTE, N.C. -- Most NFL teams won't let people bring a water into their stadium. But somehow, activists protesting a natural gas project, managed to get sophisticated gear into the Panthers-Colts game in Charlotte on Monday night.
For thousand of fans in Bank of America Stadium, and millions more watching on TV, the question was, how did two activists protesting Bank of America rappel from the upper deck in a peaceful protest?
"We are going to find out exactly going on, we don't know that yet," the announcer said at the time. "But there are a couple fans propelling there."
In 2013, the NFL proposed new security guidelines that limited fans to bring only clear bags into games. Security officials use metal detecting wands and do pat downs as fans enter.
But one of those protesters, 35-year-old Rica Madrid, told CBS News she just walked into the stadium with the rappelling gear.
"I went in just like anybody else would with very little on my person," she said. "I had a clear bag just like anybody else would ... and I got searched."
The incident has many security experts, include Karl de la Guerra, questioning the NFL's stadium security procedures.
"I couldn't imagine how one could sneak in with all that gear on," he said.
The head of Bank of America's stadium security said they are looking into how the gear made it through security.
"I think if there's one good thing that came out of this it's that a security deficiency was recognized through a peaceful protest that occurred as opposed to a more violent incident that might have happened," said de la Guerra.
Four protesters were arrested and face several charges, including trespassing. There's a long list of items fans aren't allowed to take inside the stadium. It was raining Monday night and fans couldn't even bring umbrellas.
Thanks for reading CBS NEWS.
Create your free account or log in
for more features.