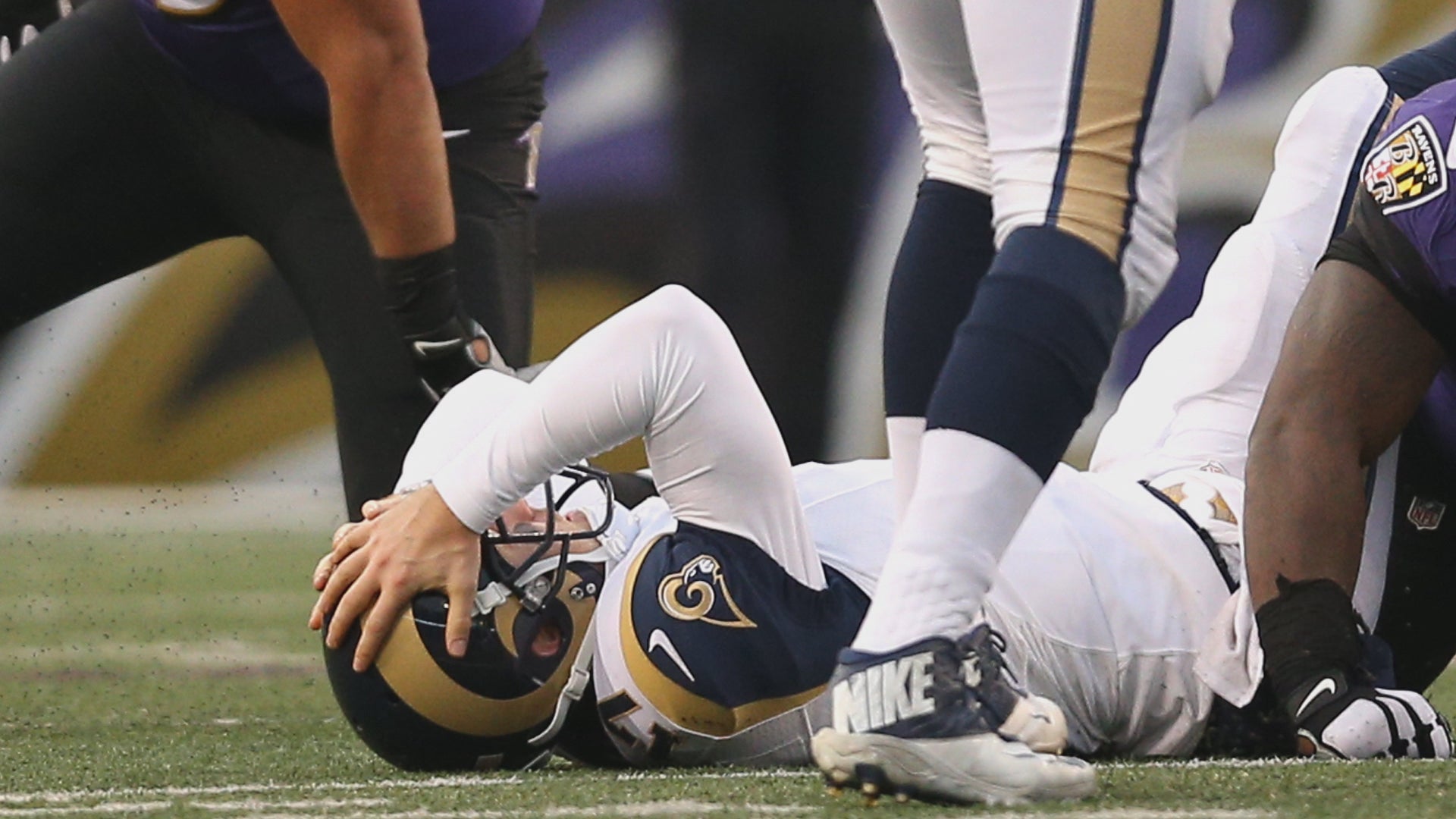 NFL investigating why QB kept playing after concussion
The NFL is investigating why the quarterback of the St. Louis Rams remained in the game after banging his head in a collision with a 300-pound lineman Sunday night.
With the score tied, time running out, and the St. Louis Rams trying to mount a game-winning drive, what happened to quarterback Case Keenum seemed unmistakable.
His head slammed the turf. He seized his helmet in pain. He couldn't even get up with assistance, but Keenum never left the field.
"That helmet to the ground still one of the troubling spots," an announcer said.
"We definitely want to take them out of play and keep an eye on them so they don't go back in before it's too soon," Dr. Douglas Smith, who runs the Center for Brain Injury and Repair at the University of Pennsylvania, said of players with concussions.
The NFL has a concussion protocol that's supposed to handle these exact situations. It spells out concussion signals, as well as health markers required to resume play and avoid further injury.
There's also now an athletic trainer, above the field, with the authority to stop a game at anytime.
Commissioner Roger Goodell told '60 minutes' just last week he believes the league is safer than ever.
"I do believe it's safer but injuries are part of active sports and they are certainly part of football. Football is a contact sport."
But on Sunday, no one had Keenum properly checked off the field until after the game -- when the concussion was confirmed.
Rams coach Jeff Fischer said in a news conference Monday that he didn't see his quarterback stumbling. He also said that the spotter above the field saw a trainer on the field, so didn't stop play. Fischer says the trainer was told to leave by an official.
Thanks for reading CBS NEWS.
Create your free account or log in
for more features.