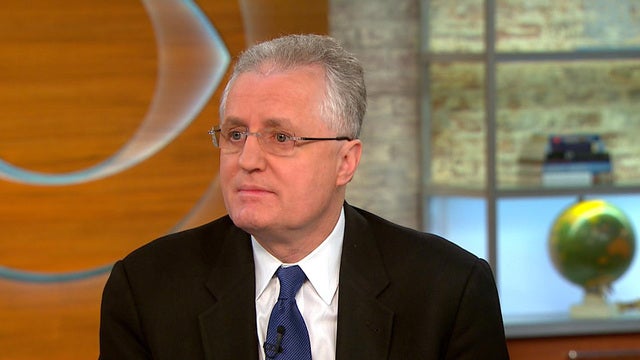 Questioning America's "weird obsession with recycling everything"
In a controversial story headlined "Recycling is Garbage," New York Times Science columnist John Tierney called recycling "a waste of time and money, a waste of human and natural resources," setting an all-time record for hate mail at the New York Times Magazine.
Nineteen years later, Tierney revisits the system he trashed in an op-ed titled, "The Reign of Recycling." Tierney maintains his view, writing, "when it comes to the bottom line, both economically and environmentally, not much has changed at all."
On "CBS This Morning" Tuesday, Tierney addressed the "weird obsession" and common misconceptions about "recycling everything."
Tierney acknowledged that some things -- including paper, cardboard and metal -- are worth recycling because of their economic and environmental benefits, but not everything is.
"There's this idea that we should get to a free-waste society -- and most stuff in garbage it's not that worthwhile to recycle," Tierney said.
Tierney singled out glass as one example that not only breaks the recycling machinery, but is also costly to get rid of because "nobody wants it."
He also cautioned that even when recycling "worthy" materials, such as plastics, can be easily skewed from a well-meaning attempt to be eco-friendly to a waste of energy, but literally and figuratively.
"To offset the carbon emission from one plane to Europe, you would have to recycle about 40,000 plastic bottles," Tierney said. "And the savings is so little that if you rinse those bottles in hot water, just a little energy from hot water could offset all the savings and you end up putting more carbon in the atmosphere."
Tierney also urged that contrary to common belief, there is plenty of open space to deposit the garbage in rural landfills that could ultimately be covered and transformed into parks.
Speaking about his recent trip to a third grade science classroom, Tierney said he was taken aback by the students' perception that their garbage was going to "destroy the earth."
"I think it's nice to tell kids not to waste things...but I think we're getting a kind of warped message," he said. "I wanted to tell them, that yogurt container that you got, all the things in that yogurt container, it came out of the earth...and now we're going to put it safely back in the earth and we'll build a park," he said.
Though maybe not as much as nineteen years ago, Tierney said slamming recycling the second time around still generated some anger.
"It's hard to persuade people that if you think it's morally wrong to throw away garbage, I respect that's a moral opinion," Tierney said.
Thanks for reading CBS NEWS.
Create your free account or log in
for more features.