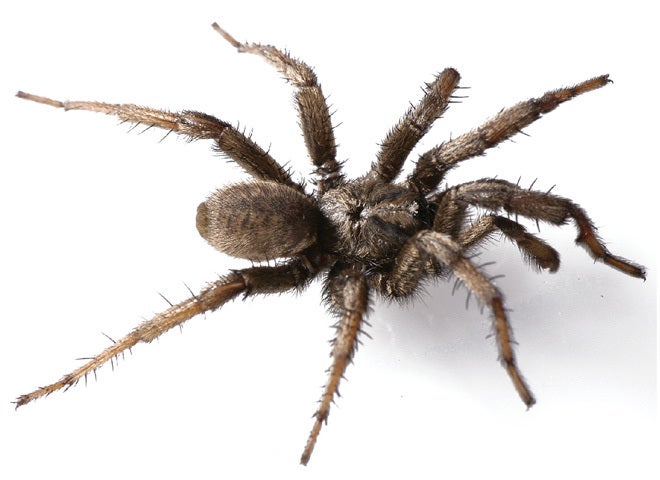 New spider species named for Angelina Jolie, Bono
JOSHUA TREE NATIONAL PARK, Calif. It appeared Bono and arachnids didn't mix when his "Spider-Man" musical had a rough Broadway run, but that didn't keep a biologist from naming an actual spider species after the U2 singer.
Jason Bond of Alabama's Auburn University has identified 33 new species of trapdoor spider (genus Aptostichus), including three of them in the California desert at Joshua Tree National Park. The park's namesake is featured in the title and cover of U2's 1987 album, "The Joshua Tree."
The Riverside Press-Enterprise reports that Bond named two of the spiders after Indian tribes and one, A. bonoi, after Bono.
Bond also named other spider species after actress Angelina Jolie and civil rights activist Cesar Chavez.
All but three of the new species were discovered in California.
Other species have been named after naturalist John Muir, photographer and photojournalist Dorothea Lange, magician Penn Jillette, President Barack Obama, Sarlacc (a creature from the fictional desert planet Tatooine in "Star Wars"), and Bond's 9-year-old daughter, Elisabeth.
The paper reports that, after complaining that he wasn't honored with a spider name, political satirist and talk show host Stephen Colbert was also honored by Bond with his own species.
The trapdoor spider, found in the Southwestern U.S., is so-named because it makes a hatch to hide from prey.
Thanks for reading CBS NEWS.
Create your free account or log in
for more features.