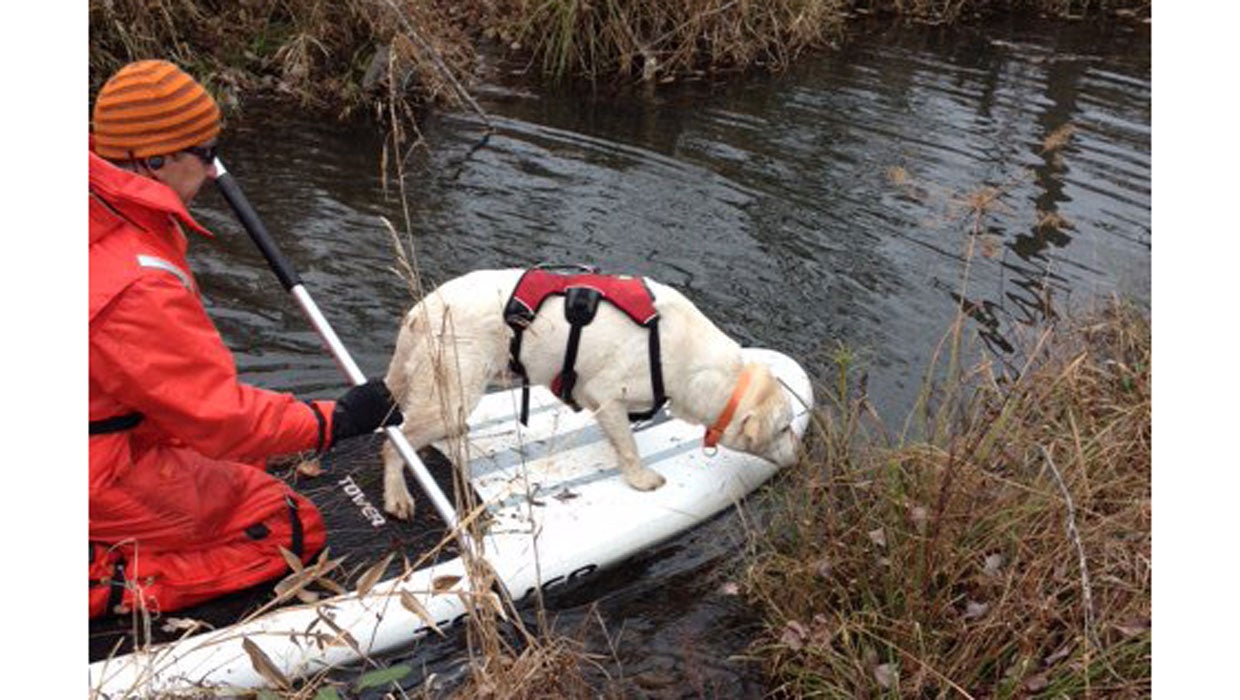 New search for long-missing Va. teens
ORANGE COUNTY, Va. -- More than 150 search and rescue personnel resumed the search Sunday for two long-missing Virginia teens.
Alexis Murphy, 17, was last seen at a gas station in Lovingston, Va. in August of 2013 and her car was found in Charlottesville, about 35 miles away. Samantha Clarke was 19 when she was last seen at her Orange County home in 2010.
Randy Taylor was convicted in May of Murphy's abduction and murder, though her body has never been found. DNA from a bloody hair extension and a false eyelash in Taylor's camper indicated that Murphy was with Taylor there and a struggle ensued, prosecutors said at trial, reported the Richmond Times Dispatch.
Taylor, believed to be about 50 years old, is also suspected in Clarke's disappearance, Orange County Police Chief James Fenwick told 48 Hours' Crimesider. The night before the teen disappeared, Taylor and Clarke spoke on the phone several times, Fenwick said.
As soon as Taylor became a person of interest in Alexis Murphy's disappearance, the two cases became "inextricably entwined," Fenwick said.
Taylor has not been charged in the Clarke case.
Sunday, crews re-focused efforts on a plot of land that's been searched before -- a 200-acre private hunting club in the Eheart area of Orange County, in east-central Virginia, reports CBS affiliate WTVR.
"We're looking to find one or both -- hopefully both," Fenwick said.
Fenwick told Crimesider the plot was searched early on in the Clarke investigation and again early this year. He said it had been set for another search in the fall because conditions are easier for search crews once leaves have fallen from the trees.
"It is an area were Randy Taylor would have been familiar with and had access to. Close to an area were he used to live," Fenwick told reporters Sunday, reports the station.
The search isn't based on a new tip or information from Randy Taylor, Fenwick said.
"I can't go into detail on what our conversations have been with him - I would term him as being less than cooperative in this case," Fenwick told Crimesider.
Fenwick couldn't discuss what, if anything, was discovered Sunday. He said crews have wrapped up the active search, but may go back later to go over certain areas again.
Investigators in the Clarke case have looked into whether there could be a link between her disappearance and 32-year-old Jesse Matthew, charged with abducting University of Virginia student Hannah Graham. Graham was last seen Sept. 13 on Charlottesville's downtown pedestrian mall after attending two off-campus parties. Her remains were found on an abandoned property in Albemarle County last month after an extensive search.
Matthew has also been charged with attempted murder in a 2005 Fairfax rape, and investigators have said he's linked by forensic evidence to Virginia Tech student Morgan Harrington, who disappeared in 2009 after attending a rock concert on U.Va.'s campus. Her remains were found three months later in rural Albemarle county.
Fenwick said there does not appear to be a link between Matthew and Clarke.
The Nelson County commonwealth's attorney also announced they would investigate whether Matthew could be linked to Murphy following a request from Taylor's lawyer. However, Nelson County Commonwealth's Attorney Anthony Martin has maintained he believes there is no evidence to suggest Matthew was involved in Murphy's disappearance.
Several jurisdictions in Virginia are investigating to see whether Matthew could be linked to other unsolved murders and disappearances in the state, including the 2009 murder of Cassandra Morton. Morton vanished near Lynchburg a week before Harrington disappeared.
Thanks for reading CBS NEWS.
Create your free account or log in
for more features.