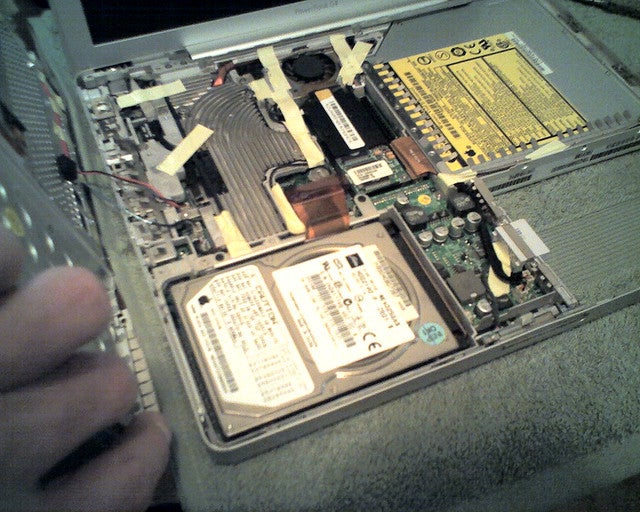 New forensics tool can expose encrypted online activity
(CBS) - Ready, set, panic. Anyone with an Internet connection can download free software that will be able to dig deep into your hard drive and expose encrypted information. Yikes!

The forensic tool in question is called Offline Windows Analysis and Data Extraction (OWADE). It's open-source and was created by researchers at Stanford University. Launched at the Black Hat USA 2011 conference, the software is able to decrypt Microsoft's encryption key to gain access to information stored on a hard drive.
In an online message called "Beyond file undeleting," OWADE team member Jean-Michel Picod discusses software tests on a used hard drive they bought on eBay.
The team used the software to recover "interesting information from a used hard drive including web credentials, instant messaging credentials and user habits information." Fear!

Some of the current projects being worked on include fixing issues with Firefox password decryption, Skype chat history and Wi-Fi location when using geolocation API.

There's more to the story than conspiracy theories and invasion of privacy. It could be used for good. Whew.

Researcher Elie Bursztein explained to New Scientist how the software can be used in a positive way. "Say you're working on a [pedophilia] case and you might want to know if people had interactions with minors on social networking sites," says Bursztein. "Now, law enforcement [organizations] can extract information from web sites like Facebook to find out."

The bright side for naughty web surfers is the instructions are like a foreign language for tech neophytes. At the very least, an average person can't access your private information.
And oh yeah. Get those smug grins ready, Macheads. You're in the clear - for now. Currently, Microsoft Windows users are the main victims of the OWADE project.
Thanks for reading CBS NEWS.
Create your free account or log in
for more features.